Our work is licensed under Creative Commons (CC BY-NC-ND 3.0). Feel free to republish and share widely.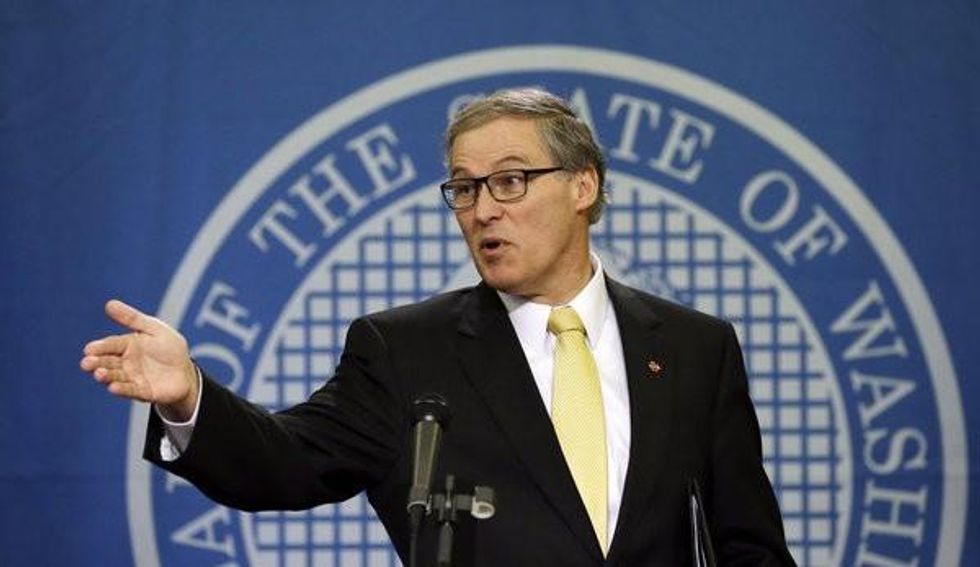 Washington Governor Jay Inslee declared on Tuesday he is putting a moratorium on executions in the state, yet will not commute or pardon death sentences.
Stating "I'm not convinced equal justice is being served," Inslee vowed that any death penalty case that reaches his desk will be given reprieve.
The governor cited "flaws in the system" in announcing the decision. "The use of the death penalty in this state is unequally applied, sometimes dependent on the budget of the county where the crime occurred," he declared.
Yet, he emphasized that he will not issue any pardons or commute any sentences, meaning people who receive reprieves will continue to languish on death row. He stated, "Let me say clearly that this policy decision is not about the nine men on death row in Walla Walla. I don't question their guilt or the gravity of their crimes. They get no mercy from me."
This is despite the governor's own admission that the state has a history of false convictions.
According to the press release issued Tuesday by his office:
The majority of Washington's death penalty sentences are overturned and those convicted of capital offenses are rarely executed, indicating questionable sentencing in many cases. Since 1981, the year Washington state's current capital laws were put in place, 32 defendants have been sentenced to die. Of those, 18 had their sentences converted to life in prison and one was set free.
_____________________
We've had enough. The 1% own and operate the corporate media. They are doing everything they can to defend the status quo, squash dissent and protect the wealthy and the powerful. The Common Dreams media model is different. We cover the news that matters to the 99%. Our mission? To inform. To inspire. To ignite change for the common good. How? Nonprofit. Independent. Reader-supported. Free to read. Free to republish. Free to share. With no advertising. No paywalls. No selling of your data. Thousands of small donations fund our newsroom and allow us to continue publishing. Can you chip in? We can't do it without you. Thank you.