Our work is licensed under Creative Commons (CC BY-NC-ND 3.0). Feel free to republish and share widely.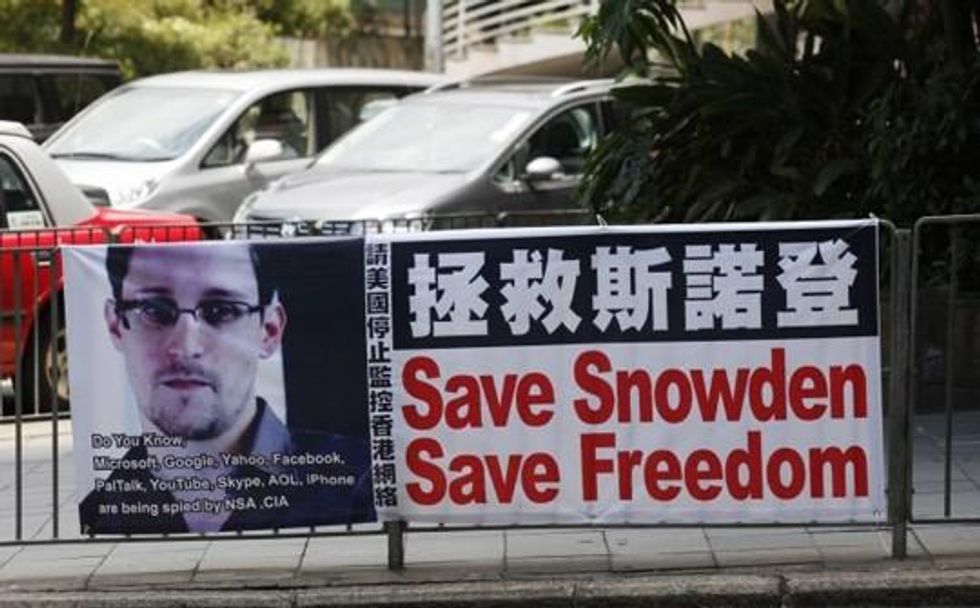 The US is hacking Chinese mobile phone companies to gather data from millions of text messages, whistleblower Edward Snowden told the South China Morning Post in a report published in China Saturday. And Snowden claims he has the evidence to prove it.
National Security Agency (NSA) spies have also been hacking China's prestigious Tsinghua University in Beijing and Asia Pacific fiber-optic network operator Pacnet, the South China Morning Post quoted Snowden.
Snowden has been charged with espionage by the Obama administration after revealing the US governments massive data and phone spying program.
"There's far more than this. The NSA does all kinds of things like hack Chinese cell phone companies to steal all of your SMS data," Snowden said.
Chinese government data shows almost 900 billion text messages were exchanged in China in 2012 alone.
The South China Morning Post also reported that Snowden is not under police protection but is in a "safe place'' in Hong Kong.
We've had enough. The 1% own and operate the corporate media. They are doing everything they can to defend the status quo, squash dissent and protect the wealthy and the powerful. The Common Dreams media model is different. We cover the news that matters to the 99%. Our mission? To inform. To inspire. To ignite change for the common good. How? Nonprofit. Independent. Reader-supported. Free to read. Free to republish. Free to share. With no advertising. No paywalls. No selling of your data. Thousands of small donations fund our newsroom and allow us to continue publishing. Can you chip in? We can't do it without you. Thank you.