Our work is licensed under Creative Commons (CC BY-NC-ND 3.0). Feel free to republish and share widely.
Tampa police barred a dozen peace activists on Tuesday from entering an event attended by Condoleezza Rice after asserting their intention to perform a citizens arrest of the former Secretary of State for war crimes relating to her involvement with the invasion of Iraq in 2003.
After being refused entry the group performed a die-in on the sidewalk outside the Straz Center for the Performing Arts in the downtown area of Tampa. The activists laid out under sheets covered in red paint to signify the bloodshed they said Rice and other Bush administration officials unnecessarily caused in "their war of aggression."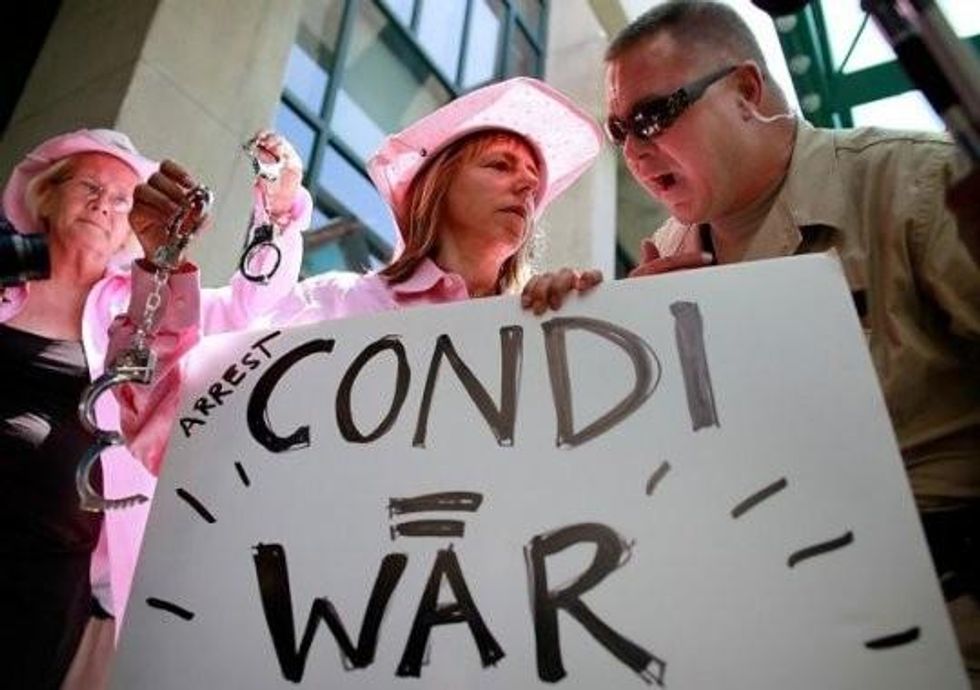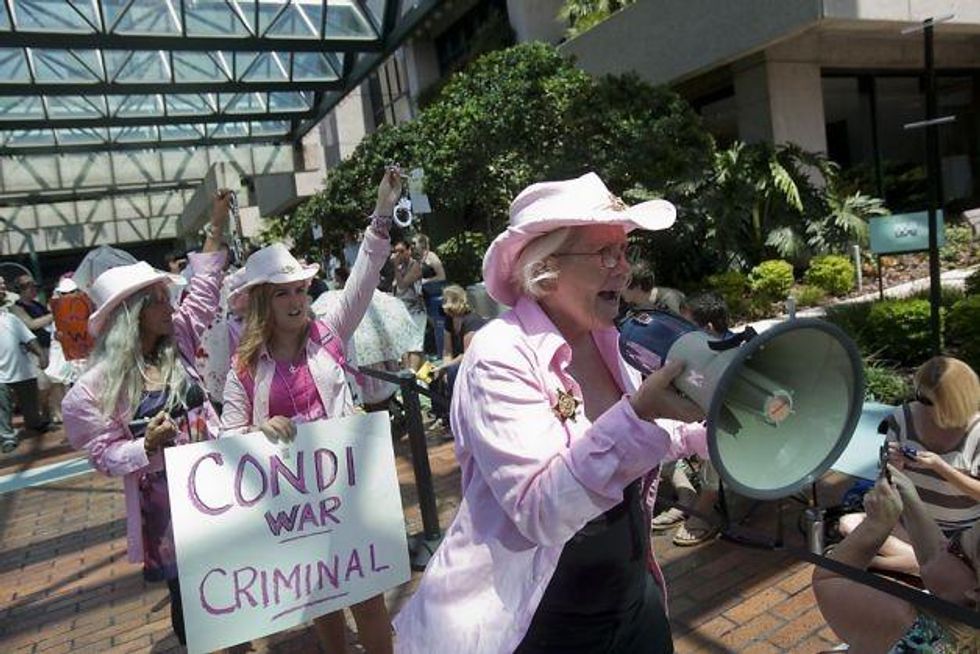 # # #
We've had enough. The 1% own and operate the corporate media. They are doing everything they can to defend the status quo, squash dissent and protect the wealthy and the powerful. The Common Dreams media model is different. We cover the news that matters to the 99%. Our mission? To inform. To inspire. To ignite change for the common good. How? Nonprofit. Independent. Reader-supported. Free to read. Free to republish. Free to share. With no advertising. No paywalls. No selling of your data. Thousands of small donations fund our newsroom and allow us to continue publishing. Can you chip in? We can't do it without you. Thank you.