© 2023 Center for Media and Democracy
Brendan Fischer
Brendan Fischer is Director of Federal Reform at The Campaign Legal Center. Formerly with PR Watch, he graduated with honors from the University of Wisconsin Law School. Prior to law school, Brendan served as a Peace Corps Volunteer in a rural community in Northeastern El Salvador. Twitter: @brendan_fischer
The decades-long effort to privatize public services and assets is hitting some bumps, with state and local governments reconsidering whether for-profit companies should be allowed to indiscriminately profit off of taxpayer dollars with limited accountability.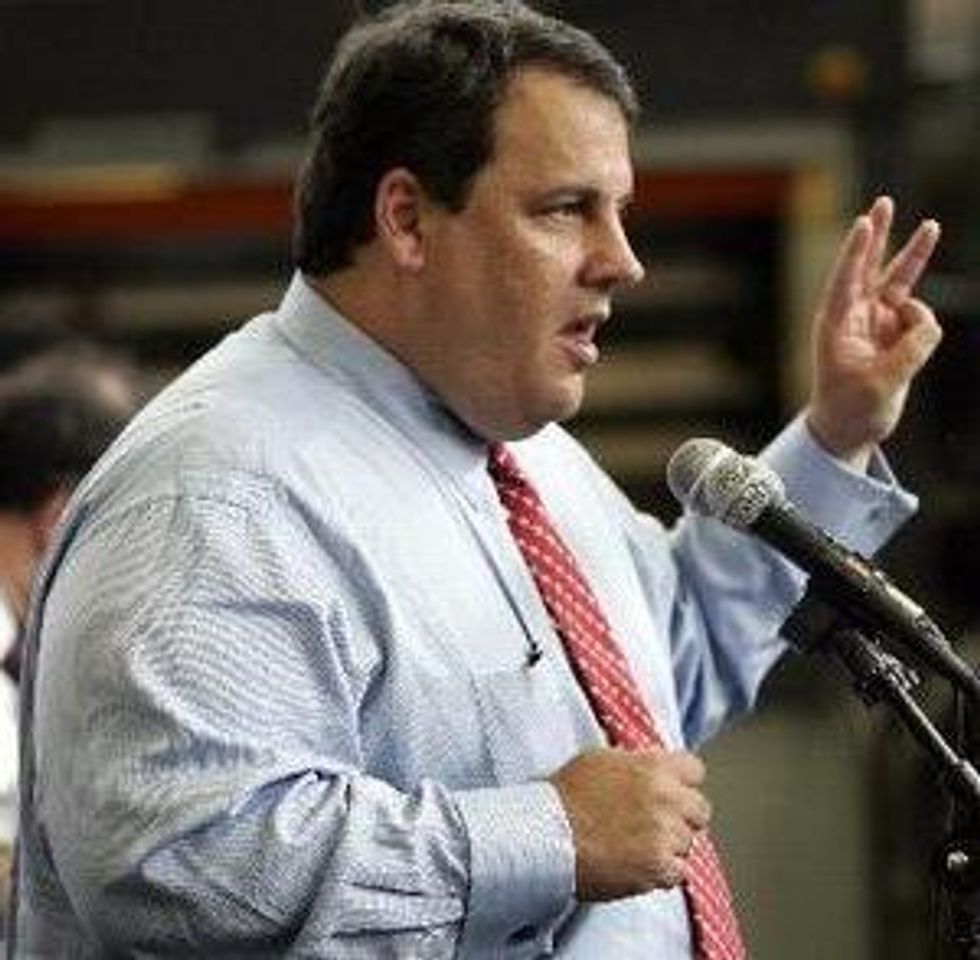 Gov. Chris Christie
In New Jersey, legislation to ensure that public services won't be privatized unless it will result in actual savings for taxpayers has passed both chambers of the legislature. In Texas, a bipartisan coalition is fighting against a private prison in Montgomery County, and Kentucky is rejecting private prisons altogether. And in Fresno, California, voters rejected a proposal backed by the city's popular mayor to privatize trash collection services.
"The fact is, when taxpayers see what they lose by handing over control of their roads, prisons and other services, they don't want anything to do with outsourcing," says Donald Cohen, chair of In The Public Interest, a resource center on privatization. "We hope that what we're seeing in places like New Jersey, Texas, Kentucky and Fresno is part of a trend to restore control of services to American taxpayers."
New Jersey Could Curb Privatization Abuses
The New Jersey bill, if signed by Governor Chris Christie, might be the first of its kind in the nation. The legislation would prohibit privatization contracts that achieve "cost savings" by cutting services or raising rates, and also require that the company provide its workers comparable wages and benefits. This would thwart efforts by corporate interests to provide the veneer of cost savings by replacing middle-class public employees with low-wage workers.
The bill would also require for-profit corporations to actually stand by their promises: their performance would be subject to audit, which could lead to penalties or the loss of a contract if they fail to produce the promised cost savings.
Not surprisingly, the bill is opposed by groups like the Chamber of Commerce, who will likely urge Christie to veto it. And Gov. Christie is no stranger to privatization: at the same time the bill was moving through the legislature, Gov. Christie entered a contract to privatize the state's lottery system. Whether he will sign this latest bill to guarantee accountability for privatizers remains to be seen.
Tea Party and Others Raising Voices Against Private Prisons
Although the New Jersey proposal tracks a Republican-Democrat divide, in Texas, opposition to prison privatization is crossing party lines.
GEO Group is seeking to purchase a second prison in Montgomery County, but Tea Party groups and others are rallying against it.
Jon Bauman, vice president of the Texas Patriots PAC of The Woodlands, says the first correctional facility in the county -- which was constructed with $45 million in tax-exempt bonds -- ended up being primarily run as a federal institution rather than holding county inmates, as originally promised.
"This idea that they were building a jail for us was bogus, it was a fraud" he said. "They weren't building a jail for us, they were building a jail for an industry."
GEO Group is becoming familiar with rejection: earlier this year, for example, its effort to spend $6 million for naming rights on a Florida Atlantic University stadium was met with protests from students and faculty, causing the company to withdraw its offer.
Other private prison operators are also feeling the heat. Kentucky is not renewing its contract with Corrections Corporation of America, ending its three decade experiment on letting outside companies incarcerate inmates for the state. This is the fifth contract cancellation for CCA in a month.
In Fresno, "The People's Voice is Being Heard"
In Fresno, voters this month rejected an effort backed by Mayor Ashley Swearengin to outsource trash service for the city's 500,000 residents to a private company (and cut pay for its workers), in order to make up for budget shortfalls. Lawmakers narrowly passed the privatization plan in December, but it was sent to voters for approval after opponents collected 40,000 petition signatures.
Pro-privatization forces outspent opponents nearly 3-to-1, but voters nonetheless voted to reject the Mayor's plan and keep trash collection in public hands.
Council Member Sal Quintero said of the vote:
"The people's voice (against privatization) is being heard."
We've had enough. The 1% own and operate the corporate media. They are doing everything they can to defend the status quo, squash dissent and protect the wealthy and the powerful. The Common Dreams media model is different. We cover the news that matters to the 99%. Our mission? To inform. To inspire. To ignite change for the common good. How? Nonprofit. Independent. Reader-supported. Free to read. Free to republish. Free to share. With no advertising. No paywalls. No selling of your data. Thousands of small donations fund our newsroom and allow us to continue publishing. Can you chip in? We can't do it without you. Thank you.