Valerie Strauss
Valerie Strauss writes the Answer Sheet blog for the Washington Post.
State lotteries that participate in games such as Mega Millions were sold to the public as enterprises that would benefit schools with millions of dollars in proceeds a year. So has public education really received a windfall?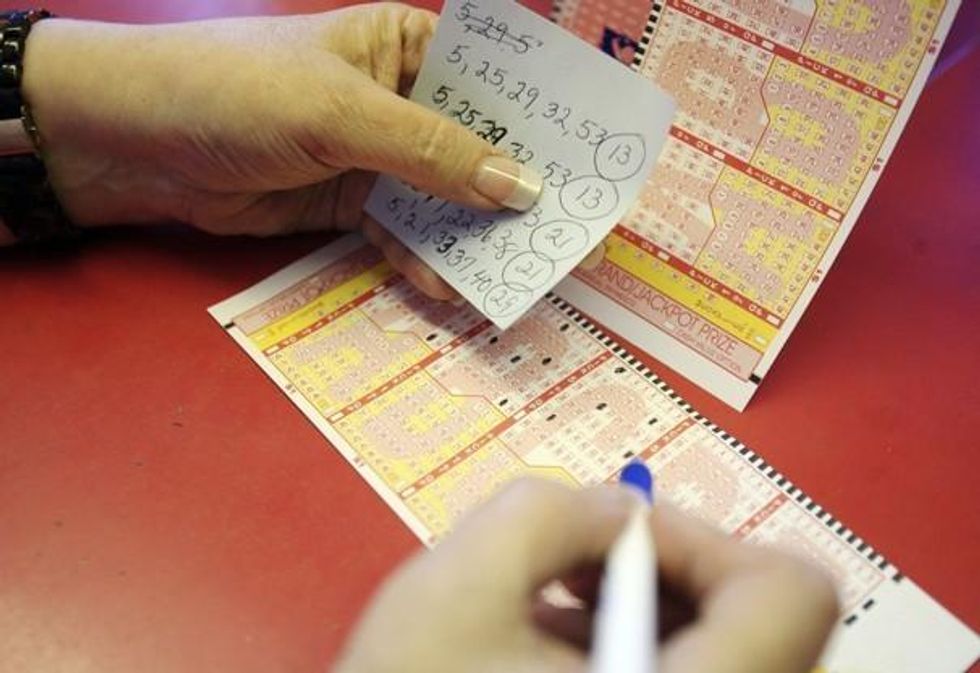 If you look at the payouts from lotteries to schools, you might be impressed by the numbers. In California, for example, all lottery donations to public schools from kindergarten through college, total $24,018,713,472 since 1985. Yes, that's $24 billion. K-12 schools alone have received a total of $19.3 billion.
It makes you wonder how some California public schools have had to hold bake sales to keep the lights on, doesn't it?
In fact, in state after state, where lotteries send millions of dollars to public education, schools are still starved. Why?
Because instead of using the money as additional funding, legislatures have used the lottery money to pay for the education budget and spent the money that would have been used had there been no lottery cash on other things. Public school budgets, as a result, haven't gotten a boost because of the lottery funding.
In Virginia, lottery tickets have a tagline that says "Helping Virginia's Public Schools" and more than $5 billion in lottery proceeds have gone to public education in the last 24 years, about $450 million annually.
But, according to the Virginian-Pilot, the money is used by state lawmakers to cover education expenses rather than extra money. And when it is time to cut budgets, education doesn't get spared.
"That's been a slow and insidious movement that's been going on for a few years now," Kitty Boitnott, president of the Virginia Education Association, was quoted in the Virginian-Pilot, as saying. "It's a big ruse, and I don't believe Virginians, in general, are aware of it."
In Maryland, more than $519 million of lottery proceeds was contributed to the state in 2011, and that was used for programs including education, public health, public safety and the environment, according to the Maryland Lottery Web site. The lottery has given more than $12 billion to the state since 1973. Yet, still, the state government is considering raising taxes in order to keep the state's highly regarded public education system funded at record levels.
In Washington D.C., the lottery since 1982 has contributed more than $1.6 billion to the city's general fund for programs including schools, recreation and parks, public safety, housing, and senior and child services. Still the city can't meet its education needs: The mayor, Vincent C. Gray, has proposed a spending plan for next year that provides a 2 percent raise in the student funding formula, my colleague Bill Turque reported. But basic costs have risen closer to 5 percent.
In Texas, where the lottery was sold to the public, as in other places, as a fun game that would reap big rewards for public education. According to the American-Statesman, in 1996, "lottery proceeds paid for about two weeks of schooling for Texas students." By 2010, the money covered barely three days.
Forty two states plus the District of Columbia and the U. S. Virgin Islands participate in the Mega Millions game. So, yes, a lot of money goes to public schools from the lotteries. But no, the money doesn't do what it was promised it would by any means.
We've had enough. The 1% own and operate the corporate media. They are doing everything they can to defend the status quo, squash dissent and protect the wealthy and the powerful. The Common Dreams media model is different. We cover the news that matters to the 99%. Our mission? To inform. To inspire. To ignite change for the common good. How? Nonprofit. Independent. Reader-supported. Free to read. Free to republish. Free to share. With no advertising. No paywalls. No selling of your data. Thousands of small donations fund our newsroom and allow us to continue publishing. Can you chip in? We can't do it without you. Thank you.