© 2023 Institute for Southern Studies
Sue Sturgis
Sue Sturgis is the Director and regular contributor to the Institute for Southern Study's online magazine, Facing South, with a focus on energy and environmental issues. She is a former staff writer for The News & Observer in Raleigh, North Carolina, and the Independent Weekly in Durham, North Carolina. Sue is the author or co-author of five Institute reports, including Faith in the Gulf (Aug/Sept 2008), Hurricane Katrina and the Guiding Principles on Internal Displacement (January 2008) and Blueprint for Gulf Renewal (Aug/Sept 2007). Sue holds a Masters in Journalism from New York University.
In the wake of its 2010 Gulf of Mexico oil disaster, BP pledged up to $500 million over a decade to create an independent program to conduct scientific research at institutions in the U.S. Gulf states. Known as the Gulf of Mexico Research Initiative, the program is studying various aspects of the spill, including the fate of the oil and its environmental effects.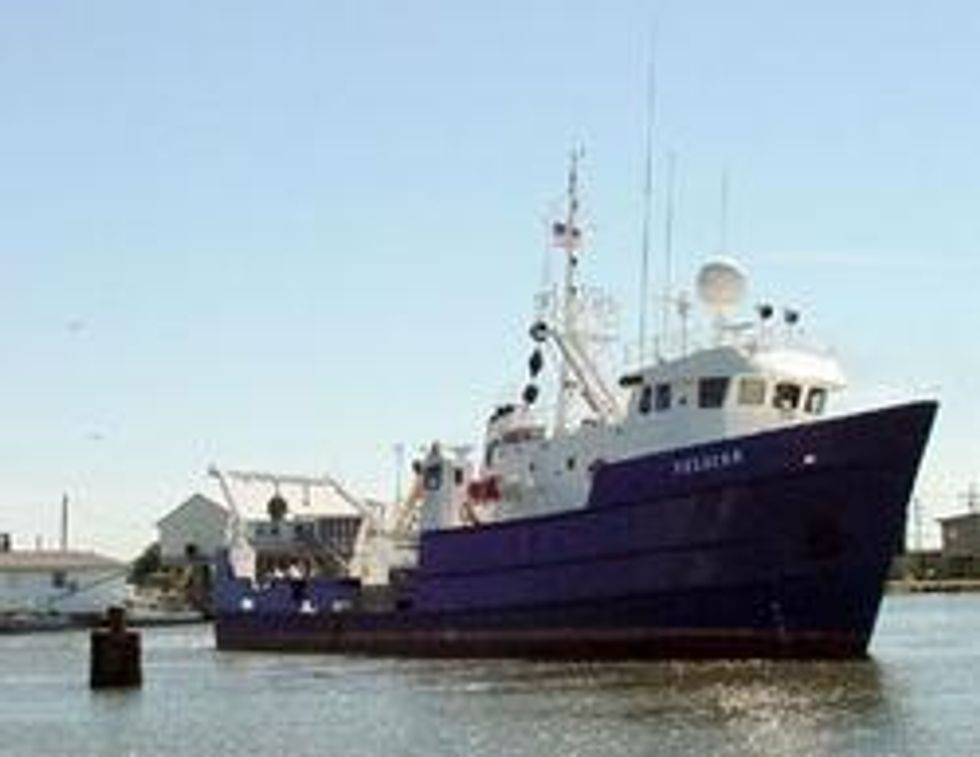 Scientists say the program is critically important in order to understand the impact of the disaster and to ensure a more effective response to future oil releases.
But the initiative has a major shortcoming.
"They have provided money for research, but not for vessels," said Ian MacDonald, a professor of biological oceanography at Florida State University.
MacDonald spoke about that disconnect during his keynote address at the annual Gulf Gathering, which brought together community organizers from across the region in Fairhope, Ala. this week to discuss a united response to the BP disaster.
"Doing oceanographic work is really expensive because you need big ships to take scientists and equipment offshore," MacDonald told Facing South in an interview. "It's not unusual to need $50,000 a day to operate."
While there are smaller research vessels available that cost only around $10,000 a day, they don't have adequate lab space for major undertakings.
MacDonald noted that four institutions -- Texas A&M, the University of Mississippi, Florida State University and the University of South Florida -- have been awarded grants through the Gulf research initiative. But none of those grants included a mechanism to pay for ship time, he said.
Consequently, the scientists are hindered from collecting and processing samples -- and thus from understanding what's happening in the Gulf, where research vessels are especially scarce.
The University-National Oceanographic Laboratory System (UNOLS), headquartered at the University of Rhode Island's Graduate School of Oceanography, coordinates research vessel use for federally funded ocean science. UNOLS currently operates 22 research vessels, but only one is based at a homeport in the Gulf -- the Pelican, which operates out of the Louisiana Universities Marine Consortium in Cocodrie, La. And the Pelican (photo) is a smaller ship that isn't adequate for some types of research.
Meanwhile, MacDonald pointed out, the oil companies have advanced vessels at their disposal.
MacDonald said he hopes that some recovery money coming to the Gulf through the civil lawsuit against BP (which has been delayed for a week as the parties continue settlement talks) would be directed to science and research.
"We have to track the course of recovery as well as to document damage," he said in making the case for why science -- and the ships to conduct it -- need more resources. "We also have to understand how system works in order to protect it better in the future."
MacDonald offered one other suggestion for how to ensure Gulf science gets the funding it deserves: place a research tax on oil companies.
We've had enough. The 1% own and operate the corporate media. They are doing everything they can to defend the status quo, squash dissent and protect the wealthy and the powerful. The Common Dreams media model is different. We cover the news that matters to the 99%. Our mission? To inform. To inspire. To ignite change for the common good. How? Nonprofit. Independent. Reader-supported. Free to read. Free to republish. Free to share. With no advertising. No paywalls. No selling of your data. Thousands of small donations fund our newsroom and allow us to continue publishing. Can you chip in? We can't do it without you. Thank you.