© 2023 Institute for Southern Studies
Sue Sturgis
Sue Sturgis is the Director and regular contributor to the Institute for Southern Study's online magazine, Facing South, with a focus on energy and environmental issues. She is a former staff writer for The News & Observer in Raleigh, North Carolina, and the Independent Weekly in Durham, North Carolina. Sue is the author or co-author of five Institute reports, including Faith in the Gulf (Aug/Sept 2008), Hurricane Katrina and the Guiding Principles on Internal Displacement (January 2008) and Blueprint for Gulf Renewal (Aug/Sept 2007). Sue holds a Masters in Journalism from New York University.
A bill introduced in the U.S. Senate last week directs Clean Water Act fines that BP and other companies will pay for last year's Gulf oil disaster to restoration efforts in the region.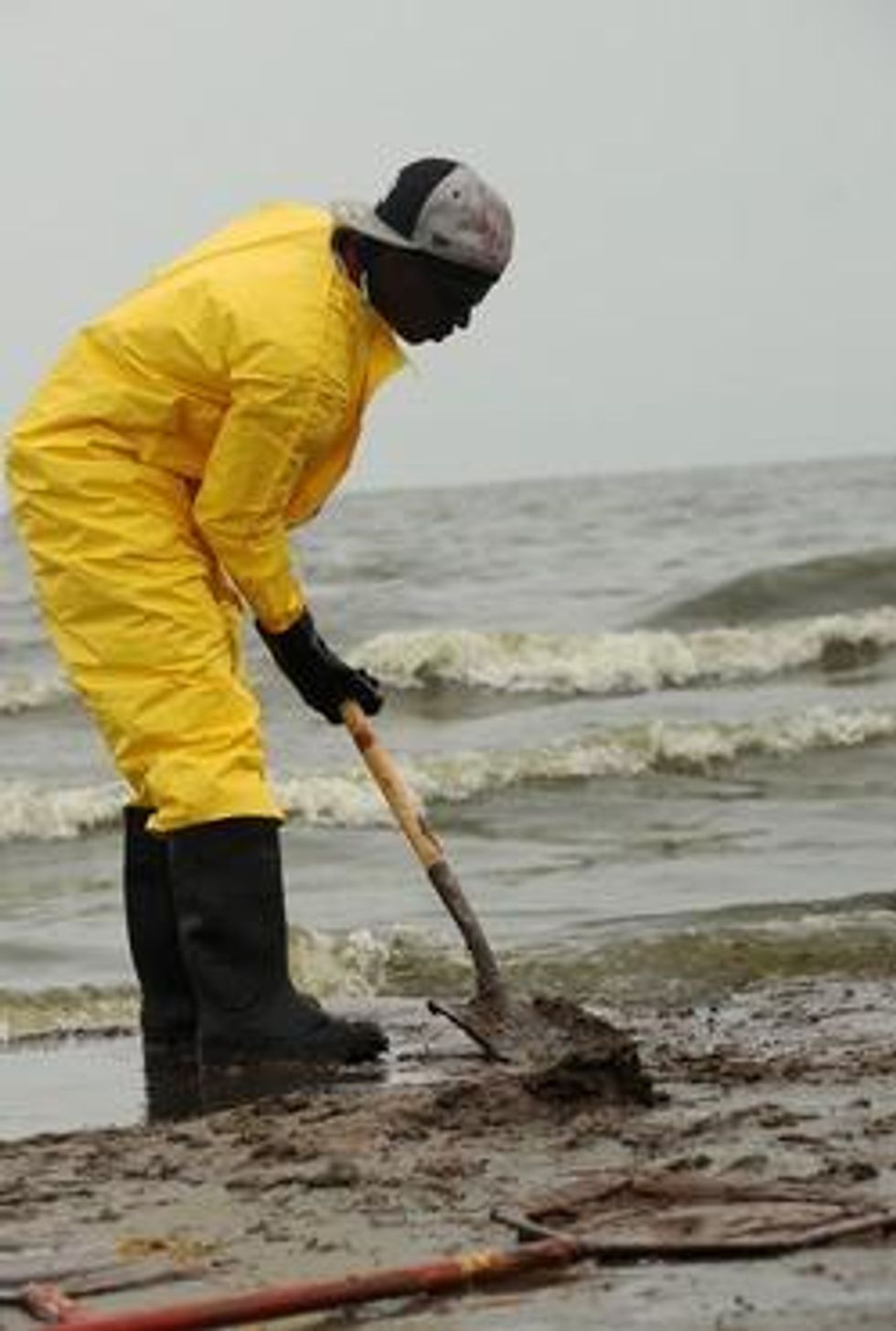 Environmental advocates say the
introduction of the RESTORE Gulf Coast States Act
-- an acronym for Resources, Ecosystems Sustainability, Tourist Opportunities and Revived Economies -- represents an important step forward in the region's recovery from the unprecedented oil spill. Penalties collected are expected to range somewhere between $5 billion and $20 billion.
"The Gulf has long borne the burden of our nation's oil dependency, and it's absolutely appropriate for the fines from the nation's largest deepwater drilling disaster to be put to work to restore the ecosystem that has been imperiled by the oil industry,"
said
Aaron Viles, deputy director of the Louisiana-based Gulf Restoration Network.
Under the Clean Water Act, the fines paid by BP and other responsible parties would go into the federal treasury to be used for anti-pollution initiatives. However, the money wouldn't necessarily have to be spent in the Gulf.
The RESTORE Act addresses that problem by directing at least 80 percent of the fines paid by BP and other responsible companies back to Gulf Coast states, as was recommended by President Obama's National Commission on the BP Deepwater Horizon Oil Spill.
But there are questions about whether the act goes far enough in overseeing the spending, with some advocates raising concerns that the legislation could allow too much of the money to be spent on things other than ecological recovery.
"The money should be used exclusively for projects and programs that invest in natural resource restoration,"
said
Frances Beinecke, president of the Natural Resources Defense Council and a member of the oil spill commission. "Money should not be spent on activities like building new roads, overpasses and convention centers that have little to do with ecosystem restoration or that could even impede environmental restoration."
The bill as it's currently written would direct 35 percent of all the fines collected directly to the five Gulf states, giving each 7 percent. Another 60 percent of the fines would go to the Gulf Coast Ecosystem Restoration Council, which the bill creates. Of that 60 percent, half would go to the development and implementation of a restoration plan, with the other half allocated to the Gulf states according to a formula that takes impact into account. The final 5 percent would go to a Gulf Coast research, science and technology program..
A coalition of major environmental groups
said in a statement
that the introduction of the legislation is a "commendable first step." But it also noted that "[t]here is much more work to be done to ensure that a strong and effective restoration bill for the Gulf ultimately becomes law."
Sens. Mary Landrieu (D-La.) and Richard Shelby (R-Ala.) were the bill's original sponsors. They've been joined by almost all of their Gulf state colleagues: Sens. Thad Cochran (R-Miss.), Kay Bailey Hutchison (R-Texas), Bill Nelson (D-Fla.), Marco Rubio (R-Fla.), Jeff Sessions (R-Ala.), David Vitter (R-La.) and Roger Wicker (R-Miss.). Sen. John Cornyn (R-Texas) is the only Gulf state senator who has not signed on.
"Today's bill is a testament to the commitment of this bipartisan group of senators to ensure the Gulf Coast thrives for decades to come," Sen. Landrieu
said
last week.
A
poll
[pdf] conducted earlier this year found that 83 percent of voters nationwide support dedicating the Gulf oil spill fines to restoring the region's environment. That includes 90 percent of Democrats and 76 percent of Republicans -- a glimmer of bipartisan hope during these times of deep political division.
Sen. Barbara Boxer (D-Calif.), chair of the Senate Environment and Public Works Committee, helped forge an agreement on the bill and has pledged to take it up in her committee as soon as possible.
We've had enough. The 1% own and operate the corporate media. They are doing everything they can to defend the status quo, squash dissent and protect the wealthy and the powerful. The Common Dreams media model is different. We cover the news that matters to the 99%. Our mission? To inform. To inspire. To ignite change for the common good. How? Nonprofit. Independent. Reader-supported. Free to read. Free to republish. Free to share. With no advertising. No paywalls. No selling of your data. Thousands of small donations fund our newsroom and allow us to continue publishing. Can you chip in? We can't do it without you. Thank you.