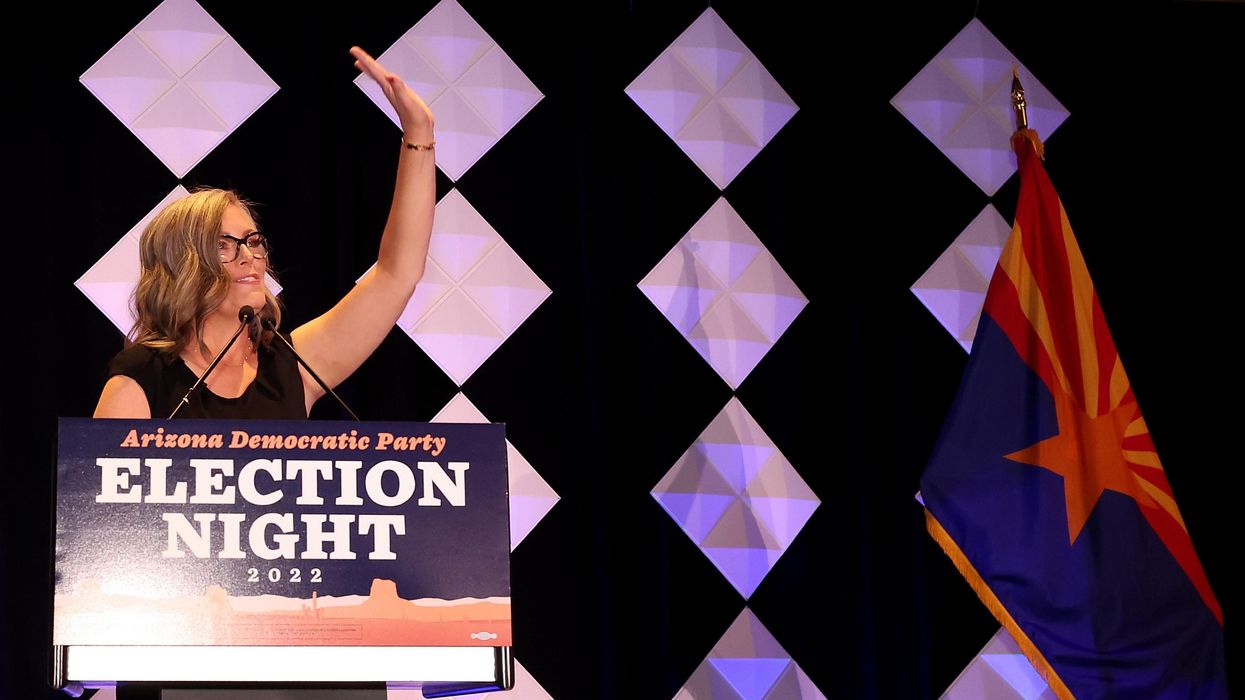 Is a durable majority for safe and secure elections emerging?
The 2022 election is almost over, about one week after the last ballots were cast. It was a surprising and in many ways inspiring result. Despite inflation, fears of crime, and a toxic political atmosphere, voters took the issue of the health of our democracy seriously. Massive efforts by voting rights groups, election officials of both parties, and law enforcement made a big and visible difference. A few key trends will help shape politics going forward.
Rarely does the public speak so clearly on such a precise issue: voters care enough about democracy to reject those who would undermine it.
First, the election was smooth, fair, and calm. Why? Where was the wave of disruption long promised and feared? One notable answer: election officials were prepared. They were trained in de-escalation. Law enforcement at all levels--state and local police, the Departments of Justice and Homeland Security--made clear that attacks on the process would not be tolerated (that, too, is new).
Second, the voters decisively rejected election deniers in their bid to take control of election administration. In six key battleground states--Arizona, Michigan, Nevada, Georgia, Wisconsin, and Pennsylvania--conspiracy theorists ran for offices that would set the terms of the 2024 elections. All were defeated (in Georgia, in the spring primary).
Election denial candidates' losses weren't for lack of resources. A group of megadonors spent tens of millions of dollars to support them, according to Brennan Center research. Nor was it for inconsistency of message. Nearly one in three Facebook posts and one in five tweets from candidates for secretary of state peddled false election narratives, according to the Midterm Monitor, a collaboration by the Brennan Center and the Alliance for Securing Democracy.
These candidates often ran behind others on their same ticket. Thousands of voters in Nevada supported the Republican Senate candidate and the new governor, for example, but voted to reject the secretary of state candidate who said if he and others won, they would "fix" the 2024 election for Donald Trump. Voters who likely had never thought of the topic three years ago chose their candidates with eyes wide open.
To be clear, the fever has not broken entirely. Dozens of legislative and congressional candidates who voiced lies about the 2020 election were elected. At one level, support for election deniers was still shockingly high. Much of that may be attributable to partisanship, though. Rarely does the public speak so clearly on such a precise issue: voters care enough about democracy to reject those who would undermine it.
A third and less widely covered trend was seen in states, too. Voters backed ballot measures to strengthen democracy while generally rejecting those that would restrict access. Connecticut finally adopted early voting. Michigan expanded early and absentee voting while improving identification requirements. Nevadans backed ranked-choice voting and a "top five" finisher model that would give voters more candidates to choose from in a general election, though that plan will require another vote to become law. Voters in Arizona by more than 70 percent backed curbs on "dark money" while likely rejecting a measure to impose harsher voter ID rules. Of note, the upcoming Supreme Court case on the "independent state legislature theory" could upend these and other democracy-strengthening moves.
While turnout was high in the 2022 midterms, this upswing doesn't close the racial turnout gap, as my colleague Kevin Morris reports. According to preliminary data, early in-person and mail voting turnout was higher for white than nonwhite voters in each of the 28 states for which we already have solid individual-level voting data. The gap varied in size, but it was enormous in certain areas. In Texas, about 40 percent of white voters, but only 20 percent of nonwhite voters, cast their ballots before Election Day. We'll have updated data very soon.
And of course, the former president still spouts lies about our democracy, with his possible candidacy backed by millions of Americans.
The bottom line: we have seen, with growing unease, the rise of an antidemocratic election denier movement. In 2022, we saw the emergence of a pro-democracy movement across both parties. That can be the story of American politics going forward--if we make it so.
Opinion