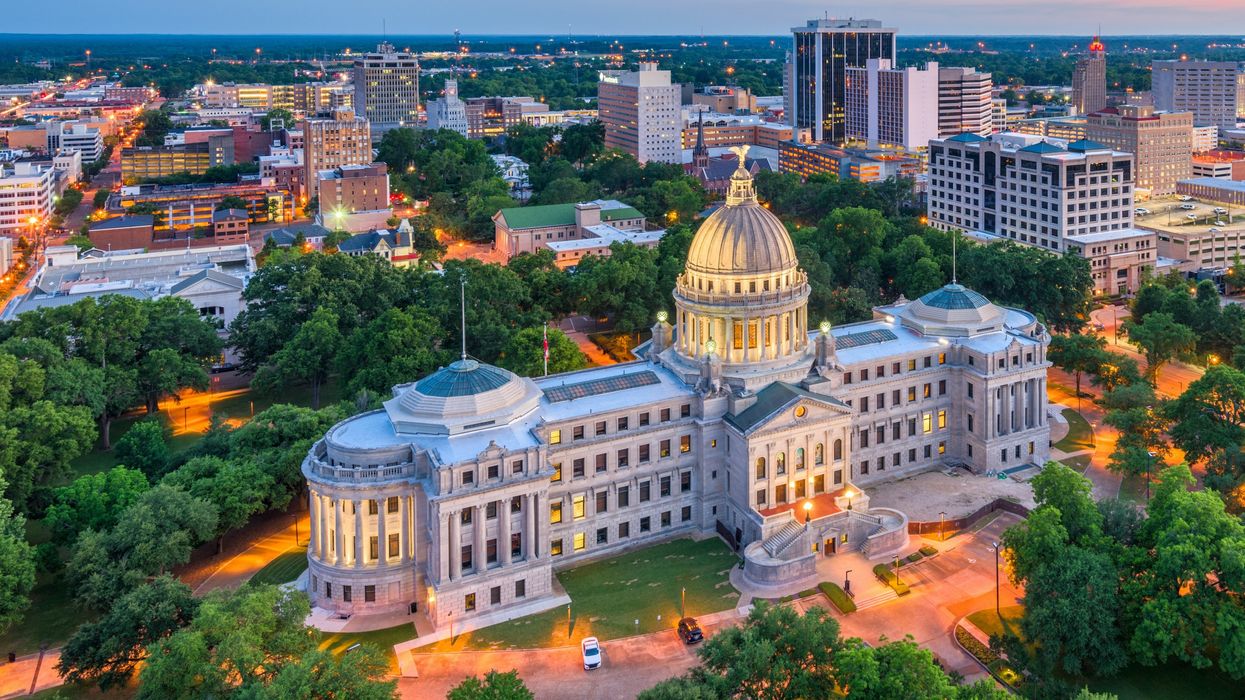 "We should not have to risk arrest and imprisonment for exercising our constitutional rights, including freedom of speech and equal protection under the law," asserted one of the plaintiffs.
Progressive advocacy groups are suing Mississippi officials over a new state law requiring permission to hold public protests near state government buildings in the capital city of Jackson.
A lawsuit filed last week by JXN Undivided Coalition, Mississippi Votes, Mississippi Poor People's Campaign, Black Voters Matter, and a trio of activists challenges S.B. 2343, which is set to take effect on July 1. The legislation required prior approval from Public Safety Commissioner Sean Tindell or Capitol Police Chief Bo Luckey for public demonstrations on the grounds of or near state government buildings including the Capitol Complex, Governor's Mansion, state Supreme Court, and other edifices.
"The JXN Undivided Coalition and its members have for years engaged in the deeply American tradition of peacefully gathering on public property to convey to elected officials what matters most to us," the group said in a statement on Monday. "What matters most to us is the right to vote and the right of political self-determination for Jackson residents."
"We have spoken, and the state has responded with a sweeping prohibition of speech next to properties in Jackson occupied by state officials absent prior authorization," JXN Undivided Coalition added. "We should not have to risk arrest and imprisonment for exercising our constitutional rights, including freedom of speech and equal protection under the law."
\u201c.@JxnUndivided files lawsuit to stop new law requiring the Public Safety Commissioner or Capitol Police Chief\u2019s permission to protest or gather in Jackson anywhere near buildings occupied by a state employee \u2014 aka damn near all of non-residential Jackson. https://t.co/ISwW2dakw1\u201d

— Blake Feldman (@Blake Feldman) 1685977958
According to the suit:
This year, Mississippi made peaceful protests on public sidewalks and streets next to state government buildings in Jackson without written prior permission from one of two state officials. The new law... is an unconstitutional prior restraint that does not further a constitutionally sufficient or permissible purpose. Those who peacefully protest without state government authorization and who are charged with crimes for doing so may be prosecuted and sentenced to prison. This chills protected speech.
As the Associated Pressreported Monday:
Critics say the majority-white and Republican-controlled Legislature passed the laws to take away local autonomy in Jackson and surrounding Hinds County, which are both majority-Black and governed by Democrats. Supporters of the laws say they are trying to control violent crime.

Several protests have been held near state government buildings in downtown Jackson during the past year, including some in January, February, and March against the legislation dealing with courts and policing. The Poor People's Campaign held events on a street outside the Governor's Mansion last fall to protest what organizers said was the state's inadequate investment in Jackson's struggling water system.
In recent years, numerous states have passed laws criminalizing or restricting protest activity and protecting motorists who kill or injure protesters under certain circumstances.
News