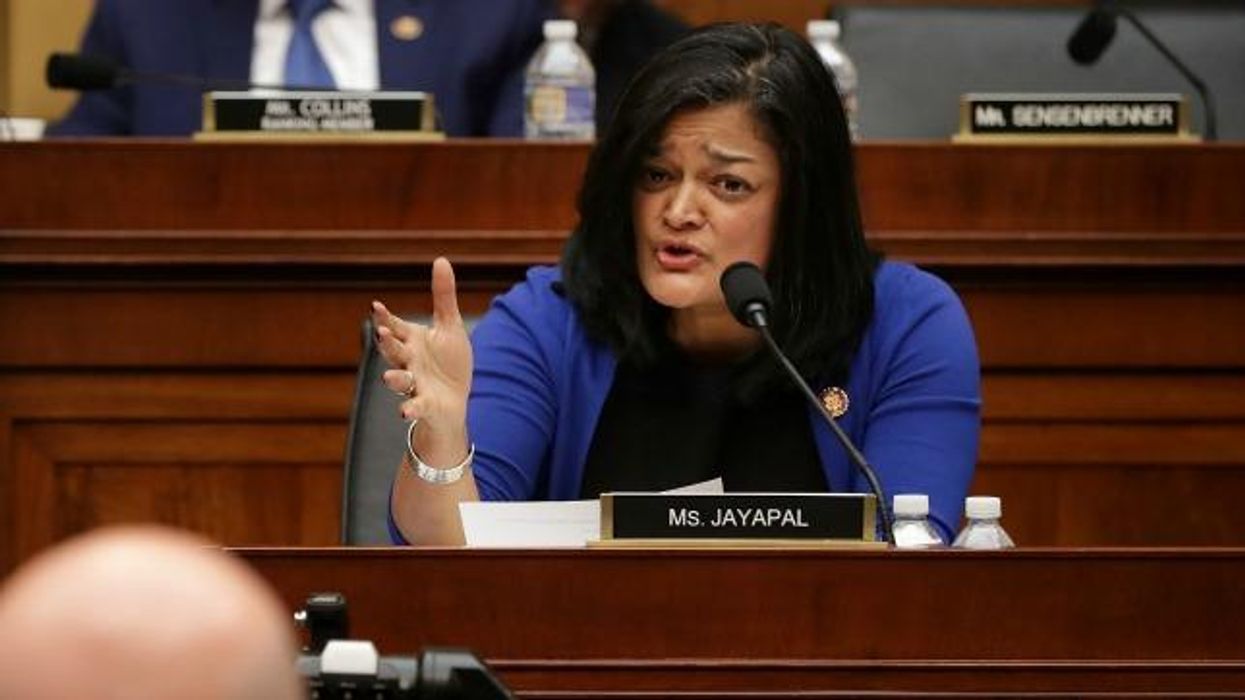 Democratic lawmaker's criticism comes on heels of House hearing in which she butted heads with acting attorney general over administration's "horror of family separations"
Rep. Pramila Jayapal (D-Wash.) took to social media on Monday to debunk President Donald Trump's "wild claims and lies" about asylum-seekers at the southern border.
The congresswoman's morning Twitter thread comes as another Democrat--California Gov. Gavin Newsom--refuses to be part of Trump's "political theater" and is set to order the withdrawal of the majority of the state's National Guard troops now at the border.
Japaypal, referencing data on the number of people being processed under the current administration, suggests, "Trump doesn't want asylum seekers processed anywhere."
The Washington Democrat's thread comes days after she lambasted "the horror of family separations that occurred at the border" as she grilled Acting Attorney General Matthew Whitaker during a congressional hearing on Friday.
While Whitaker at one point falsely claimed there "was no family separation policy," Jayapal said: "So these parents were in your custody, your attorneys are prosecuting them, and your department was not tracking parents who were separated from their children."
"Do you know what kind of damage has been done to children and families across this country? Children who will never get to see their parents again?" Jayapal asked. "Do you understand the magnitude of that?"
\u201cDo you know what kind of damage has been done to children and families across the country? Children who will never get to see their parents again. Do you understand the magnitude of that? This is about more than my passion. This is about the children's future, Mr. Whitaker.\u201d

— Rep. Pramila Jayapal (@Rep. Pramila Jayapal) 1549658653
News