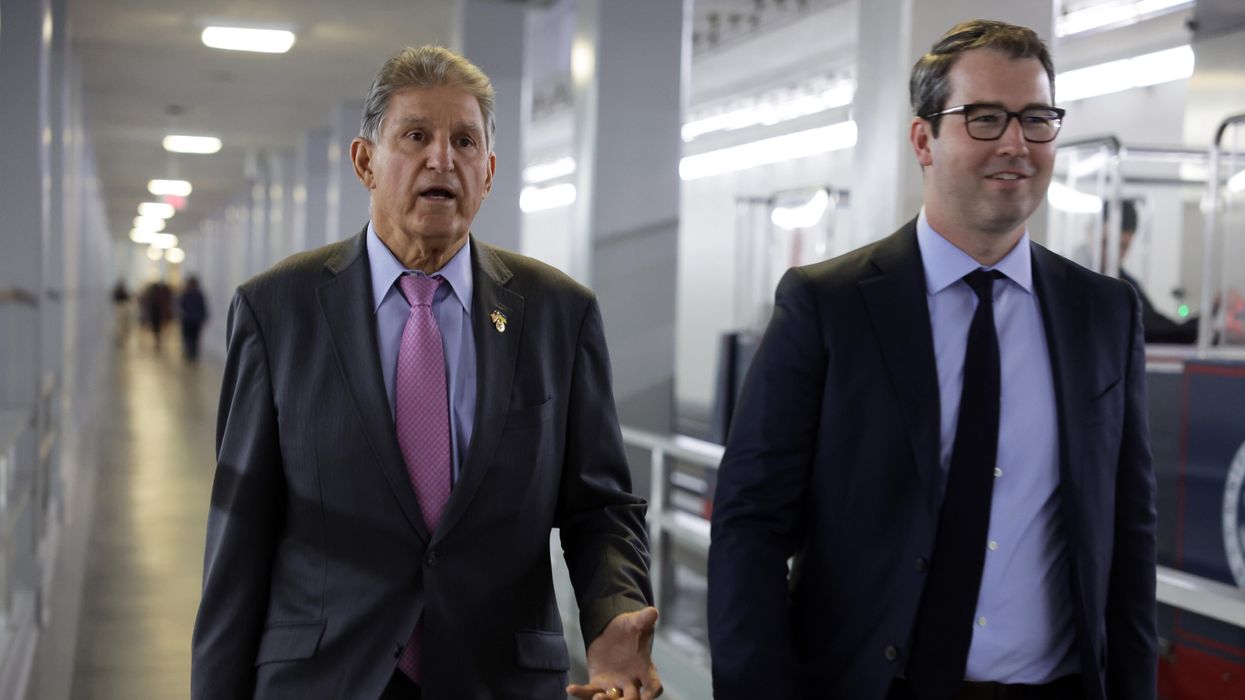 "'Shocking!' said absolutely no one," responded one climate advocate.
The top aide of Sen. Joe Manchin, a close ally of the fossil fuel industry, is leaving the West Virginia Democrat's office to work directly for Big Oil as a lobbyist at the American Petroleum Institute, one of the most powerful influence-peddling organizations in the United States.

Axios, which first reported the news of Lance West's departure to API on Thursday, noted that "through the on-again and off-again Build Back Better negotiations, he developed a reputation as a fierce advocate for Manchin's positions."
Manchin, the top recipient of oil and gas industry donations in Congress, ultimately succeeded in killing the Build Back Better package, which contained more ambitious climate measures than the recently passed Inflation Reduction Act, a law packed with fossil fuel giveaways that Manchin helped secure.
That the aide who helped Manchin fight for the industry's interests in Congress is moving on to work as an oil lobbyist hardly surprised watchdogs and progressive critics, who cast the transition as a glaring example of Washington's ever-spinning revolving door.
"This is corruption. Period," tweeted Nina Turner, a senior fellow at the Institute on Race, Power, and Political Economy and a former co-chair of Sen. Bernie Sanders' (I-Vt.) 2020 presidential campaign.
Others, including Jamie Henn of Fossil Free Media, reacted with mock astonishment:
West, who will be API's vice president of federal government relations, joins the ranks of other former Capitol Hill staffers and lawmakers who have left Congress to represent the industries they were previously tasked with overseeing and regulating.
According to data compiled by OpenSecrets, more than 60% of oil and gas lobbyists in Washington, D.C. previously worked for the federal government in some capacity—from entry-level aide to chief of staff for members of the U.S. House and Senate.
API, which spent $3.6 million on lobbying in 2022, has been sued by New York City and the state of Minnesota for its role in misleading the public about the climate crisis.

News