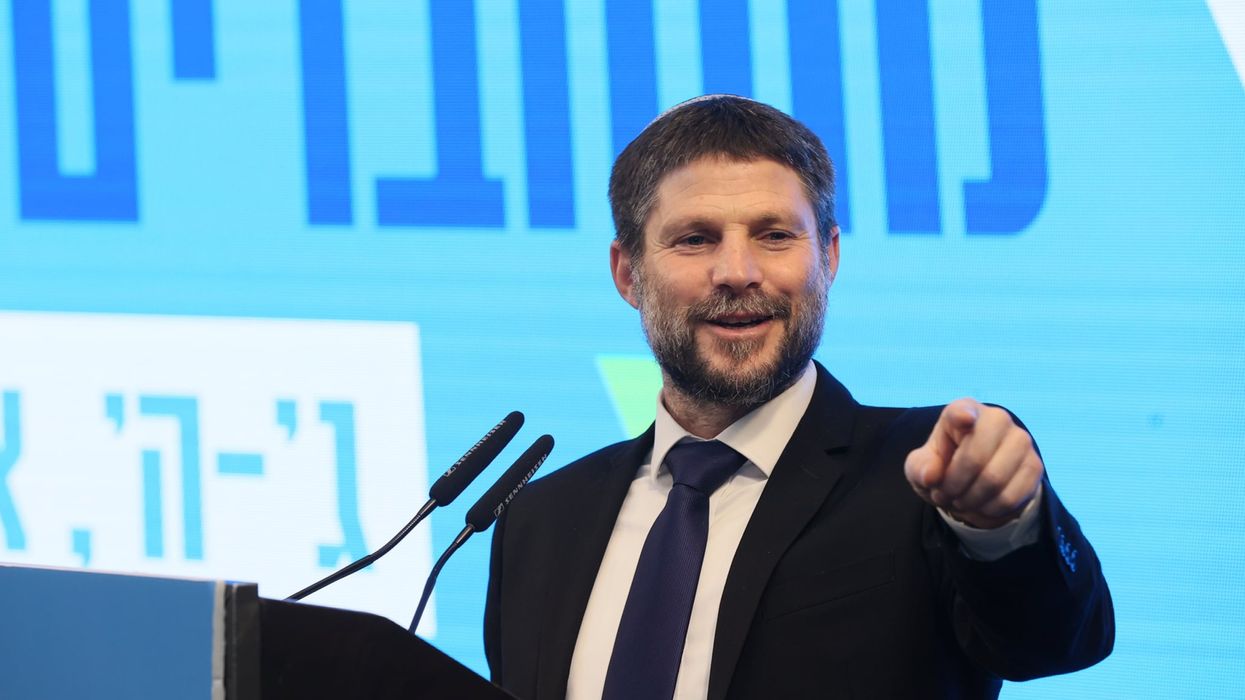 "My question is: What would Smotrich actually have to do to have a visa denied?" asked one U.S. foreign policy expert.
Ignoring pleas from human rights defenders, the Biden administration will issue a visa to far-right Israeli Finance Minister Bezalel Smotrich—who earlier this month said an entire Palestinian town of over 5,000 people should be "wiped out" by Israel—the minister's office announced Thursday.
Smotrich is scheduled to speak Sunday at the annual conference of Israel Bonds—which sells Israeli government bonds to foreign investors—in Washington, D.C. is set to meet with the director of the International Monetary Fund before traveling to New York for engagements on Tuesday and Wednesday, TheTimes of Israel reports.
No Biden administration officials plan to meet with Smotrich while he is in the United States.
When asked earlier this month about the deadly rampage by Israeli settler-colonists in the Palestinian town of Huwara in the illegally occupied West Bank—an attack critics including one top Israeli general called a "pogrom"—Smotrich replied: "I think the village of Huwara needs to be wiped out. I think the state of Israel should do it."
U.S. State Department Spokesperson Ned Price at the time condemned Smotrich's remarks as "repugnant," "disgusting," and an "incitement to violence."
A State Department official toldAxios Thursday that "visa records are confidential under U.S. law; therefore, we cannot discuss the details of individual visa cases."
However, an unnamed senior U.S. official told the outlet that there is a very high bar—both politically and legally—for denying a diplomatic visa to a cabinet-level minister of an allied country.
Palestinian, human rights, and some Jewish groups had urged the Biden administration to bar Smotrich from entering the United States. Berkeley, California-based Jewish Voice for Peace circulated a petition signed by thousands of people urging the administration to deny Smotrich a visa.
"Bezalel Smotrich, an Israeli government official with sweeping power over the occupied West Bank, is publicly and unabashedly inciting genocide and supporting settler pogroms," Jewish Voice for Peace Action political director Beth Miller said on March 1, echoing the sentiment of numerous human rights defenders. "If Biden fails to take action at this moment, the U.S. will be fully complicit in the violence that comes next."
Last Saturday, Smotrich—a self-described "fascist homophobe" who has advocated shooting Palestinian children who resist Israeli repression—walked back his comments on Huwara somewhat, tweeting that "people sometimes use harsh words they don't mean in order to pass a message."
News