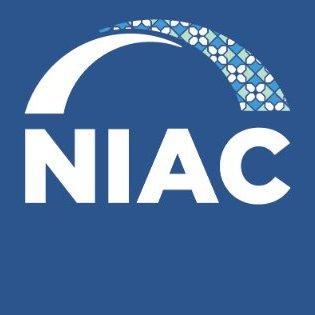 JCPOA Org Letter to Biden Administration
WASHINGTON
Today, twenty organizations released a letter to Secretary of State Antony Blinken and National Security Advisor Jake Sullivan expressing support for the Biden administration's vital efforts to restore the JCPOA. The twenty signatories - representing veterans groups, nonproliferation experts, activists and diverse communities within the United States - recognize the vital importance of restoring the agreement and moving off the path to military confrontation with Iran. As we reach the final stages of negotiations on the JCPOA, the letter highlights the risks of collapse and supports assurances and mechanisms that guard against a future withdrawal from the agreement.
According to the letter, "All parties in the negotiations now acknowledge that a path to returning to the deal is within reach, which presents the Biden administration with a stark choice. Finalize a restoration of the JCPOA and restore far-reaching constraints on Iran's nuclear program, or risk being trapped in the failed maximum pressure policies the Trump administration enacted."
Below are featured quotes from representatives of some of the groups signing the letter:
"These groups represent millions of Americans, from activists to nonproliferation experts to veterans, reaffirming the fact that a strong majority of Americans support a return to the Iran Deal. This policy consensus is as clear as the historical record: the JCPOA is widely supported because it was effective in blocking Iran's paths to a bomb, while Donald Trump's abandonment of it has led to a surge in Iran's nuclear activities and even put us at the brink of war." - Dylan Williams, J Street
"The Biden administration has a green light from the public and from Congress to restore a vital nonproliferation agreement that is overwhelmingly in the U.S. interest. President Biden must seize this opportunity, veer off the path to military confrontation with Iran, ease crushing sanctions and restore the most significant agreement between the U.S. and Iran in decades."
- Ryan Costello, National Iranian American Council
"The only thing that has a history of success around Iran's nuclear program is diplomacy. That's why it's crucial for the Biden Administration to continue talks so that we can secure an outcome that is good for the people of the US and in Iran." - Sara Haghdoosti, Win Without War
"There is no doubt that the JCPOA enhances US national security as it prevents Iran's pathways to a bomb as well as a disastrous confrontation with Iran. The previous administration did a massive disservice to the security of Americans by pulling out and the Biden administration should be commended for seeking to right this wrong. The administration has the public's support in this and should not be deterred by those who prefer confrontation over a deal."
- Trita Parsi, Quincy Institute for Responsible Statecraft
February 8, 2022
Secretary of State Antony Blinken
2201 C Street NW
Washington, DC 20521
Mr. Jake Sullivan
21600 Pennsylvania Ave NW
Washington, DC 20500
Dear Secretary Blinken and Mr. Sullivan,
As diplomatic momentum builds and gaps narrow in multilateral negotiations in Vienna, Austria, we write to urge the Biden administration to finalize a restoration of the Joint Comprehensive Plan of Action (JCPOA).
All parties in the negotiations now acknowledge that a path to returning to the deal is within reach, which presents the Biden administration with a stark choice. Finalize a restoration of the JCPOA and restore far-reaching constraints on Iran's nuclear program, or risk being trapped in the failed maximum pressure policies the Trump administration enacted.
Many of those who cheered as Trump sabotaged the JCPOA have already made clear that the maximum pressure road ends in a full-blown war between the U.S. and Iran. A turn away from diplomacy toward a war of choice with Iran would be incredibly detrimental to U.S. national security. Such a war would likely engulf the region in chaos, involve substantial civilian and military casualties and ultimately incentivize Iran to drive firmly toward a nuclear deterrent. As the former head of Israel's Iran military intelligence unit said, "there is no magic solution to Iran's nuclear program, especially not through an attack."
Likewise, those who have cautioned delay and prioritized pressure over good-faith diplomacy have been proven wrong. Trump's coercive approach has led to a harmful stalemate and predictably triggered dramatic escalation in the Iranian nuclear program. For the people of Iran, U.S. sanctions amid the ongoing COVID-19 pandemic have exacted a harsh toll. Similarly, recent calls to break off talks prematurely were followed by continued progress toward a restoration of the deal.
Fortunately, it is clear that the Iran nuclear agreement remains overwhelmingly in the U.S. interest, and that the nonproliferation benefits of restoring the deal would be immediate and significant. The political window also remains open, as nearly every Democratic lawmaker in Congress has supported your diplomatic efforts and given your administration ample space to strike a deal. Particularly as the party that breached the deal in 2018, it is vital that the United States continue to press toward a successful conclusion of negotiations. Our collective organizations urge you to follow through on your commitment to restore the agreement.
As you seek a diplomatic breakthrough, you should consider the very real sources of Iran's reticence over lack of clarity on how long sanctions relief can last. This reticence will not be overcome by military bluster or the already-failed approach of maximum pressure. It can only be overcome by ensuring sanctions relief is restored fully and in a durable manner. Moreover, assurances and mechanisms that deter against any future unjustified exit from the JCPOA ultimately serve U.S. interests, as it would be tremendously detrimental to American security if Iran is once again incentivized to ignore restrictions on its nuclear program. Thanks to the diplomacy of the past few months, the JCPOA may miraculously survive Trump's exit from the agreement. There is no reason to believe, however, that the agreement could survive a second American exit.
There are many issues that the U.S. and Iran must address through diplomacy, including freedom for dual nationals unjustly detained in Iran and heightened regional tensions. The best way to address these issues is to press forward and finalize a restoration of the JCPOA, not turn away from the negotiating table and double down on a failed approach.
As supporters of the JCPOA and your administration's efforts to restore the agreement, we stand ready to support and defend a restoration of the agreement against bad faith and partisan opponents.
Sincerely,
Americans for Peace Now
Council for a Livable World
Demand Progress Education Fund
Foreign Policy for America
Friends Committee on National Legislation (FCNL)
Global Zero
Indivisible
J Street
MoveOn
National Iranian American Council
Peace Action
Peace Corps Iran Association
Ploughshares Fund
Quincy Institute for Responsible Statecraft
Rethinking Foreign Policy
Truman Center for National Policy
Truman National Security Project
VoteVets
Win Without War
Women's Action for New Directions (WAND)
The National Iranian American Council (NIAC) is a nonpartisan, nonprofit organization founded in 2002 to give voice to the Iranian-American community. From being the trusted voice on U.S.- Iran relations, to pushing forth legislation that protects individuals of Iranian heritage from systematic discrimination, to celebrating our cultural heritage, NIAC creates a lasting impact in the lives of the members of our community.
(202) 386-6325
LATEST NEWS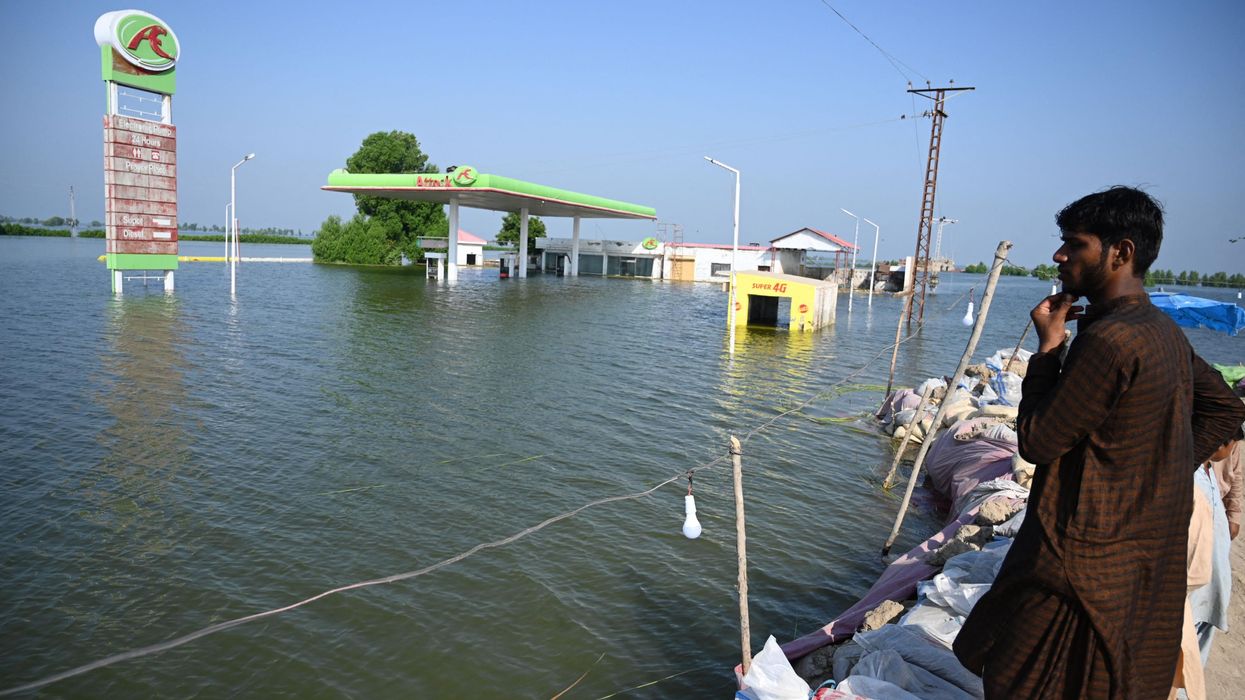 "There are countries here with the capacity to ensure the outcome of this summit is historic for the right reasons," said Mary Robinson, chair of The Elders. "They need to lean in now with ambition and urgency."
With just two days left until the conclusion of the 28th United Nations Climate Change Conference in Dubai, climate justice advocates from the Global South on Sunday expressed alarm over the latest draft of the Global Goal on Adaptation, a document being negotiated at the summit as policymakers finalize an agreement on further progress that must be made to limit planetary heating.
African countries proposed a Global Goal on Adaptation (GGA) a decade ago, and a number of advocates warned Sunday that the document so far appears "vague," with insufficient financial pledges from fossil fuel-producing nations to help the Global South to adapt various sectors—including agriculture, water, and transportation—to the climate emergency.
"Across the world millions of people, most of whom are least responsible for carbon emissions, are attempting to adapt their lives and livelihoods to a distorted climate," wrote Mohamed Adow, founder and director of Power Shift Africa, at Climate Change News. "Although it isn't just about money, funding is important and severely lacking. The goal for 2023 was to raise $300 million for the Adaptation Fund, but at COP28 we've only seen $169 million in pledges, a mere 56% of the intended amount."

On social media, Simon Evans, deputy editor of Carbon Brief, provided an analysis of Sunday's draft, which he said was "very heavily qualitative, not quantitative" and includes only a "vague link to finance."
"Qualitative targets" in the text include "significantly reducing climate induced water scarcity" and "strengthening resilience"—phrases that "could mean almost anything," said Evans.
The draft reiterates an earlier call for wealthy nations to double adaptation finance by 2025, but only "urges" and "invites" governments to provide resources for developing countries that are disproportionately affected by climate-linked sea level rise, drought, and flooding—despite the fact that the entire continent of Africa is behind just 4% of planet-heating global greenhouse gas emissions.

The call to "urge" powerful countries to contribute meaningfully to a climate adaptation fund "is code for 'only if you feel like it, but no worries if you don't'," said Teresa Anderson, global climate justice lead for ActionAid.

"Overall, the text is weak and doesn't sufficiently address the aspiration for setting the required adaptation measures and indicators and mobilizing adaptation financing," said Adow.

The U.N. Environment Program said in November that between $215 billion and $387 billion is needed annually to help the Global South adapt their infrastructure to the climate crisis. In 2021, just $21 billion was provided.

While developed countries "have committed to at least double adaptation finance by 2025," said Obed Koringo of CARE Denmark, "a detailed roadmap is the only way to achieve this. This must set out what individual developed countries plan to provide by 2025 and how this adds up to $40 billion annually."

"It is disappointing to see that negotiations on adaptation are hurtling towards a damaging global failure," said Koringo. "We are afraid that it will have catastrophic consequences for communities on the frontlines of the climate crisis, especially in Africa... Failure to invest in adaptation, including early warning systems, flood defenses, and drought-resistant crops, will only increase the costs of loss and damage in the long run."
African policymakers this weekend also continued to sound alarms over the language being negotiated for the Global Stocktake (GST), the document that's expected to direct countries on how to proceed to limit planetary heating. Climate campaigners have joined experts in demanding a phaseout of fossil fuels, but European and American negotiators have pushed for language that would call only for a "phasedown," and fossil fuel-producing countries are demanding that the agreement address only "unabated" emissions—allowing for failed technical fixes like carbon capture instead of moving to reduce emissions altogether.
"Allowing 'abated' fossil fuels will mean developed countries which can afford expensive carbon capture technologies can keep expanding," chief Egyptian negotiator Mohamed Nasr told The Guardian.
Mary Robinson, chair of The Elders, called on governments including Saudi Arabia, the U.S., and the E.U to "abandon their subterfuge" and stop "obstructing a livable future."
"I fear COP28 is falling short of what is required to stay within the 1.5°C warming threshold. The science tells us we are in grave danger of bequeathing our children a completely unlivable world," said Robinson. "There are countries here with the capacity to ensure the outcome of this summit is historic for the right reasons. They need to lean in now with ambition and urgency. COP28 presents an opportunity for leaders to be on the right side of history."
"Governments must not leave this summit without an agreement to phase out all fossil fuels," she said, "and this agreement must not be at the expense of other critical workstreams here."
News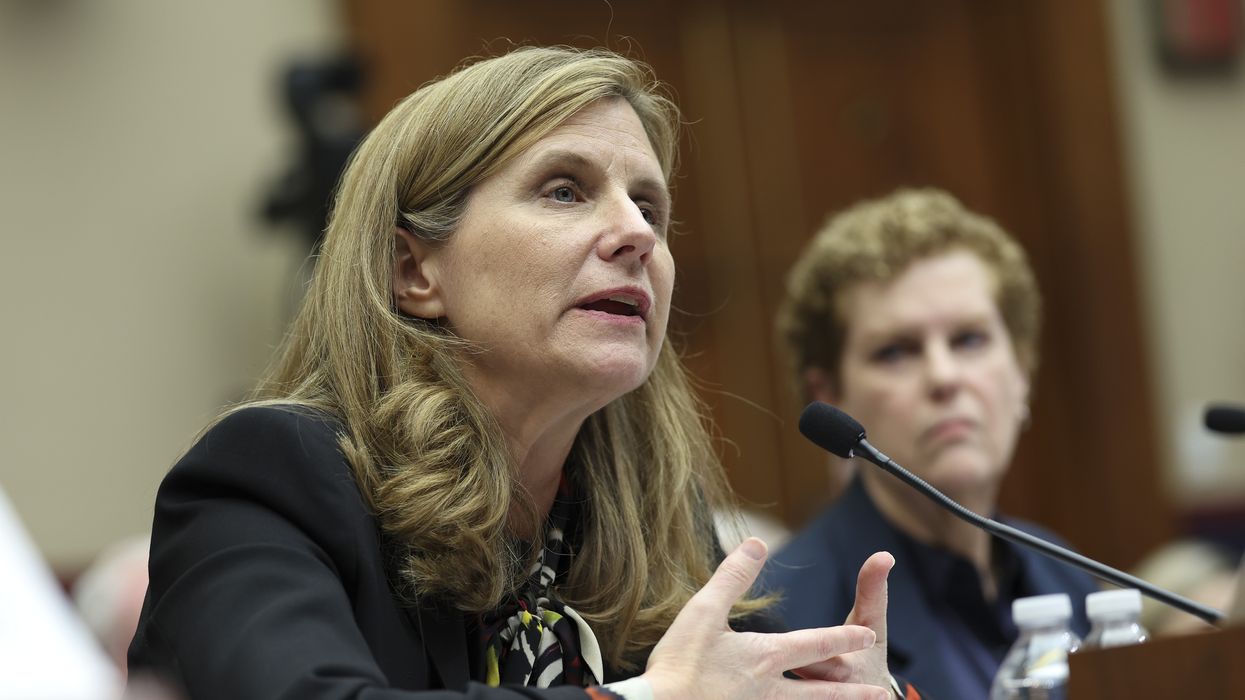 "She was coerced into resigning for defending her students' right to political free speech," said one critic.
Professors at the University of Pennsylvania on Saturday were joined by rights advocates in condemning the attacks that forced university president Liz Magill to resign days after she testified before the U.S. Congress.
Magill had angered lawmakers from both parties by refusing to say students should be punished for hypothetically "calling for the genocide of Jews."
Magill announced her resignation Saturday after the university lost a $100 million donation from hedge fund manager Ross Stevens, a Penn alum, due to last Tuesday's hearing at the House Education and Workforce Committee.

At the hearing, Rep. Elise Stefanik (R-N.Y.) demanded to know whether hypothetical calls for committing a genocide against Jewish people would violate the policies of Penn, Harvard, and the Massachusetts Institute of Technology. Stefanik also conflated calls for "intifada"—an uprising against oppression which is not necessarily violent or aimed at eliminating any group of people—with demands for a genocide against Jewish people. Committee members did not point to examples of students actually calling for genocide.
Magill, along with the presidents of the other two elite institutions, told the committee that such speech, if "directed and severe, pervasive," would qualify as harassment and would be disciplined as such, but suggested that in accordance with the U.S. Constitution, Penn does not generally discipline people for speech alone.
Magill's testimony represented Penn's official rules governing free speech, which state that "universities can invest their efforts and resources in educating their members and in creating spaces and contexts for productive dialogue, but they cannot legitimately punish members—students, staff, and faculty—who choose not to participate in those, or who profess bigoted and other hateful views."
But powerful donors including Stevens and former Utah Gov. Jon Huntsman, another Penn graduate, demanded Magill's ouster and said they would end their financial support until the president resigned.

The Penn chapter of the American Association of University Professors (AAUP) said Magill, along with "Penn faculty and students who have expressed concern for Palestinian civilians and criticized the war in Gaza," had fallen victim to "distortions and attacks" that have done nothing to actually address "the scourge of antisemitism—a real and grave problem."
"Instead, they have threatened the ability of faculty and students to research, teach, study, and publicly discuss the history, politics, and cultures of Israel and Palestine," said the group. "These attacks strike at the heart of the mission of an educational institution: to foster open, critical, and rigorous research and teaching that can produce knowledge for the public good in a democratic society."
The AAUP said Magill, who posted a video online apologizing for her testimony on Wednesday, had not adequately defended "the principles of shared governance and academic freedom, which protect the educational mission of the university."
The next Penn president must "correct what has become a dangerous myth suggesting that the defense of academic freedom and open expression is in any way contradictory to the fight against antisemitism," the group added.
The attacks on Magill from Congress—including a letter signed last week by 74 members of both parties who demanded her resignation—followed calls in September from the school's Board of Trustees for Magill to distance Penn from a literature festival that celebrated Palestinian writers.
The Board of Advisors at Wharton, Penn's business school, also wrote to Magill on Thursday asking for her resignation and notifying her of resolutions they had unanimously proposed, including one saying students and faculty would not "engage in hate speech, whether veiled or explicit."
Jonathan Friedman, director of free expression and education programs at PEN America, said the "vague" resolutions threaten "to ban wide swaths of speech."
Writer and rights advocate Leah McElrath said Magill's resignation set "a horrifying precedent" and was indicative of a larger effort in the U.S. to suppress political speech that is critical of the Israeli government and and to "expand the definition of antisemitism to include anti-Zionism."

"The story here is not solely about Liz Magill," said Alex Kane, senior staff reporter for Jewish Currents. "The main story is a McCarthyist atmosphere consuming college campuses over calls for Palestinian liberation. Magill tepidly defended free speech for Palestine advocates, then made a big PR misstep and fell into a right-wing trap."

Since October 7, colleges including Columbia University and Brandeis University have suspended their campus chapters of Students for Justice in Palestine, which has held protests against Israel's U.S.-backed war in Gaza. About 18,000 Palestinians—including more than 6,600 children—have now been killed and 49,500 have been wounded as the Israel Defense Forces have claimed they are targeting Hamas and making efforts to protect civilians.

Peter Beinart, editor-at-large for Jewish Currents, said the ongoing controversy over antisemitism on college campuses—now the subject of an official House investigation—is meant to distract from the massacre of civilians in Gaza.

"Forcing [the] resignation of [a] university president for failing to condemn non-existent 'calls for genocide' of Jews," said Sarah Leah Whitson, executive director of Democracy for the Arab World Now, "all while an actual U.S.-supported genocide of Palestinians [is] underway—is ALL about silencing criticism of Israel."
News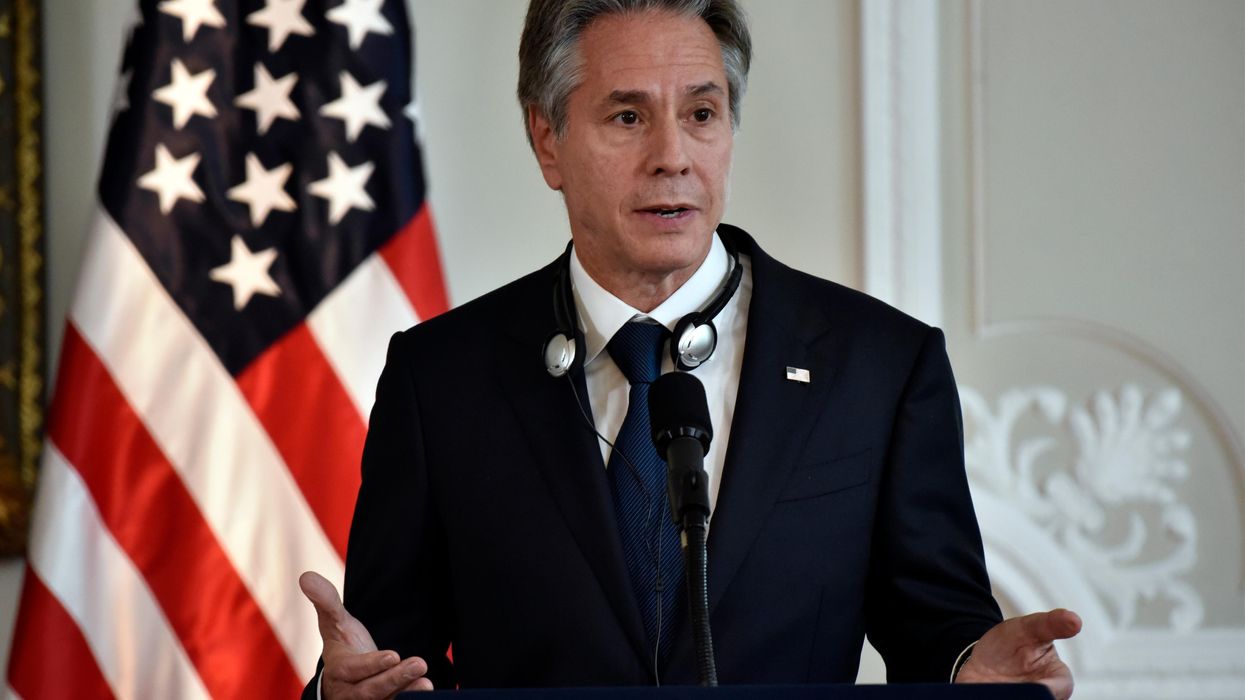 "Rushing deadly weapons to the far-right and openly genocidal Israeli government without congressional review robs American voters of their voice in Congress," said one critic.
Hours after United States Ambassador Robert Wood on Friday acted alone to veto a United Nations Security Council resolution demanding an immediate cease-fire in Gaza, the Biden administration again illustrated its growing isolation in continuing to back Israel's onslaught as it bypassed Congress to send more weapons to the country's extreme right-wing government.
The U.S. Defense Department posted a notice online Saturday saying U.S. Secretary of State Antony Blinken had informed Congress that a government sale of 13,000 rounds of tank ammunition was moving forward, even though Congress had not completed an informal review of the transaction.
The State Department invoked an emergency provision of the Arms Control Export Act to bypass the review process generally required for weapons sales to foreign nations. The sale, which Congress has no power to stop now that the provision has been invoked, was valued at more than $106 million.
"Rushing deadly weapons to the far-right and openly genocidal Israeli government without congressional review robs American voters of their voice in Congress, emboldens Netanyahu to kill more Palestinian civilians, and furthers stains our nation's standing in the world," said Edward Ahmed Mitchell, national deputy director of the Council on American–Islamic Relations (CAIR).
Mitchell noted that the sale was finalized as media outlets confirmed Israeli tanks have "deliberately targeted and slaughtered journalists in Lebanon."

"The Biden administration's decision is an affront to democracy and an act of moral insanity," he said.
The State Department notified congressional committees of the sale around 11:00 pm EST Friday, hours after a new Pew Research poll showed that only 35% of Americans support the Biden administration's backing of Israel's attacks on Gaza. The Israel Defense Forces have now killed more than 17,700 Palestinians in Gaza in just over two months, while claiming they are targeting Hamas.
Thirteen members of the U.N. Security Council on Friday voted in favor of a humanitarian cease-fire, while the U.K. abstained from voting. The U.S. vetoed the resolution in a move CAIR condemned as "unconscionable."
"It is not clear what level of suffering by the Palestinian people would prompt our nation's leaders to act in their defense," said CAIR national executive director Nihad Awad.

Also on Saturday, the global charity Save the Children warned that at least 7,685 children under age five in Gaza are now so malnourished—a result of Israel's total blockade of the enclave that began in October and the delivery of just a small fraction of the aid that is needed—that they require "urgent medical treatment to avoid death."
"The repeated failure of the international community to act signifies a death knell to children," said Jason Lee, country director for Save the Children. "I've seen children and families roaming the streets of what hasn't been flattened in Gaza, with no food, nowhere to go, and nothing to survive on. Even the internationally-funded humanitarian aid response—Gaza's last lifeline—has been choked by Israeli-imposed restrictions."
"Gaza's children are being condemned to further bombardment, starvation, and disease," said Lee. "We must heed the lessons from the past and must immediately prevent 'atrocity crimes' from unfolding."
The intensifying opposition to Israel's U.S.- and U.K.-backed bombardment of Gaza was made apparent by an estimated 15,000-20,000 people who marched through London on Saturday to demand a cease-fire.

"We will continue to march," said the Stop the War Coalition, "until there's a cease-fire and justice for the Palestinians."

News