For Immediate Release
Contact:
Emilie Surrusco, Alaska Wilderness League, (202) 544-5205 Rebecca Noblin, Center for Biological Diversity, (907) 274-1110 Caitlin Leutwiler, Defenders of Wildlife, (202) 772-3226 Jared Saylor, Earthjustice, (202) 667-4500 x213 Dan Ritzman, Sierra Club, (206) 378-0114 Neil Shader, The Wilderness Society, (202) 429-3941
Offshore Arctic Drilling Still Scheduled in Less Than 60 Days
Drilling must be suspended immediately until spill response is addressed
WASHINGTON
The following is a statement from the above listed organizations:
"Recent statements by the Obama administration that no new drilling will
take place until a government report on the Deepwater Horizon disaster
is completed and evaluated does not preclude drilling this summer in
Alaska's Chukchi Sea as planned by Shell Oil on July 1. In fact, Shell
has said that they are still moving forward with plans to have drill
bits in place in less than 60 days. The May 28 report deadline still
leaves ample time should the Department of the Interior (DOI) choose to
allow this ill-advised drilling to move forward in extreme Arctic
conditions where spill response faces additional challenges of sea ice,
seas of up to 20 feet, darkness and a virtual lack of infrastructure
from which to stage a response.
Suspending Arctic offshore drilling this summer is the first real
test of whether this administration is going to be serious about
addressing oil spill response capacity and learning something from the
Gulf spill. DOI needs to suspend its approval of Shell's drilling plans
pending a meaningful and complete re-assessment of its decision in light
of the Gulf spill.
As we have said since before the Deepwater Horizon rig sunk into the
Gulf, Shell's drilling was approved in violation of environmental laws
without adequate analysis of the activities' potential effects on people
and wildlife of the region and without any analysis whatsoever of the
impacts of a major oil spill. The Gulf spill shows that spills can and
do happen during exploration drilling and severely undermines the
government's decision not to analyze the impacts of such spills from
Shell's planned drilling.
While we appreciate the fact that the Minerals Management Service
(MMS) has asked Shell for additional safety information by May 18 in
light of the Gulf of Mexico tragedy, we urge MMS to make any information
that Shell shares with them public right away. The public has a right
to know about any proposed changes and safety considerations - and a
right to provide input on how to proceed. No one knows more about the
Arctic Ocean than the Alaska Native communities who have lived off its
bounty for thousands of years, and MMS must be sure that these Arctic
experts are able to provide direction on any new plans.
With no way to clean up a spill in the Arctic's harsh and icy
conditions and limited capacity to respond to a major spill, the risk is
too high in the Arctic - especially since the lessons from the Gulf
have yet to be learned. The Obama administration must act now to cancel
this summer's plans for offshore drilling in the Arctic before we
sacrifice another one of our precious coasts."
Learn
more about what Defenders is doing to halt new offshore drilling
operations in the U.S.
LATEST NEWS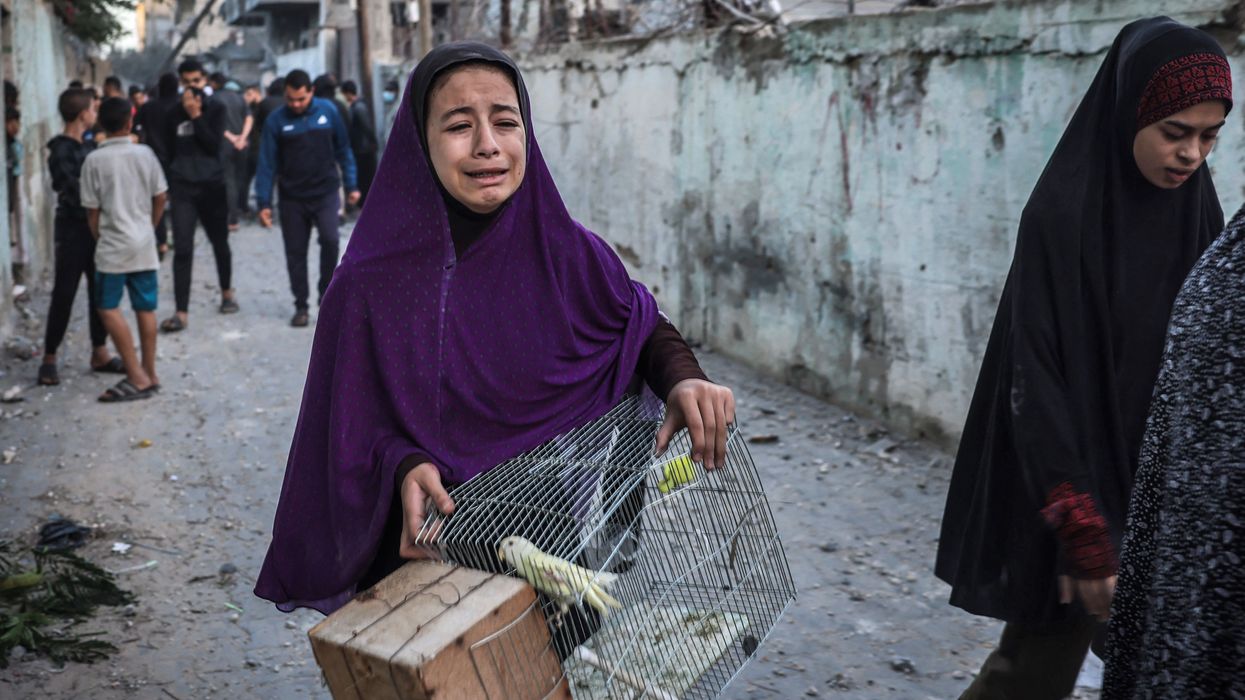 "Palestine brings to legal analysis an unmasking force: It unveils and reminds us of the ongoing colonial condition that underpins Western legal institutions," argues Rabea Eghbariah.
The Nation this week published a piece about Israel's genocidal war on the Gaza Strip that the Harvard Law Review commissioned from a Palestinian scholar but then refused to run after several days of internal debate, a nearly six-hour meeting, and a board vote.

The essay—"The Ongoing Nakba: Towards a Legal Framework for Palestine," by Rabea Eghbariah, a human rights attorney and doctoral candidate at Harvard Law School—begins: "Genocide is a crime. It is a legal framework. It is unfolding in Gaza. And yet, the inertia of legal academia, especially in the United States, has been chilling."
The controversy over Eghbariah's own piece helps prove his point. In an email to Eghbariah and Harvard Law Review president Apsara Iyer, online chair Tascha Shahriari-Parsa, one of the editors who commissioned the blog article, called the bid to kill it an "unprecedented decision" by the academic journal's leadership.
The Interceptreported on that email and others from those involved:

"As online chairs, we have always had full discretion to solicit pieces for publication," Shahriari-Parsa wrote, informing Eghbariah that his piece would not be published despite following the agreed-upon procedure for blog essays. Shahriari-Parsa wrote that concerns had arisen about staffers being offended or harassed, but "a deliberate decision to censor your voice out of fear of backlash would be contrary to the values of academic freedom and uplifting marginalized voices in legal academia that our institution stands for."

Both Shahriari-Parsa and the other top online editor, Sabrina Ochoa, told The Intercept that they had never seen a piece face this level of scrutiny at the Law Review. Shahriari-Parsa could find no previous examples of other pieces pulled from publication after going through the standard editorial process.
In a statement, the Harvard Law Review said that it "has rigorous editorial processes governing how it solicits, evaluates, and determines when and whether to publish a piece. An intrinsic feature of these internal processes is the confidentiality of our 104 editors' perspectives and deliberations. Last week, the full body met and deliberated over whether to publish a particular blog piece that had been solicited by two editors. A substantial majority voted not to proceed with publication."
According to The Nation, 63% of editors who participated in the anonymous vote opposed publication.
"At a time when the Law Review was facing a public intimidation and harassment campaign, the journal's leadership intervened to stop publication," 25 editors said in a statement shared with The Nation and The Intercept. "The body of editors—none of whom are Palestinian—voted to sustain that decision."
"We are unaware of any other solicited piece that has been revoked by the Law Review in this way," they added. "This unprecedented decision threatens academic freedom and perpetuates the suppression of Palestinian voices. We dissent."
Eghbariah wrote in an email to an editor: "This is discrimination. Let's not dance around it—this is also outright censorship. It is dangerous and alarming."
It is also part of a broader trend identified by more than 1,700 lawyers and law students. In a letter to the American Bar Association last week, they noted "increasing instances of discrimination and censorship faced by Palestinian, Muslim, Arab, South Asian, Black, Indigenous, immigrant, and other communities within law schools, universities, law firms, and other corporate entities, particularly due to their expression of support for the Palestinian people."
Since Israel declared war in response to a Hamas-led attack on October 7, genocide experts around the world have used the term to describe Israeli airstrikes and raids that have killed more than 14,500 Palestinians in Gaza—among them over 6,000 children—and destroyed infrastructure including residential, educational, medical, and religious buildings.
"Some may claim that the invocation of genocide, especially in Gaza, is fraught. But does one have to wait for a genocide to be successfully completed to name it? This logic contributes to the politics of denial," Eghbariah wrote in his essay.
After pointing to both statements from Israeli politicians and the forming consensus among genocide scholars, he stressed that "genocide is the material reality of Palestinians in Gaza: an entrapped, displaced, starved, water-deprived population of 2.3 million facing massive bombardments and a carnage in one of the most densely populated areas in the world."
"And yet, leading law schools and legal scholars in the United States still fashion their silence as impartiality and their denial as nuance. Is genocide really the crime of all crimes if it is committed by Western allies against non-Western people?" he added. "This is the most important question that Palestine continues to pose to the international legal order. Palestine brings to legal analysis an unmasking force: It unveils and reminds us of the ongoing colonial condition that underpins Western legal institutions."
Eghbariah also explained the term Nakba, or "catastrophe," which is used to describe the ethnic cleansing of over 750,000 Palestinians during the creation of the modern state of Israel in the 1940s—and argued that "the Nakba is ongoing."
"The Nakba is both the material reality and the epistemic framework to understand the crimes committed against the Palestinian people," he wrote. "And these crimes—encapsulated in the framework of Nakba—are the result of the political ideology of Zionism, an ideology that originated in late 19th-century Europe in response to the notions of nationalism, colonialism, and antisemitism."
"We must imagine that one day there will be a recognized crime of committing a Nakba, and a disapprobation of Zionism as an ideology based on racial elimination. The road to get there remains long and challenging, but we do not have the privilege to relinquish any legal tools available to name the crimes against the Palestinian people in the present and attempt to stop them," he concluded. "The denial of the genocide in Gaza is rooted in the denial of the Nakba. And both must end, now."
News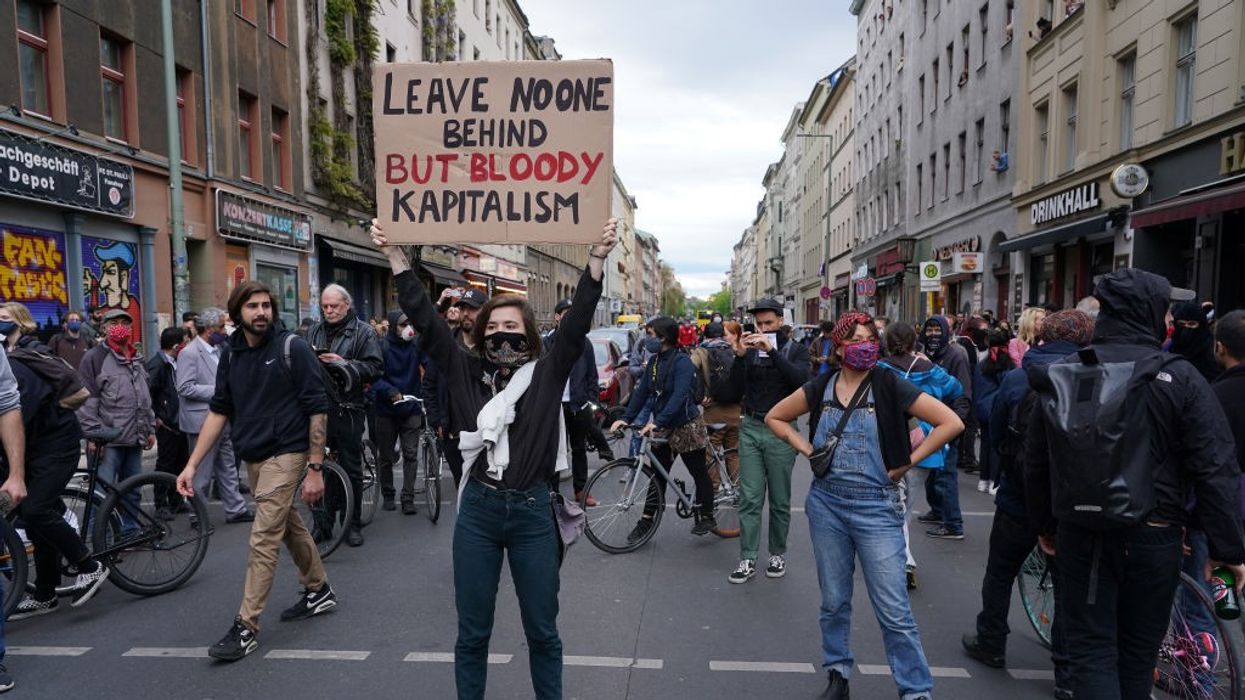 "Whenever it's claimed that there are no alternatives to capitalism, it really exposes the lack of imagination and willingness to develop a better future, not the lack of alternatives."
"Can you imagine a place where growth is linked to life and justice rather than profit and the economy?"
That's one of the key questions at the heart of a new publication by Greenpeace which lays out a series of detailed alternatives to rapacious capitalism that dominates the global economy and ruling governments worldwide.
Titled Growing the Alternatives: Societies for a Future Beyond GDP, the report puts a target on neoliberalism's obsession with gross domestic product and how skewed understandings of what's considered valuable undermine efforts to build happier, more equitable, and efficient societies.
"Today, a country's economic growth is used as an indicator of living standards," the report states. "In other words, the higher a country ranks on the Gross Domestic Product (GDP) list, the better the prospects for that country. But that is far from reality when the wellbeing of people and nature is considered."
The report argues that "the focus on economic growth has led to an anachronism that prioritizes planet-depleting activities and inequalities while overlooking wellbeing."

According to Paula Tejón Carbajal, the Alternative Futures Campaign lead at Greenpeace International, "Whenever it's claimed that there are no alternatives to capitalism, it really exposes the lack of imagination and willingness to develop a better future, not the lack of alternatives."
Greenpeace says that even while GDP remains the economic index most countries use to measure economic health, "its one-size-fits-all approach rewards waste and pollution and does not take into account vital aspects such as people's wellbeing or the limits of nature."
The report states:
The world today faces multiple crises that pose an existential threat to the future of human civilization. The modern industrialised world depends on the over-exploitation of nature, which is destroying the Earth's ecosystems, triggering catastrophic climate change, biodiversity loss, and pollution. These are related problems with devastating consequences that have been building for decades. This is due to the collective failure of governments and businesses to act with sufficient urgency to counter the status quo of a system based on infinite growth, and dependent on fossil fuels, extraction, overproduction, overconsumption, and waste.
Across three detailed chapters, the group's publication focuses on numerous principles for "wellbeing economies" that challenge the supremacy of economic growth GDP, including: "people and planet over profit and growth"; "equitable distribution of wealth and power"; "wellbeing at the core"; "the common good"; "circular economies"; "nature restoration"; and "real participatory democracy."
In a world beset by war, human rights abuses, astronomical levels of inequality, and the fast-moving threat of rising temperatures and the climate crisis, Greenpeace argues that the alternatives to profit-at-all-costs capitalism are not only available but plentiful.

"All the examples we have gathered exist, work, and prove that there is a dynamic landscape for many alternative futures," Tejón Carbajal said.
While the Greenpeace report was made available online last month, it was officially presented Wednesday during a virtual event attended by more than 160 people worldwide.
"In a world wracked by polarization, inequality, climate change, ecological breakdown, and a crisis of hope and imagination, we can't use the same thinking that created the problem in the first place. Greenpeace calls for governments and global institutions to drive their decision-making according to sufficiency and the wellbeing of people and planet, so that what we really value becomes the new measure of success and can thrive and flourish across the world," added Tejón Carbajal.
"To create a sustainable and just future for all," one section of the report concludes, "we must move beyond GDP and develop a measurement framework for wellbeing, inclusion, and sustainability."

News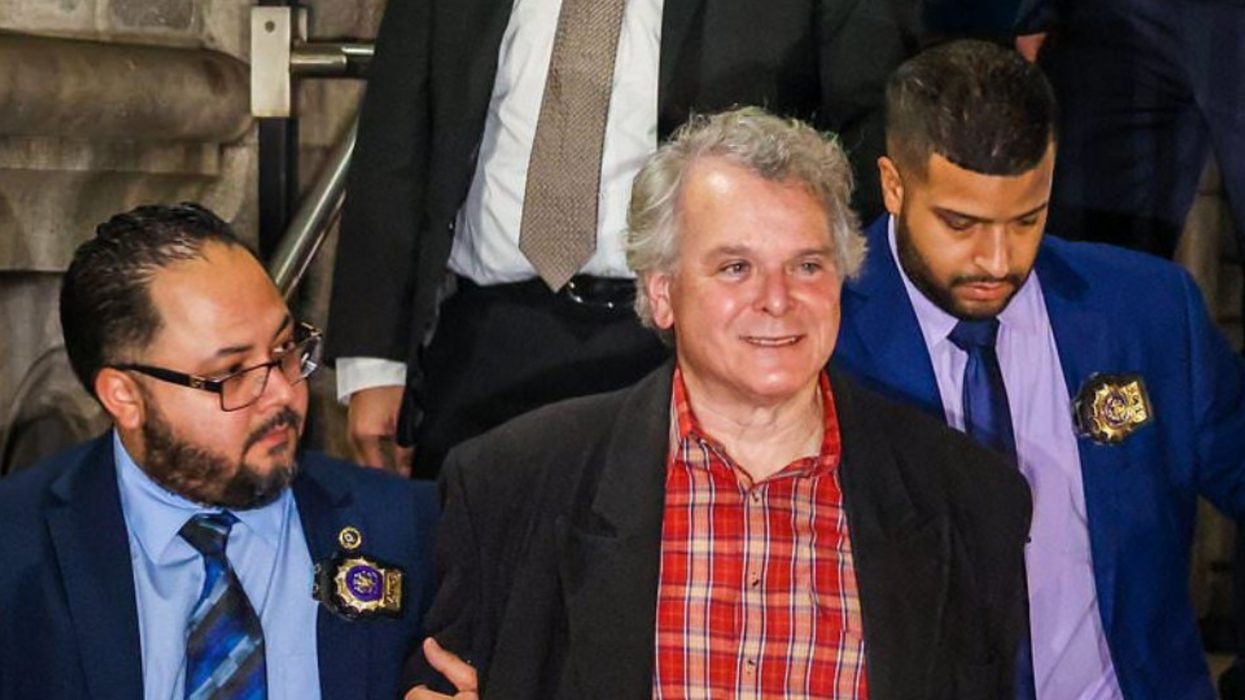 New Yorkers rallied around a halal street cart vendor this week after video surfaced of former State Department official Stuart Seldowitz harassing him.
New York City police on Wednesday evening arrested Stuart Seldowitz, a former U.S. State Department official, for harassing and stalking a food cart vendor on the Upper East Side after multiple videos of Seldowitz launching racist rants at the man surfaced on social media.
Seldowitz has been charged with aggravated harassment, hate crime stalking, stalking causing fear, and stalking at a place of employment, Al Jazeerareported.
The arrest came a day after a Columbia University graduate student first posted a video of Seldowitz telling the 24-year-old Egyptian-American man that he planned to use his government connections to have the halal food vendor's family arrested by Egypt's intelligence agency.
"The Mukhabarat in Egypt will get your parents," Seldowitz said, smirking. "Does your father like his fingernails? They'll take them out one by one."
Seldowitz called the man a "terrorist" in another video taken in a separate incident, and demanded to know his immigration status. He expressed disbelief when the vendor said he was an American citizen and was born in the United States. As the vendor asked him repeatedly to leave, Seldowitz also said that if the U.S. funded and supported Israel's killing of "4,000 Palestinian kids... it wasn't enough."
More than 14,500 people have been killed in Gaza by the U.S.-backed Israel Defense Forces since October 7, including more than 6,000 children.

On Wednesday evening, a video of Seldowitz being led out of a building by police was widely posted on social media.
Seldowitz has worked in the U.S. government under the Clinton, George W. Bush, and Obama administrations, serving as deputy director of the U.S. State Department's Office of Israel and Palestinian Affairs and as the acting director of the National Security Council South Asia Directorate.
The former U.S. official toldWNBC in New York that his racist remarks about Muslim people and Arab Americans "were probably not appropriate," but defended his comments accusing the vendor of terrorism, claiming without evidence that the man had expressed support for Hamas.
After the videos of Seldowitz went viral on social media, New Yorkers rallied around the halal cart vendor, with some residents setting up a table and folding chairs outside the cart.
Mohamed Attia, managing director of the Street Vendor Project, which advocates for the rights of street vendors in New York, credited New York City Council member Julie Menin with helping to push for Seldowitz's arrest for harassing and stalking the man.
"Hate has no place in NYC," said Attia. "Much love to everybody who visited the vendors and expressed support."
News