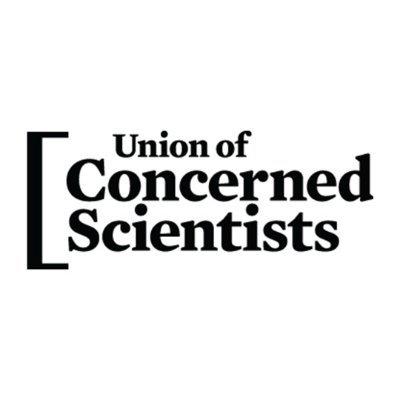 For Immediate Release
December, 02 2009, 02:30pm EDT
Contact:
Aaron Huertas, 202-331-5458
Prominent Climate Scientist Joins Colleagues in Assuring Senators That Stolen E-Mails Have 'No Impact' on Climate Science Conclusions
WASHINGTON
James McCarthy, a former
Intergovernmental Panel on Climate Change lead author, sent
a letter (pdf) to Sen. Barbara Boxer (D-Calif.) today stressing that
e-mails stolen from climate scientists have no bearing on our overall
understanding of climate science.
Dr. McCarthy is board chair of both the American Association
for the Advancement of Science and the Union of Concerned Scientists (UCS).
The letter reads in full: "The scientific process depends on
open access to methodology, data, and a rigorous peer-review process. The
robust exchange of ideas in the peer-reviewed literature regarding climate
science is evidence of the high degree of integrity in this process. The body
of evidence that human activity is prominent agent in global warming is
overwhelming. The content of these a few personal emails has no impact
what-so-ever on our overall understanding that human activity is driving
dangerous levels of global warming."
Similarly, a Nature
editorial published today states there is no reason for its editors to
revisit papers submitted by scientists whose e-mails were stolen. The American
Meteorological Society also recently stated the e-mails gave
them no reason to revisit its conclusion that human activity is driving
climate change.
According
to UCS , the evidence for climate change is incontrovertible. While it is
still not clear any wrongdoing actually took place, the group said, scientists in
general should do more to address concerns about openness.
For more comments on the stolen e-mails, climate blogger
Josh Nelson has assembled
a compilation of reactions from scientists and other groups to the stolen
e-mails.
The Union of Concerned Scientists is the leading science-based nonprofit working for a healthy environment and a safer world. UCS combines independent scientific research and citizen action to develop innovative, practical solutions and to secure responsible changes in government policy, corporate practices, and consumer choices.
LATEST NEWS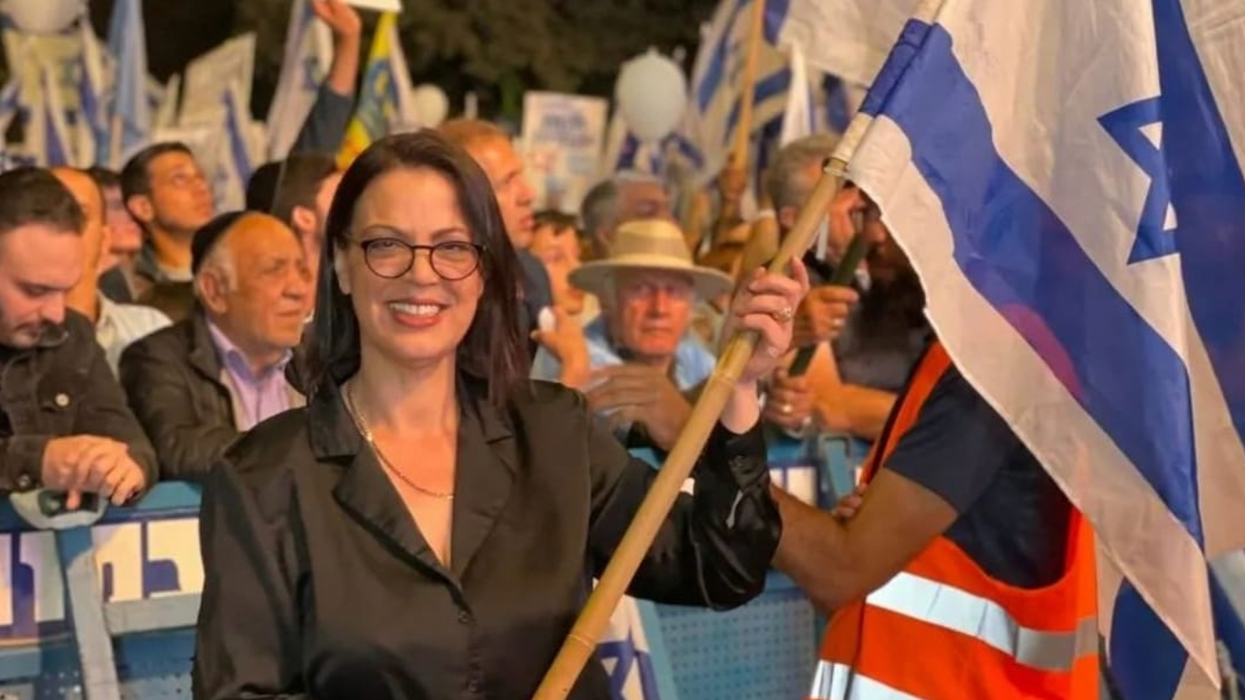 "Still questioning a genocidal intent?" asked one human rights campaigner.
An Israeli lawmaker from the ruling right-wing Likud Party on Wednesday offered fresh evidence that the Israeli government's aim in its bombardment of Gaza is a genocidal effort to kill or forcibly remove the more than 2 million Palestinians living there, declaring, "Gaza should be erased."
With the support of the United States and other Western countries, Israel has claimed since October 7—when Hamas launched a surprise attack on southern Israel, killing as many as 1,400 people and taking more than 200 hostage—that its bombardment of Gaza is necessary to destroy the armed group, even though the IDF has repeatedly struck civilian targets and killed nearly 9,000 Palestinians so far, including over 3,500 children.
After screening a 45-minute montage of footage taken by Hamas fighters' body cameras during the October 7 attack, Knesset member and former Public Diplomacy Minister Galit Distal Atbaryan posted on Facebook that Israeli officials must invest all their energy "in one thing: erasing all of Gaza from the face of the Earth."
"That the brave monsters will fly to the southern fence and enter Egyptian territory," Atbaryan continued, an apparent reference to Israel's reported plan to permanently expel Palestinians who survive the assault to Egypt's Sinai Peninsula, imposing a "second Nakba" on the population. "Or let them die... Gaza needs to be wiped out."
"Revengeful and vicious IDF is required here," she continued. "Anything less than that is immoral."
Atbaryan's post signified "genocidal intent, clearly expressed," said author and former Irish Times environmental editor Frank McDonald.
Writer and organizer Fiona Edwards noted that despite public comments like Atbaryan's, the U.S. and other Western governments continue to insist that "Israel is the only democracy in the Middle East."
Atbaryan is only the latest Israeli official to proudly announce to the world the violence the government plans to perpetrate in Gaza, both following the October 7 attack and long before the latest escalation in fighting in the region.
Defense Minister Yoav Gallant called residents of Gaza, about half of whom are children, "human animals" as he ordered a "complete siege" on the enclave including a total blockade of food, fuel, and electricity.
Former military officer Eliyahu Yossian said the IDF must enter Gaza "with the aim of revenge, zero morality, maximum corpses," and told Channel 14 in Israel on Monday that "there is no population in Gaza, there are 2.5 million terrorists."

Earlier this year, Israeli Finance Minister Bezalel Smotrich said at an event in Paris, "There's no such thing as Palestinians because there's no such thing as a Palestinian people." He also said the West Bank town of Huwara should be "wiped out" by "the state of Israel," while Prime Minister Benjamin Netanyahu presented a map of what he called "The New Middle East"—without the illegally occupied West Bank, Gaza, or East Jerusalem—at the United Nations General Assembly just weeks before the onslaught in Gaza began.

"Still questioning a genocidal intent?" said Muhammad Shehada, chief of communications for Euro-Med Human Rights Monitor following Atbaryan's comments on Wednesday. "Atbaryan is from Netanyahu's Likud party. She speaks for him!"

News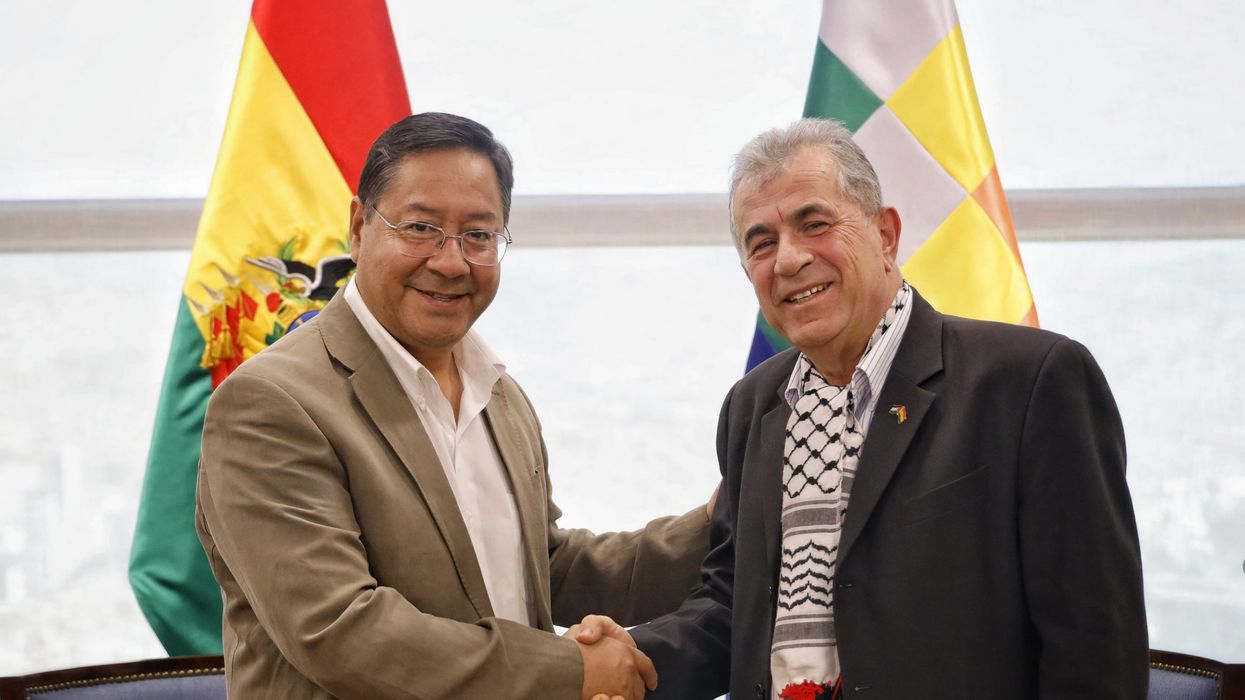 Meanwhile, the leftist leaders of Colombia and Chile and the kingdom of Jordan have recalled their ambassadors to Israel.
Citing "crimes against humanity," Bolivia's socialist administration on Tuesday became the first in the world to completely sever diplomatic relations with Israel over its war on Gaza, while the leftist governments of Chile and Colombia and Jordan's monarchy recalled their ambassadors from Tel Aviv.
"We are sending this official communication to the state of Israel in which, as stated, we make known our decision as the Plurinational State of Bolivia to break diplomatic relations with Israel," Bolivian Minister of the Presidency María Nela Prada told reporters at a Tuesday afternoon press conference.

"We also demand an end to the attacks in the Gaza Strip, which have so far caused thousands of civilian deaths and the forced displacement of Palestinians," she continued.
Prada said the decision by Bolivian President Luis Arce "is consistent with our pacifist policy," adding that her government will pursue "sanctions against those responsible for the war crimes that are being committed against the Palestinian people—not only now, but since many years."
The minister also vowed that Bolivia "will send humanitarian aid to those affected in the Gaza Strip, who are going through a serious health crisis," while calling on "brotherly nations" to "produce collective action" to "avoid genocide" in Gaza.

Speaking after Prada at Tuesday's press conference, Bolivian Deputy Foreign Minister Freddy Mamani said that "within the framework of its principled position of respect for life, Bolivia has decided to break diplomatic relations with Israel, in repudiation and condemnation of the aggressive and disproportionate Israeli military offensive being carried out in the Gaza Strip."
On Monday, Arce urged the United Nations Security Council to "prevent the genocide of the Palestinian people and pave a definitive solution for Palestine to exercise its right to self-determination, to have its own territory without illegal occupations, and fully enjoy the attributes of a free, sovereign, and independent state."
Bolivia's U.N. ambassador, Diego Pary, said Tuesday that his country "will be on the right side of history."
"The only formula that can truly guarantee peace and security in the region is the full recognition of state of Palestine in internationally recognized pre-1967 borders with East Jerusalem as its capital," he informed the U.N. General Assembly.
"Free Palestine is not just a cause of the Palestinian people, but rather a question of global justice and peace," Pary—a Quecha Indigenous leader—continued. "The liberty and dignity of human beings must be respected in all corners of this planet and it is our duty to work together to achieve a future in which Palestine can once and for all be free."
"To our brothers and sisters in Palestine, I reiterate, you are not alone," he added. "Bolivia stands with you, and the peoples of the world are with you."
In 2009, then-Bolivian President Evo Morales—who, like Arce, is a member of the Movement for Socialism party—joined leftist former Venezuelan President Hugo Chávez in breaking off diplomatic relations with Israel over its Operation Cast Lead invasion of Gaza, in which more than 1,400 Palestinians—most of them civilians—and 13 Israelis, almost all soldiers, were killed.
Bolivia and Israel restored relations in 2019 during the administration of right-wing former President Jeanine Áñez, who took power after a U.S.-backed coup .
Israel responded to Bolivia's move with a Foreign Ministry statement condemning "Bolivia's support of terrorism and its submission to the Iranian regime, which attest to the values the government of Bolivia represents."
Leftist Chilean President Gabriel Boric on Tuesday recalled Jorge Carvajal, his country's ambassador to Israel, "given the unacceptable violations of international humanitarian law that Israel has incurred in the Gaza Strip."

"Chile strongly condemns and observes with great concern that these military operations—which at this point in their development entail collective punishment of the Palestinian civilian population in Gaza—do not respect fundamental norms of international law," he added.
Boric cited the more than 8,000 Palestinians, "mostly women and children," killed by Israeli forces since October 7, when Hamas-led attacks on southern Israel left more than 1,400 people dead and over 200 kidnapped.
The Gaza Health Ministry said Wednesday that at least 8,796 Palestinians—including nearly 2,300 women and over 3,600 children—have been killed in Israeli attacks, while another 23,000 suffered injuries.
Last year, Boric put off accepting new Israeli Ambassador Gil Artzyeli's credentials in response to Israeli occupation forces' killing of Odai Trad Salah, a 17-year-old Palestinian boy, in the West Bank.
Boric also angered many Israeli officials last year by announcing that Chile would open an embassy in the illegally occupied West Bank.
Also on Tuesday, Colombia recalled its ambassador to Isra el, Isaac Gilinski Sragowicz, with left-wing Colombian President Gustavo Petro writing on social media that "if Israel does not stop the massacre of the Palestinian people we cannot be there."
Petro's recall is the latest move in a diplomatic fracas between Colombia and Israel that erupted after Petro likened Israeli leaders' dehumanizing and genocidal statements about Palestinians to "what the Nazis said about the Jews" and called Gaza—often described as the "world's largest open-air prison"—a "concentration camp."
After Israel accused Petro of "hostile and antisemitic statements" and "support for the horrific acts of Hamas terrorists," the Colombian president hit back, saying Israel's war on Gaza is "genocide."
"They do it to remove the Palestinian people from Gaza and take it over," Petro wrote on social media after an Israeli bombardment of the Jabalia refugee camp killed and wounded at least scores and possibly hundreds of Palestinians—one of at least three massacres reportedly carried out by Israeli forces on Tuesday.

"The head of the state who carries out this genocide is a criminal against humanity," Petro added, referring to far-right Israeli Prime Minister Benjamin Netanyahu. "Their allies cannot talk about democracy."

On Wednesday, Jordan became the first Arab country having normalized relations with Israel to recall its ambassador over the war. Jordanian Foreign Minister Ayman Al-Safadi directed Rasan al-Majali, the Hashemite kingdom's ambassador to Israel, to return to Amman "as an expression of Jordan's position of rejection and condemnation of the raging Israeli war on Gaza, which is killing innocent people and causing an unprecedented humanitarian catastrophe."

Jordan—which in 1994 became the second Arab nation to officially recognize Israel—previously withheld its ambassador to Tel Aviv during Cast Lead, and recalled al-Majali in 2019 to protest Israel's imprisonment of Jordanian citizens Hiba al-Labadi and Abdulrahman Miri without charge or trial.

Al-Safadi said al-Majali's return is conditioned upon Israel stopping its war on Gaza and ending the "humanitarian crisis it has caused."
News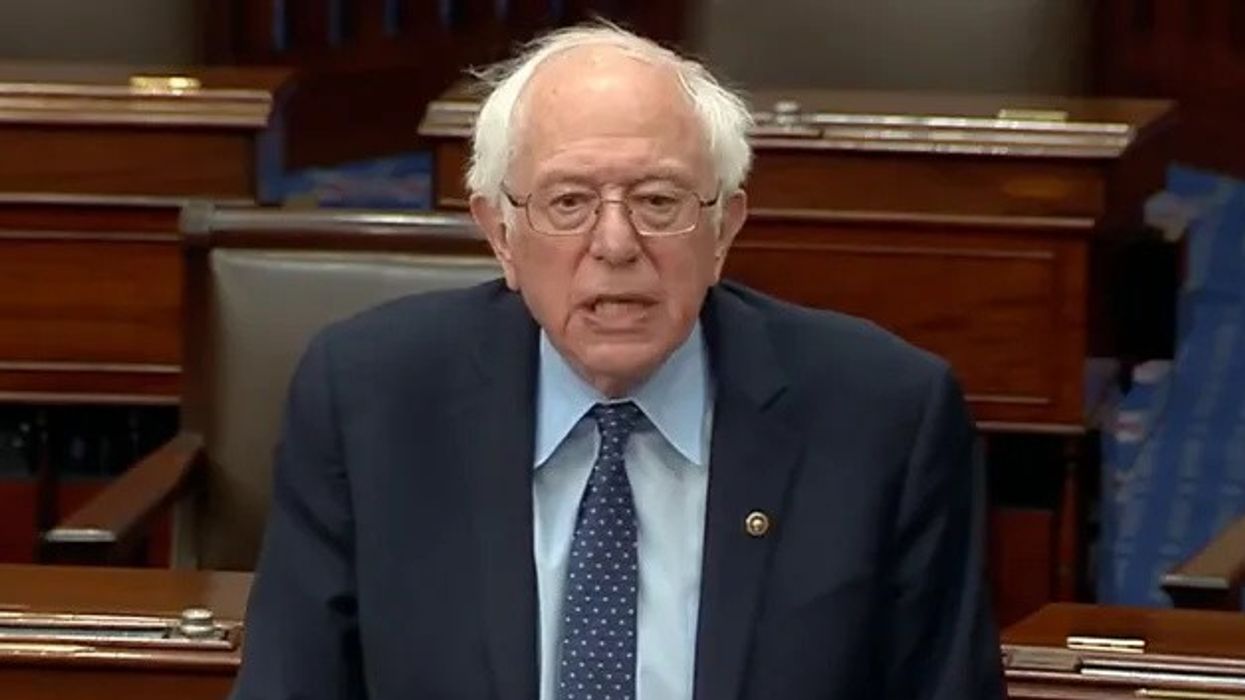 Amid mounting global demands for a cease-fire, the U.S. senator advocated for a "humanitarian pause" and an end to Israel's indiscriminate air assault.

With over 8,500 Palestinians already killed in Israel's war on the Gaza Strip, U.S. Sen. Bernie Sanders took to the Senate floor on Wednesday to argue that the priority "right now must be to stop the bombing and bring in as much humanitarian aid as possible."

Sanders (I-Vt.) again advocated for a "humanitarian pause," or a temporary halt to hostilities for delivery of essentials and possible evacuations, rather than calling for a cease-fire, or a long-term suspension of fighting, which a small group of progressive House Democrats—and people worldwide, including hundreds of staffers from his presidential campaigns—have been demanding .

Congress, the Biden administration, and the rest of the world "must take action" to address the humanitarian disaster in Gaza, where over half of the 2.3 million population is displaced and residents have dwindling supplies of essentials, the senator said. He noted that "medical facilities there are in nightmarish conditions, with hundreds of babies in incubators and patients on life support at risk of death should the generators that sustain them run out of fuel."
In the three weeks since Israel declared war following attacks in which Hamas-led militants killed as many as 1,400 Israelis and took more than 200 hostages , Sanders has repeatedly stressed the importance of ensuring that humanitarian aid reaches Gaza, including by blocking passage of GOP legislation that he warned would worsen the crisis.
"Killing innocent Palestinian women and children in Gaza will not bring back to life the innocent Israeli women and children who have been killed by Hamas."
The senator, who briefly lived in Israel in the 1960s and said a few years ago that he is "proud to be Jewish" but "not actively involved in organized religion," has also faced criticism from some Palestinian rights advocates for not going further in his recent remarks about the Israeli assault of the besieged enclave—which legal scholars have called " genocide ."
Palestinian American writer and analyst Yousef Munayyer said in response to the Wednesday speech: "How many dead Palestinians is enough for Bernie Sanders to call for a cease-fire? We learned today that it is higher than 8,000, how high it actually is is still not known."
Sanders, in his 18-minute address, acknowledged Israeli and Egyptian blockades of Gaza over the past couple of decades, which led to living conditions that "were horrific and inhumane" long before Hamas' October 7 attacks. He said that "if we are serious about bringing freedom and dignity to the Palestinian people, that is a situation that can never be allowed to be returned to. The Palestinian people are entitled to much more than that."
The senator called out Hamas as "an authoritarian terrorist organization" that is guided by a "fundamentalist ideology" and rules by force while "stockpiling arms and war material, taxing the desperately poor population, and stealing resources to build tunnels and rockets."
He also highlighted pre-war conditions in Israel, noting that the nation "had the most right-wing government in its history," with "a Cabinet that included outright racist ministers who consistently dehumanize the Palestinian population" and Prime Minister Benjamin Netanyahu indicted for "a litany of corruption charges."

"Before the war, this right-wing Israeli government had systematically undermined the prospects of peace," Sanders said, citing various policies including settlement expansion and pointing to the recent surge in violence against Palestinians in the West Bank.
"Rage and revenge do not make useful policy," he warned Israel, recalling the U.S. response to 9/11. "Killing innocent Palestinian women and children in Gaza will not bring back to life the innocent Israeli women and children who have been killed by Hamas."
Sanders declared that "Israel has the right to defend itself and destroy Hamas terrorism" but does not have the right to kill thousands of civilians or endanger millions by cutting them off from necessities. He added, "That type of action against a helpless and impoverished population is morally unacceptable and in violation of international law."
In addition to calling for an end to Israel's indiscriminate bombing of Gaza, the restoration of water and power services, and an influx of humanitarian aid from around the world, Sanders said that "Israel must also begin the process of laying out a political strategy."
"Such a strategy must include as minimum first steps a clear promise that Palestinians displaced in the fighting will have the absolute right to safely return to their homes, a commitment to broader peace talks to advance a two-tier, two-state solution in the wake of this war, an abandonment of Israeli efforts to carve up and annex the West Bank, and a commitment to work with the Palestinian Authority to build genuine governing capacity," he said.

"The United States must make it clear that these are the conditions of our solidarity," he continued. The U.S. gives Israel nearly $4 billion in annual military aid and President Joe Biden recently requested over $14 billion more in response to the current war.
Sanders on Tuesday led a small group of senators who argued that any funding bill for humanitarian and military crises abroad must include an equal amount "to address the urgent and growing emergencies facing the American people at home."
He and some of those same senators also sent a Wednesday letter to Biden asking for responses to several questions related to the emergency funding request and stating that "the United States must take a leading role in charting out a future that respects the lives of Palestinians and Israelis alike."
This post has been updated with the letter to U.S. President Joe Biden.

News