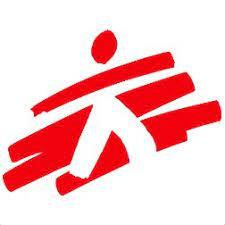 For Immediate Release
December, 01 2008, 01:31pm EDT
Contact:
Tim Shenk,Press Officer,Direct: 212-763-5764,E-mail:,tim.shenk@newyork.msf.org
Nine Out of Ten Children are Denied Livesaving HIV/AIDS Treatment
Doctors Without Borders calls for scale-up of pediatric HIV care
GENEVA
Nine out of ten children with HIV
do not have access to life-saving antiretroviral drugs. Governments and
donors need to be more ambitious in bringing existing pediatric HIV
tests and drugs to the children who need them, said the medical
humanitarian organization Doctors Without Borders/Medecins Sans
Frontieres (MSF). This is particularly threatening for babies who are
born with the virus as half of them will die before their second
birthday if untreated.
An estimated 1.9 million children are in need of antiretroviral
treatment but only around 200,000 are able to get the medicines they
need. MSF calls on governments and donors to roll out existing tests
faster and to considerably increase the use of a pediatric version of a
standard fixed-dose combination (FDC) drug - a pill that combines all
needed drugs in one tablet.
"It was when we introduced this easy-to-use pill that we were able
to boost the number of children on antiretroviral treatment in our
projects," said Dr Tido von Schoen-Angerer, Director of MSF's Campaign
for Access to Essential Medicines. "We are showing that HIV care for
children is possible. We challenge governments and donors to set
ambitious goals and stop abandoning the majority of children with HIV
to their fate."
In wealthy countries, pediatric HIV infection has nearly been
eliminated through successful prevention of mother-to-child
transmission which is why HIV in children is almost entirely a problem
of poor countries. Companies see little financial incentives in
developing easier tests and newer drugs for children with HIV.
"We can treat today but we also need more child-friendly drugs and
diagnostics," said Dr von Schoen-Angerer. "Most of the life-saving
medicines exist only in adult versions. This needs to change. Drug
companies should pledge to come up with and test easy-to-use pediatric
versions of all their HIV medicines or governments will need to
pressure them to do this."
The lack of a simple HIV test hampers children's access to HIV care,
as the detection of the infection is a pre-condition to start
treatment. Currently a complicated DNA-based test requiring transport
of blood samples to advanced laboratories remains the only option for
diagnosing infants.
The vast majority of children become infected with HIV through
transmission from the mother during pregnancy, childbirth or
breastfeeding. Greater efforts to prevent mother-to-child transmission
are crucial. Meanwhile, the two million children already infected need
care.
During the last five years, nearly 10,000 children under the age of
15 were started on antiretroviral therapy in MSF's programs worldwide,
4,000 are children under five years of age.
Doctors Without Borders/Medecins Sans Frontieres (MSF) is an international medical humanitarian organization created by doctors and journalists in France in 1971. MSF's work is based on the humanitarian principles of medical ethics and impartiality. The organization is committed to bringing quality medical care to people caught in crisis regardless of race, religion, or political affiliation. MSF operates independently of any political, military, or religious agendas.
LATEST NEWS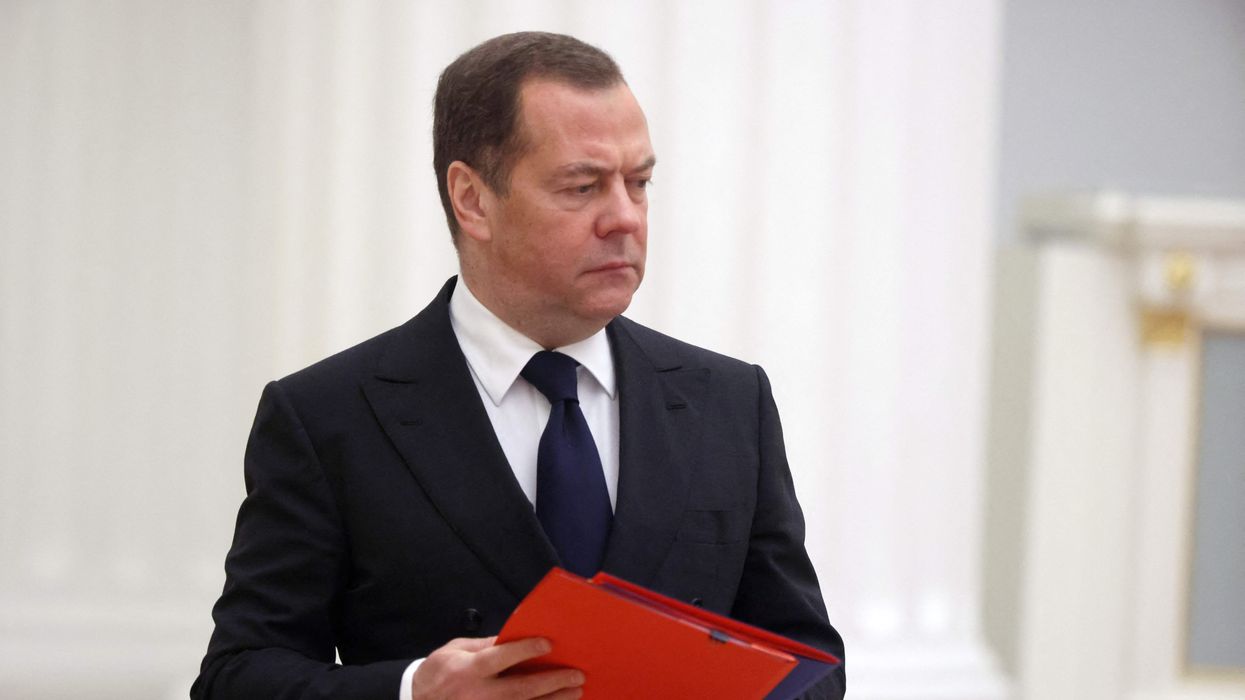 "Russia's attempt to cover for its illegal behavior by threatening nuclear war must be condemned," said one peace group. "We can't respond to the use of nuclear weapons, we need to eliminate them now."
Former Russian President Dmitry Medvedev, an ally of current Kremlin leader Vladimir Putin, warned the North Atlantic Treaty Organization on Thursday that a Russian loss in Ukraine could lead to nuclear war.
"The defeat of a nuclear power in a conventional war may trigger a nuclear war," Medvedev, deputy chairman of Russia's security council, said in a post on the Telegram messaging app. "Nuclear powers have never lost major conflicts on which their fate depends."
In response, the International Campaign to Abolish Nuclear Weapons (ICAN) tweeted, "Nuclear threats are unacceptable and banned" under the United Nations Treaty on the Prohibition of Nuclear Weapons. Russia, the United States, China, France, and the United Kingdom—home to more than 12,000 nuclear warheads combined—have expressed opposition to the treaty, which entered into force in January 2021 when it was ratified by 50 governments.
Despite issuing a joint statement last January—prior to Russia's invasion of Ukraine—affirming that "nuclear war cannot be won and must never be fought" and reaffirming that they plan to adhere to non-proliferation, disarmament, and arms control agreements and pledges, the five permanent members of the U.N. Security Council continue to enlarge or modernize their nuclear arsenals. For the first time since the 1980s, the global nuclear stockpile, 90% of which is controlled by Moscow and Washington, is projected to grow in the coming years, and the risk of weapons capable of annihilating life on Earth being used is rising.
"Russia's attempt to cover for its illegal behavior by threatening nuclear war must be condemned," ICAN added. "We can't respond to the use of nuclear weapons, we need to eliminate them now."
This is not the first time that Russian officials have threatened to use nuclear weapons since attacking Ukraine last February. Medvedev, who served as president from 2008 to 2012, "has repeatedly raised the threat of a nuclear apocalypse," Reuters reported Thursday, "but his admission now of the possibility of Russia's defeat indicates the level of Moscow's concern over increased Western weapons deliveries to Ukraine."
According to the news outlet, "Medvedev said NATO and other defense leaders, due to meet at Ramstein Air Base in Germany on Friday to talk about strategy and support for the West's attempt to defeat Russia in Ukraine, should think about the risks of their policy."
When asked if Medvedev's statement reflected an attempt to escalate the war, Kremlin spokesman Dmitry Peskov said: "No, it absolutely does not mean that."
Peskov argued that Medvedev's remarks follow Russia's nuclear doctrine, which permits a nuclear strike after "aggression against the Russian Federation with conventional weapons when the very existence of the state is threatened."
As Reuters noted, Putin has portrayed Russia's so-called "special military operation" in Ukraine as "an existential battle with an aggressive and arrogant West, and has said that Russia will use all available means to protect itself and its people."
In October, U.S. President Joe Biden warned that Russia's assault on Ukraine has brought the world closer to "Armageddon" than at any point since the Cuban Missile Crisis. Just days later, however, his administration released a Nuclear Posture Review that nonproliferation advocates said increases the likelihood of catastrophe, in part because it leaves intact the option of a nuclear first strike. The U.S. remains the only country to have used nuclear weapons in war, decimating the Japanese cities of Hiroshima and Nagasaki with atomic bombs in August 1945.
On Thursday, Max Abrahms, associate professor of political science at Northeastern University, rebuked NATO for ignoring Moscow's warnings against further arming Ukraine.
Instead of heeding those calls, Abrahms noted, Western elites are "saying the opposite—that only by sending more and more weapons into Ukraine can World War III be averted because Putin is just like Hitler and appeasement begets Russian escalation."
\u201cThe establishment is ignoring these warnings and saying the opposite \u2014 that only by sending more and more weapons into Ukraine can World War 3 be averted because Putin is just like Hitler and appeasement begets Russian escalation. We live in stupid times. https://t.co/M8CZjU3cAT\u201d

— Max Abrahms (@Max Abrahms) 1674138497
Experts have long sounded the alarm about the ongoing war in Europe, saying that it could spiral into a direct conflict between Moscow and NATO, both of which are teeming with nuclear weapons. Nevertheless, the U.S.-led military alliance has continued to prioritize weapons shipments over diplomacy.
Abrahms' criticism comes as the White House is expected to announce Friday that the U.S. will provide Ukraine with another huge military package consisting of artillery, ammunition, and dozens of Bradley and Stryker armored vehicles. According toPolitico, the $2.5 billion package excludes the U.S. Army's 60-ton M1 Abrams tanks due to maintenance and logistical issues, not because sending them would intensify the war. Congress has so far authorized more than $23 billion in military aid to Ukraine.
U.S. Secretary of Defense Lloyd Austin admitted last April that the U.S. wants "to see Russia weakened," suggesting that Washington is willing to prolong the war in Ukraine as long as it helps destabilize Moscow.
Peace advocates, by contrast, have consistently called for the U.S. to help negotiate a swift diplomatic resolution to the deadly conflict before it descends into a global nuclear cataclysm.
News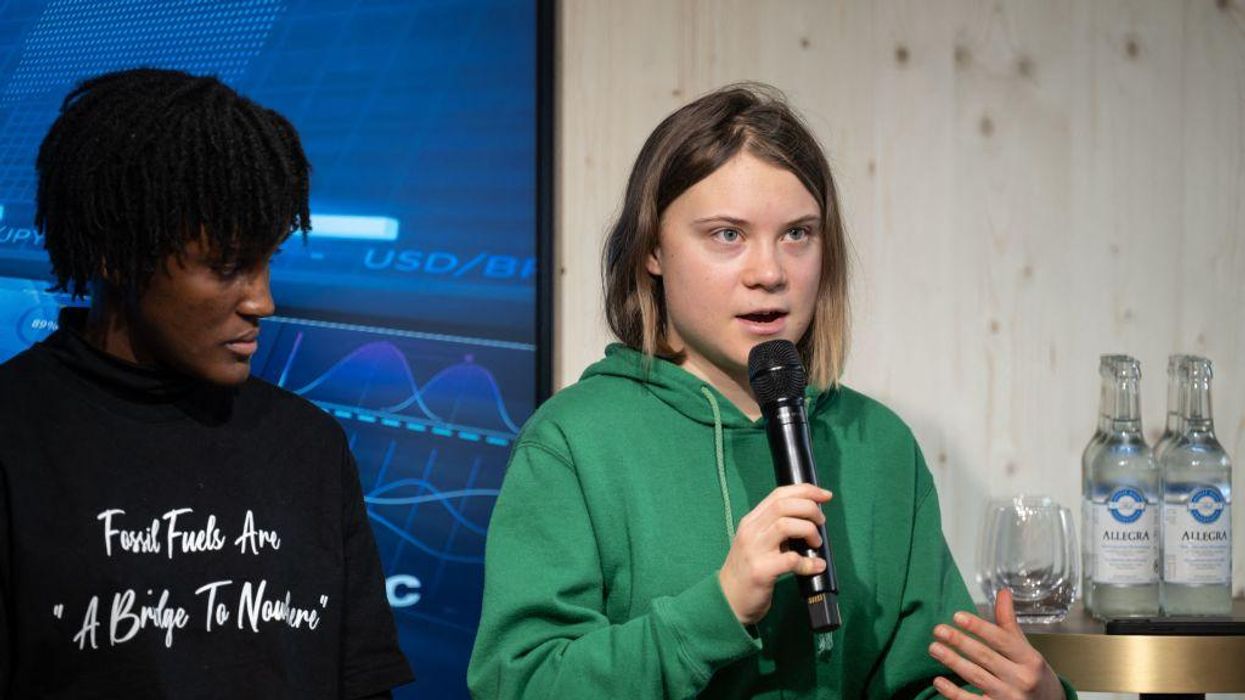 "As long as they can get away with it, they will continue to invest in fossil fuels," the Swedish climate activist said. "We need to build and create a critical mass of people who demand change, who demand justice."
Swedish climate campaigner Greta Thunberg took aim at those profiting off of the climate emergency Thursday on the sidelines of the World Economic Forum's annual summit in Davos, Switzerland.
The Fridays for Future leader has previously attracted global attention for delivering impassioned speeches at earlier summits, urging the Davos elite to "act as if you loved your children above all else" and calling on policymakers to stop "basing your 'pledges' on the cheating tactics that got us into this mess in the first place" and start to "implement annual binding carbon budgets."
Early into a panel discussion Thursday with fellow climate activists and an international energy expert, Thunberg said that "we are right now in Davos, where basically the people are who are mostly fueling the destruction of the planet, the people who are at the very core of the climate crisis, the people who are investing in fossil fuels... somehow these are the people that we seem to rely on solving our problems when they have proven time and time again that they are not prioritizing that."
"The changes that we need are not very likely to come from the inside, rather I believe they will come from the bottom up."

"They are prioritizing self greed, corporate greed, and short-term economic profits above people and above planet," she charged. "We seem to be listening to them rather than the people who are actually affected by the climate crisis, the people who are living on the frontlines, and that kind of tells us the situation, how absurd this is."
"The people who we really should be listening to are not here," she said of the yearly meeting that brings people from around the world to the Swiss resort town. "Instead, we are bombarded with messages from people who are basically the people who are causing this crisis."

After the moderator asked Thunberg—who was detained at a protest against coal mining in Germany earlier this week—why she is talking "outside" the summit rather than with high-profile figures "inside" as she has before, she said that "there are already activists doing that, and I think that if there should be activists inside speaking to these people, it should be those on the frontlines and not privileged people like me who are not experiencing the firsthand consequences of the climate crisis."
"I think that right now, the changes that we need are not very likely to come from the inside, rather I believe they will come from the bottom up," the 20-year-old added. "Without massive public pressure from the outside—at least, in my experience—these people are going to go as far as they possibly can."
"As long as they can get away with it, they will continue to invest in fossil fuels, they will continue to throw people under the bus for their own gain," she stressed. "We need to build and create a critical mass of people who demand change, who demand justice."
DAVOS LIVE: Greta Thunberg takes part in a WEF event with IEA's Fatih Birolwww.youtube.com
Thunberg—who twice has been nominated for the Nobel Peace Prize for climate activism that has included global school strikes—said that "we know that the changes we are advocating for are not going to happen overnight, and that is why we have to stay strong during a longer period of time" and grow the movement of people demanding an end to the fossil fuel era.
"The people standing up and raising their voices against all that is happening—that's the hope right now. The hope comes from the people," Thunberg concluded—a sentiment echoed by the other young climate activists on the panel, Vanessa Nakate of Uganda, Luisa Neubauer of Germany, and Helena Gualinga of an Indigenous community in Ecuador. They were joined by Fatih Birol, head of the International Energy Agency, which has also highlighted the need to keep fossil fuels in the ground.
Thunberg, Nakate, Neubauer, and Gualinga are also spearheading a "cease-and-desist" letter demanding that fossil fuel CEOs attending the summit in Davos "immediately stop opening any new oil, gas, or coal extraction sites, and stop blocking the clean energy transition we all so urgently need." As of press time, it had been signed by over 921,000 people.
The activists aren't the only ones taking aim at the fossil fuel industry and their corporate and political allies in Davos this week. As Common Dreamsreported, United Nations Secretary-General António Guterres also did so in a speech Wednesday.
"This insanity belongs in science fiction, yet we know the ecosystem meltdown is cold, hard scientific fact," he said of continuing to burn fossil fuels despite the catastrophic consequences. "We must act together to close the emissions gap. To phase out coal and supercharge the renewable revolution. To end the addiction to fossil fuels. And to stop our self-defeating war on nature."
News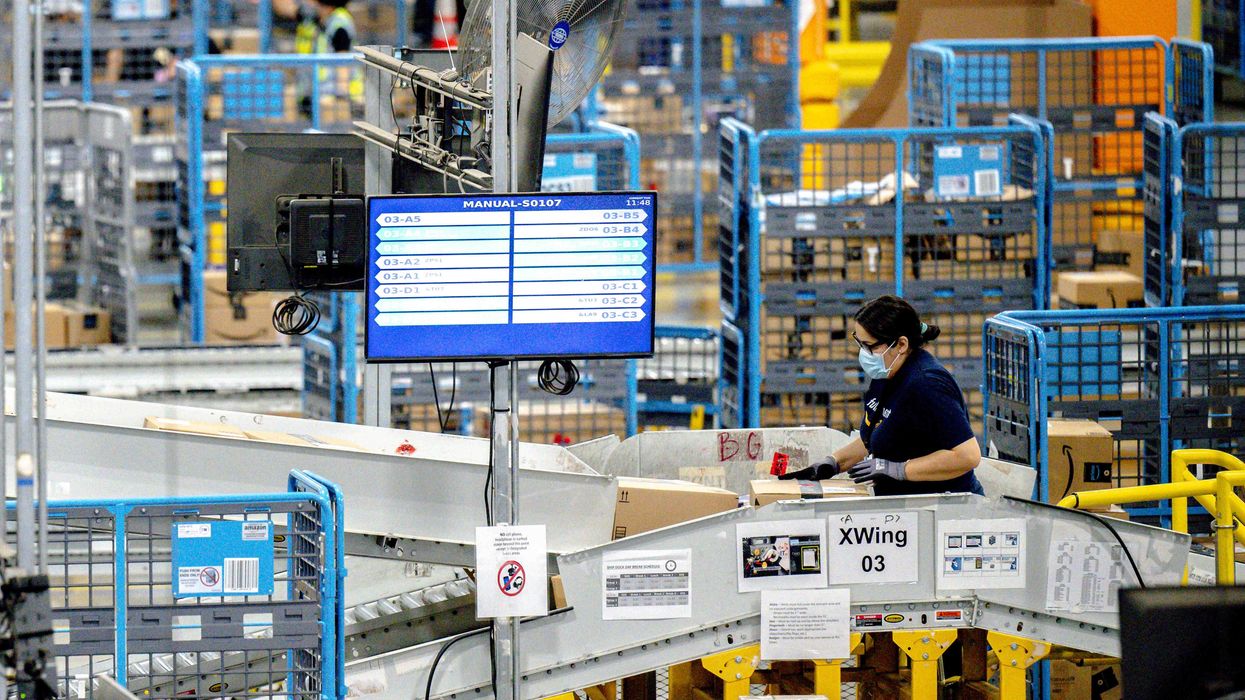 For serious injuries linked to the company's insistence that employees maintain a relentless pace of work, Amazon was fined $60,000—the amount it made "every four seconds in 2022."
A paltry $60,000 fine for failing to keep employees safe at one of the world's richest companies offered the latest evidence, according to one critic, that the system ostensibly meant to protect workers "is so broken."
That was the assessment of Paris Marx, host of the podcast "Tech Won't Save Us," after the Occupational Safety and Health Administration (OSHA) announced Wednesday it had issued a citation to Amazon for worker safety violations at three of its warehouses in Deltona, Florida; Waukegan, Illinois; and New Windsor, New York.
As part of an investigation that is still ongoing, OSHA found that Amazon warehouse employees experience "high rates of musculoskeletal disorders" and are at high risk for lower back injuries due to frequently being required to lift heavy packages for long hours.
A log of injuries sustained by workers at the warehouse in Waukegan showed one employee suffered a foot fracture while handling a 55-pound package, another person's face was "crushed/smashed" by a 61-pound piece of furniture, and another worker sprained their lower leg while handling a 148-pound item.
\u201cNEW: Dept of Labor is preparing to fine Amazon $60K for workplace safety hazards. \n\nRecent injuries at a warehouse in Waukegan, IL include:\n-a 61 lb piece of furniture smashing a worker's face\n-a 90 lb TV spraining a shoulder\n-a bed cutting a worker's nose\u201d

— Lauren Kaori Gurley (@Lauren Kaori Gurley) 1674060652
While many warehouse workers at a variety of companies lift heavy objects during their workdays, Amazon has been denounced by workers and labor rights groups for requiring employees to maintain a grueling pace in order to meet quotas and ensure deliveries are made rapidly.
As the Strategic Organizing Center (SOC) said in its report Primed for Pain: Amazon's Epidemic of Workplace Injuries in 2021, "the company's obsession with speed has come at a huge cost for Amazon's workforce," with workers suffering serious injuries at a rate 80% higher than warehouse employees at other companies.

"Each of these inspections found work processes that were designed for speed but not safety, and they resulted in serious worker injuries," said Doug Parker, assistant secretary for occupational safety and health at the U.S. Department of Labor.
Despite OSHA's findings, noted Mother Jones, the agency fined the e-commerce giant "roughly 0.000013% of its reported $469,822,000,000 2021 revenue," or as progressive journalist Timothy Burke put it, the amount the company made every four seconds last year.
\u201cAmazon made $60,000 every four seconds in 2022.\u201d

— Timothy Burke (@Timothy Burke) 1674059859
Amazon said Wednesday it plans to appeal OSHA's citation and appeared to reject the agency's findings, which represent the first time the Labor Department has accused a employer of maintaining an excessive work pace.

"The government's allegations don't reflect the reality of safety at our sites," Kelly Nantel, a spokesperson for Amazon, toldWired. "The vast majority of our employees tell us they feel our workplace is safe."
Eric Frumin, health and safety director at SOC, called on Amazon "to drop its relentless resistance to OSHA's orders to fix these hazards."
"Today's OSHA citations are the latest evidence that Amazon has company-wide, corporate-level policies and practices that create hazardous workplaces, and may result in medical mistreatment or denial of treatment for seriously injured workers," said Frumin. "Amazon treats its workers from the warehouse to the delivery route as disposable in its relentless drive for profit."
OSHA's investigation into the company is continuing at warehouses in Aurora, Colorado; Nampa, Idaho; and Castleton, New York.

News
SUPPORT OUR WORK.
We are independent, non-profit, advertising-free and 100%
reader supported.