Our work is licensed under Creative Commons (CC BY-NC-ND 3.0). Feel free to republish and share widely.
According to data from the National Oceanic and Atmospheric Administration (NOAA), 2018 is on pace to be the fourth hottest year on record. Only three other years have been hotter: 2015, 2016 and 2017.
"The impacts of climate change are no longer subtle," Michael Mann, a climate scientist and director of the Earth System Science Center at Penn State University, told CNN.
"We are seeing them play out in real time in the form of unprecedented heat waves, floods, droughts and wildfires. And we've seen them all this summer," he said.
Even more than extreme weather, climate change is best exemplified by the consistent rise in temperatures year after year.
New NOAA data released Friday shows:
NOAA shows that the first half of 2018 was characterized by warmer to much-warmer-than-average conditions across the Earth's land and ocean surfaces. Record warmth was present across portions of the global oceans as well as parts of the Mediterranean Sea and surrounding areas. New Zealand and small areas across North America, Asia and Australia also had record warm year-to-date temperatures. Cooler-than-average conditions were limited to the eastern and central tropical Pacific Ocean, central tropical Indian Ocean, the North Atlantic Ocean, and parts of western Russia and eastern Canada. No land or ocean areas had record cold January-June temperatures.
Averaged as a whole, the combined land and ocean surface temperature for the globe during January-June 2018 was 0.77degC (1.39degF) above the 20th century average and the fourth highest since global records began in 1880. The global land-only temperature was the fifth highest on record at +1.19degC (+2.14degF). The global ocean-only temperature of 0.60degC (1.08degF) above average was also the fifth highest on record.
Five of six continents had a January-June temperature that ranked among the ten warmest such period on record. Europe, Africa, and Oceania had a January-June temperature that ranked among the five highest since continental records began in 1910.
Climate scientists sounded alarms this week as reports circulated of extreme weather and record-breaking high temperatures all over the globe, with dozens of deaths and thousands of hospitalizations reported in some countries--while one journalist with a major platform on corporate cable news admitted the news media's failure to give serious attention to the link between the climate crisis and such events.
"There is no doubt that the prolonged extreme temperatures and floods we are witnessing around the world right now are a result of climate change," said Caroline Rance, climate campaigner for Friends of the Earth Scotland. "Temperature records are being broken across the U.K. and globally, exactly as climate science has long warned, and with devastating consequences."
Extreme global weather is 'the face of climate change' says leading scientist https://t.co/RYqXjut3S2 @dpcarrington with @michaelemann

-- Matthew Rimmer (@DrRimmer) July 27, 2018
\u201c"This Summer\u2019s Heat Waves Could Be the Strongest Climate Signal Yet" by Bob Berwyn (@BBerwyn) of @InsideClimate News: https://t.co/jF2sbxkYgU\u201d

— Prof Michael E. Mann (@Prof Michael E. Mann) 1532789959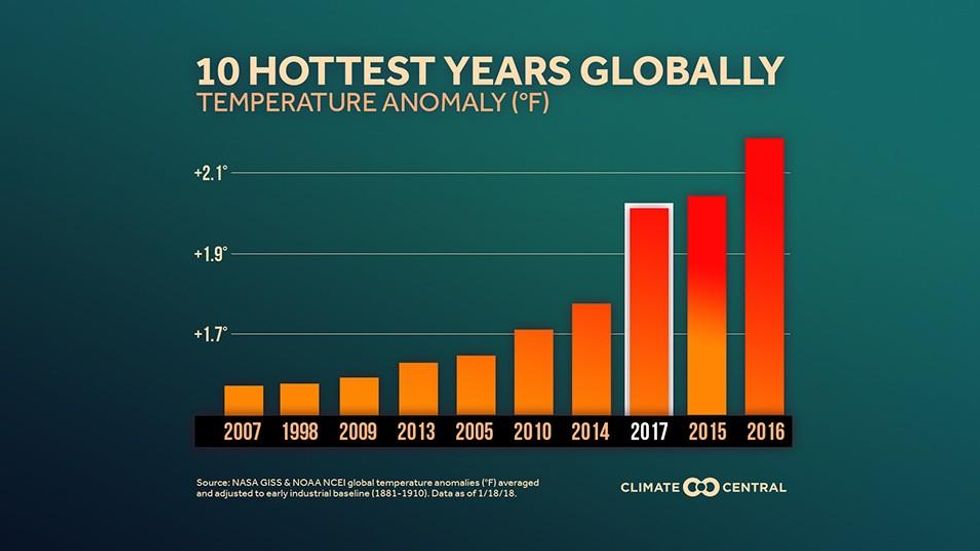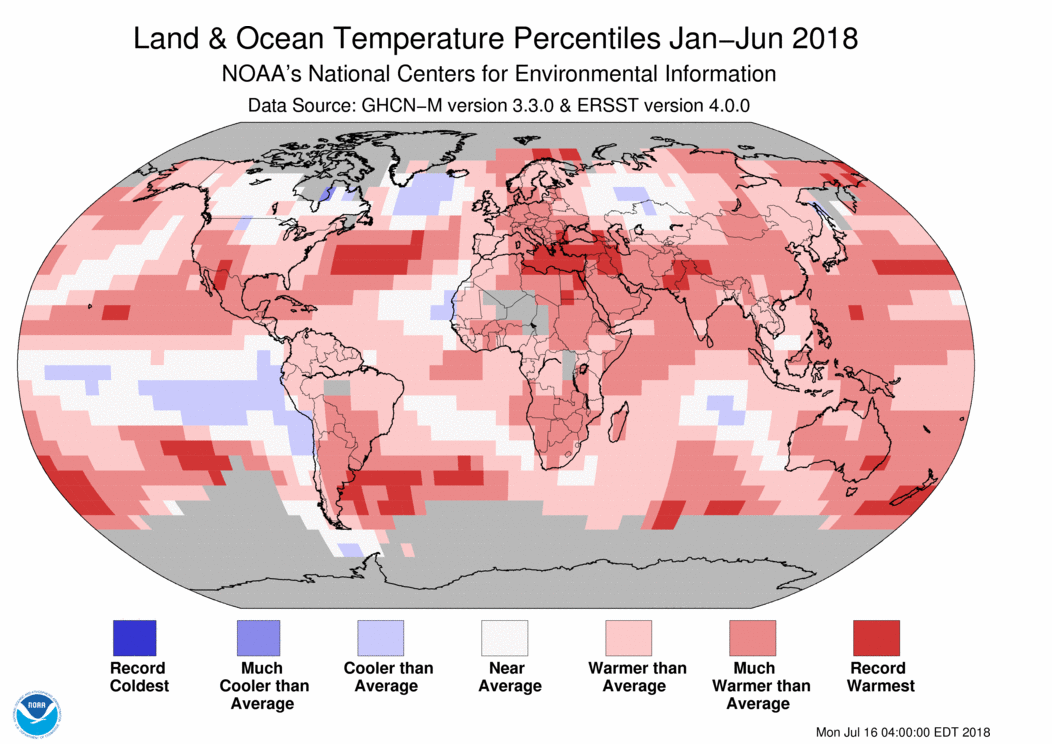 We've had enough. The 1% own and operate the corporate media. They are doing everything they can to defend the status quo, squash dissent and protect the wealthy and the powerful. The Common Dreams media model is different. We cover the news that matters to the 99%. Our mission? To inform. To inspire. To ignite change for the common good. How? Nonprofit. Independent. Reader-supported. Free to read. Free to republish. Free to share. With no advertising. No paywalls. No selling of your data. Thousands of small donations fund our newsroom and allow us to continue publishing. Can you chip in? We can't do it without you. Thank you.