Our work is licensed under Creative Commons (CC BY-NC-ND 3.0). Feel free to republish and share widely.
Negotiators walked away frustrated and empty handed just thirty minutes into the final day of the second round of peace talks between the Assad regime and the Syrian opposition on Saturday.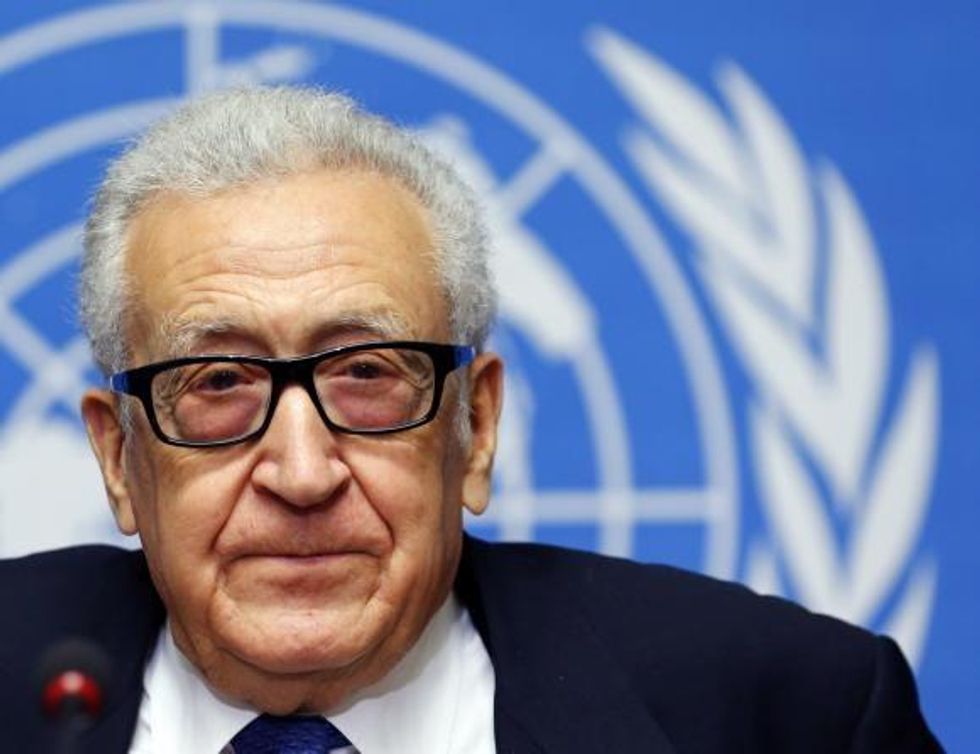 The UN-Arab League mediator of the talks, Lakhdar Brahimi, issued an apology to the Syrian people after the negotiators parted ways once again.
"I am very very sorry and I apologize to the Syrian people that their hopes which were very very high here, that something will happen here," said Brahimi.
"I think that the little that has been achieved in Homs gave them even more hope that maybe this is the beginning of coming out of this horrible crisis they are in."
As the New York Timesreports, the meeting's sponsors, U.S. and Russia, have appeared to move "further apart on the goals of the talks and how to press the two sides to engage in substantive negotiations."
Saturday's talks were "as laborious as all the meetings we have had, but we agreed on an agenda for the next round when it does take place," Brahimi added.
A date has not yet been set for the next round.
______________________
We've had enough. The 1% own and operate the corporate media. They are doing everything they can to defend the status quo, squash dissent and protect the wealthy and the powerful. The Common Dreams media model is different. We cover the news that matters to the 99%. Our mission? To inform. To inspire. To ignite change for the common good. How? Nonprofit. Independent. Reader-supported. Free to read. Free to republish. Free to share. With no advertising. No paywalls. No selling of your data. Thousands of small donations fund our newsroom and allow us to continue publishing. Can you chip in? We can't do it without you. Thank you.