Our work is licensed under Creative Commons (CC BY-NC-ND 3.0). Feel free to republish and share widely.
Jon Queally
Jon Queally is managing editor of Common Dreams.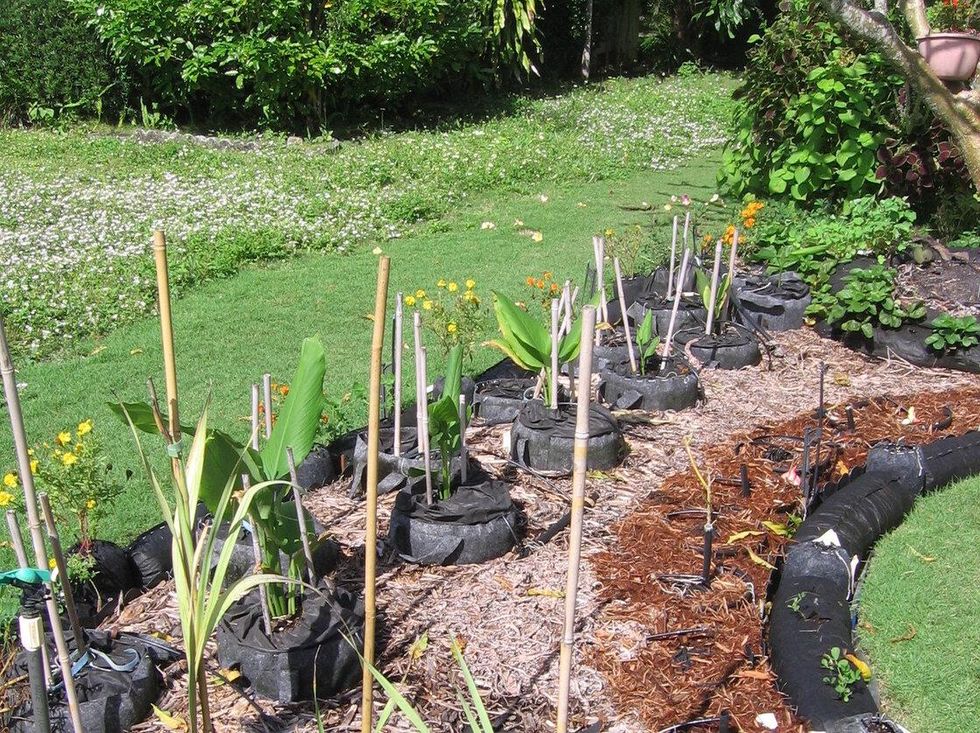 It happened in Quebec, we watched it play out in Orlando, and now in the town of Miami Shores, Florida a retired architect named Hermine Ricketts and her husband Tom are fighting city officials who said they couldn't grow vegetables in their own front yard.
As she explained to NPR in a radio segment that aired Monday, Ricketts planted her vegetables in the front yard because it faces south--"that's where the sun is." But now, even though she gardens "for the food and for the peace it brings her," city officials told her she had to uproot the veggies and remove the garden.
As Greg Allen reported for All Things Considered:
There are lots of things planted in Ricketts' front yard: a pomegranate tree, a blueberry bush, papaya, strawberries, pineapples, flowers and green plants.

But noticeably absent is anything considered by Miami Shores to be a vegetable. That's because earlier this year, after tending her garden for 17 years with nothing from the neighbors but compliments, Ricketts was ordered to dig up her veggies.

She says she was surprised several months ago when a zoning inspector stopped by.

"He told me I was not allowed to have vegetables in the front yard," she says.
Though Hermine and Tom fought the order all the way to the town's zoning board, the board chairman refused the appeal and Ricketts ultimately complied by removing the offending plants in her front yard.
The battle, however, was not over as the couple tapped the national advocacy group Institute for Justice who agreed to take on the case.
And Ari Bargill, a lawyer now representing Ricketts as she contests the city rules, told NPR that the ban against front yard vegetable gardening is an affront to other guaranteed property rights.
As he explained to NPR, Miami Shores must have a very good reason to restrict what individuals can do in their own yard, "and that is not the case with a ban on vegetables."
"You can plant fruit, you can have flowers, you can adorn your property with pink flamingos," Bargill said, "-- but you cannot have vegetables. That is almost the definition of irrationality."
As the Miami Herald previously reported, the suit filed by Hermine and Tom against the city is not about financial gain. "The couple are not seeking money; they're suing for $1," the paper reported last month. "They just want to be able to restore their vegetable garden in their front yard."
________________________________________
We've had enough. The 1% own and operate the corporate media. They are doing everything they can to defend the status quo, squash dissent and protect the wealthy and the powerful. The Common Dreams media model is different. We cover the news that matters to the 99%. Our mission? To inform. To inspire. To ignite change for the common good. How? Nonprofit. Independent. Reader-supported. Free to read. Free to republish. Free to share. With no advertising. No paywalls. No selling of your data. Thousands of small donations fund our newsroom and allow us to continue publishing. Can you chip in? We can't do it without you. Thank you.