Jon Walker
Jon Walker is political writer who has written for FireDogLake, Vice, The Intercept, @TheProspect and The Week. He is an expert on health care policy and the politics of health care reform.
While in Texas selling his health care law President Obama highlighted that it is really easy to just expand public insurance to cover the uninsured. From Obama: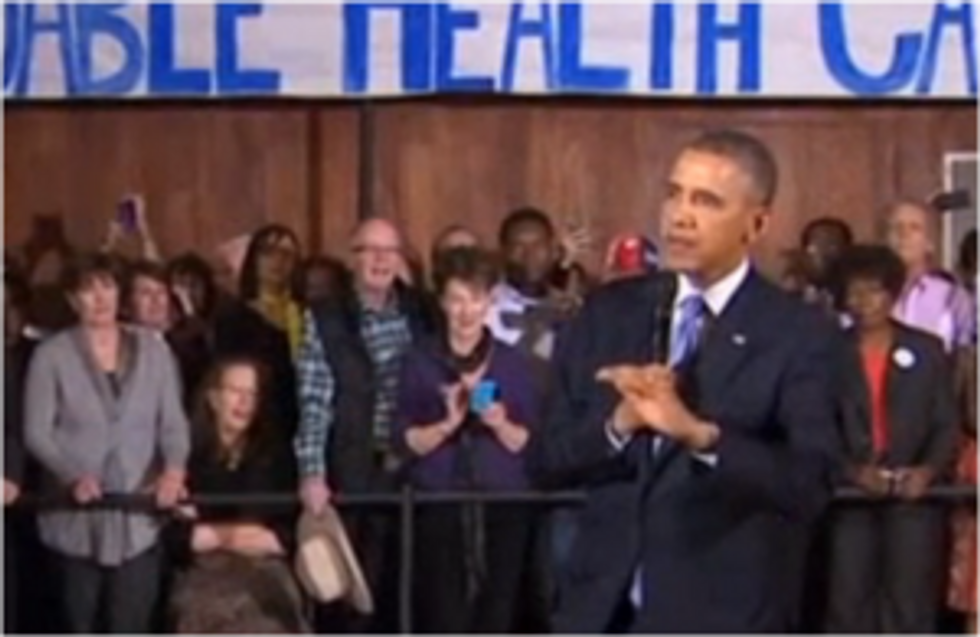 Here in just the Dallas area, 133,000 people who don't currently have health insurance would immediately get health insurance without even having to go through the website if the state of Texas decided to do it. There's over $500 million just for this county that would come in to help families get health insurance -- has nothing to do with the website -- if the state of Texas made this decision. And your neighboring states have made that decision because they look at it and they say, this is a no-brainer, why would not -- why would we not want to take advantage of this.

So the state of Arkansas has already reduced its number of uninsured by 14 percent -- already, just in the first month -- by signing people up for expanded Medicaid -- 14 percent. State of Oregon -- 10 percent reduction in the number of uninsured already, in the first month, right away, folks are signed up, just because the Governor and the legislature there made the right decision. [...]

So one of the things that sometimes gets me a little frustrated, although I understand it because I'm in politics, is folks who are complaining about how the website is not working, and why isn't Obama fixing this, and all these people are uninsured, and yet they're leaving a million people right now without health insurance that they could immediately fix. There's not a lot of logic to that.
This is very true, but I wish Obama would simply take these statements to their logical conclusion. Instead of wasting millions on a website to "help" force individual to buy overpriced private insurance, we could have just immediately given all the uninsured public insurance by fully expanding Medicare or Medicaid.
We've had enough. The 1% own and operate the corporate media. They are doing everything they can to defend the status quo, squash dissent and protect the wealthy and the powerful. The Common Dreams media model is different. We cover the news that matters to the 99%. Our mission? To inform. To inspire. To ignite change for the common good. How? Nonprofit. Independent. Reader-supported. Free to read. Free to republish. Free to share. With no advertising. No paywalls. No selling of your data. Thousands of small donations fund our newsroom and allow us to continue publishing. Can you chip in? We can't do it without you. Thank you.