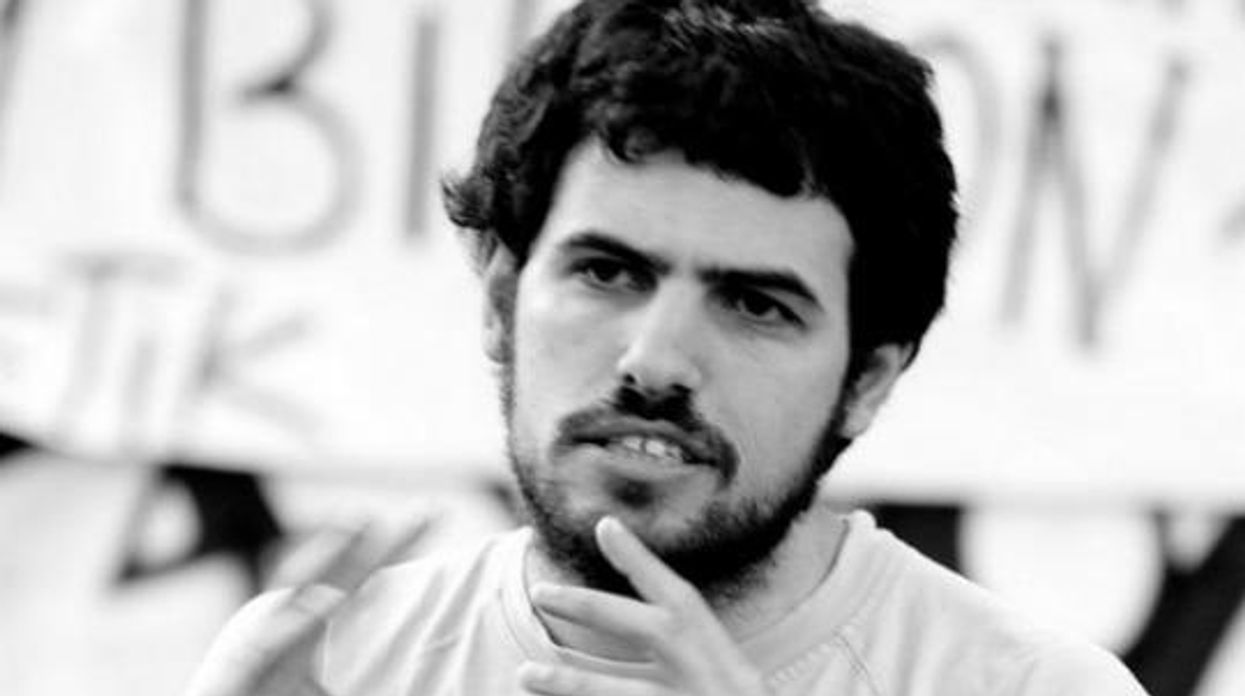 In recent interviews from the lam, Enric Duran predicts 'transformation of the state and capitalism as we know it today'
Though living on the lam after swindling almost half a million euros from banks across Spain, Enric Duran--the notorious "Robin Hood of Spain"--said he is still dedicated to fighting capitalism.
In an exclusive Skype interview from an undisclosed location, the anti-capitalist activist from Catalan told the Guardian that he was "proud" of his action, saying that the money that he farmed out to social causes working against capitalism "generated a movement."
Between 2006 and 2008, Duran took out 68 commercial and personal loans amounting to EUR492,000 (or roughly $678,00) from 39 banks in Spain. Never intending to repay the loans, Duran instead used the money to help fund those speaking out against capitalism. According to the Guardian, Duran's protest "pushed the anti-capitalist movement into the light, just as many Spaniards were seeking alternatives to a system that had wreaked havoc on their lives."
"I saw that on one side, these social movements were building alternatives but that they lacked resources and communication capacities," Duran said. "Meanwhile, our reliance on perpetual growth was creating a system that created money out of nothing."
The money Duran gave, he said, "generated a movement" by allowing those fighting against capitalism "to push forward with the construction of alternatives" and "build a powerful network that groups together these initiatives."
After being arrested in 2009 on charges brought against him by six of the lenders, Duran spent two months in prison before posting the EUR50,000 bail. In February 2013, Duran opted to flee Spain rather than stand trial and has been living and operating from underground.
In another recent interview with Shareable, Duran discussed his famous act of disobedience and how that fueled his current activism, most notably the founding of the Catalan Integral Cooperative (CIC)--which describes itself as a "transitional initiative for social transformation from below, through self-management, self-organization, and networking"--in May 2010.
"We understand that the current political system--what they call democracy but which is actually dominated by small political and economic oligarchies--is antiquated," Duran told Shareable founder Neal Gorenflo in March.
"Currently, the capitalist system produces market conditions that help create ever greater inequalities," he continued, "providing competitive advantages which favor the big players over the small, effectively preventing the latter from staying in the game and trading freely. The market, in the context of the state and capitalism, has become an excuse to promote and extend inequality."
Looking forward, Duran added, "I'm convinced that we will live through a transformation of the state and capitalism as we know it today, consolidating other ways of being in society and establishing more supportive and cooperative economic relationships."
A documentary, entitled "Come back. A story which we wrote together," released online last month, documents the activists and movements Duran supported with the bank loans.
News