BP to Cut Oil and Gas Production by 40% by 2030
The UK's biggest oil company will slash oil and gas production and invest in renewable energy
LONDON
In response to BP's net zero announcement that it will cut oil and gas production by 40% by 2030, Mel Evans, senior climate campaigner for Greenpeace UK, said:
"BP has woken up to the immediate need to cut carbon emissions this decade. Slashing oil and gas production and investing in renewable energy is what Shell and the rest of the oil industry needs to do for the world to stand a chance of meeting our global climate targets. BP must go further, and needs to account for or ditch its share in Russian oil company, Rosneft. But this is a necessary and encouraging start."
Full Greenpeace response to BP's announcement
John Sauven, executive director, Greenpeace UK
Since taking over as chief executive in February, Bernard Looney has been promising a bold new climate strategy for BP, to come in mid September.
When Mr Looney started, the oil industry had already been living on borrowed time, because the climate crisis would require a dramatic shift from climate wrecking fossil fuels to clean renewable energy. In February this year BP, along with many other companies, had made vague commitments to reach net zero carbon emissions by 2050. This would be too late to tackle the climate emergency when the real objective has to be alignment with the Paris Agreement, to keep global warming within 1.5degC.
We all know what happened next - the pandemic hit, and a knock-on effect was that oil demand plummeted as the world stopped flying and driving under lockdown conditions. COVID-19 left oil companies with no choice but to catch up with our climate emergency.
Today - more than a month earlier than expected - BP has announced plans to slash oil and gas production by 2030 and to invest around a third of its capital expenditure in renewable energy. For environmental campaigners, it's simultaneously as if Christmas has come early, while at the same time - decades too late.
So what does BP's new announcement mean? The good news is that BP will actually produce less oil and gas, and they're making that change this decade. That is vital. Up to this point, many companies, from fossil fuel majors to the aviation industry have focused on offsetting - which all too often is not even damage limitation.
We should note though, that BP is still backing hydrogen made from methane, a fossil fuel, instead of the greener option of making it from water and renewable power. It is putting faith in carbon capture and storage, as other companies are doing, which is at best optimistic because this technology is not zero emissions, is not proven, and does not exist anywhere near the scale that's required. Its investment in biofuels should be scrapped because so far these have boosted palm oil use and hence deforestation, in particular in Indonesia.
But an oil company pledging to make less oil is exactly what we urgently need. All eyes will now be on Shell - and the rest of the oil industry - to play catch-up, and to do it quickly.
The big Russian elephant in the room is Rosneft. BP has a 20% stake in Russia's national oil company, and Putin will not be announcing a climate plan anytime soon. This stake makes up a huge chunk of BP's oil and gas production, so to achieve anything near what our climate needs BP will need to ditch its Rosneft stake - something that could dent shareholder dividends significantly.
All in all this is a credible and encouraging start from BP. The UK government must now urgently create a landscape where companies are incentivised to stop extracting and selling fossil fuels, and workers across the oil and gas industry are supported to build on their skills and transition into secure and sustainable green jobs. The most obvious starting point to reduce oil consumption is to bring forward the phase-out of new petrol, diesel and hybrid cars and vans to 2030.
BP has woken up to the fact that the next decade will be crucial to survival. For other oil companies like Shell this should be a rude awakening.

LATEST NEWS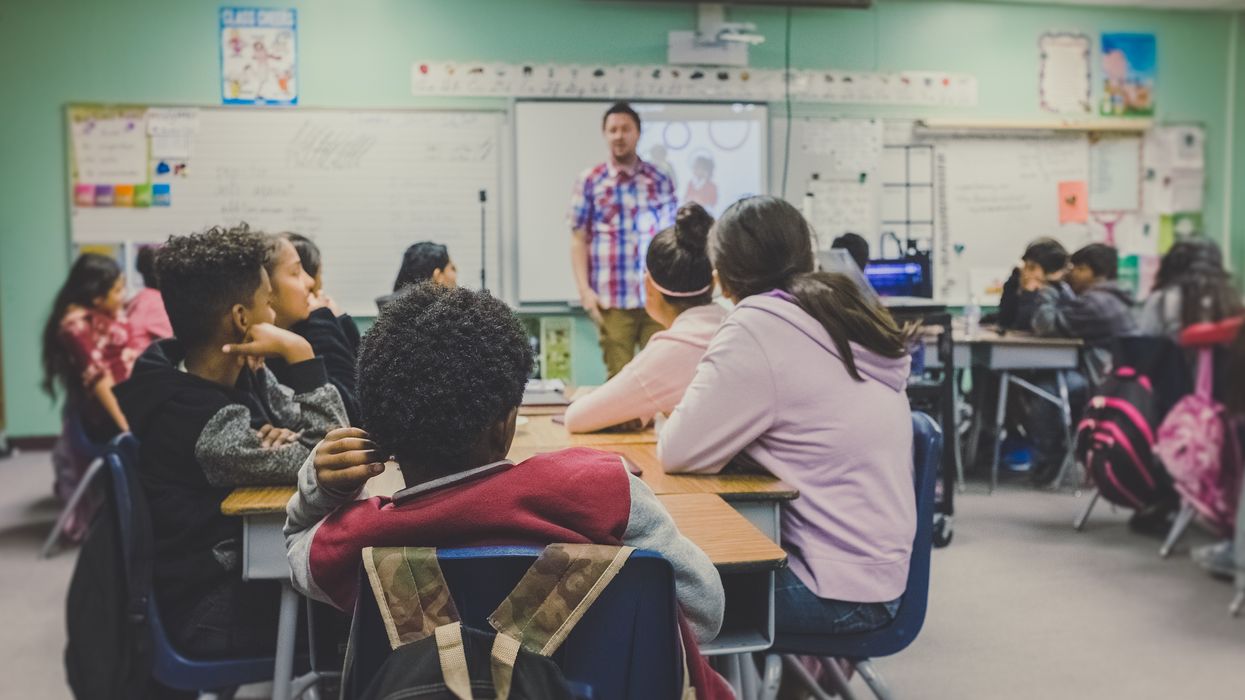 "A.B. 800 empowers young people with the information and tools they need to understand their rights as workers," said Lorena Gonzalez Fletcher of the California Labor Federation.
While Republican-controlled state legislatures have rolled back child labor protections this year, Democratic lawmakers and rights advocates in California on Monday celebrated Gov. Gavin Newsom's signing of a first-of-its-kind law that they say will make young people less vulnerable to workplace abuses by teaching them about labor protections.
Assemblymember Liz Ortega (D-20) told the Contra Costa News that Assembly Bill 800 is aimed at "giving kids the tools to stand up for themselves" as Republican lawmakers attack unions as well as making it easier for companies to employ children as young as 14 to work in industrial facilities.
"I am so proud to announce the passage of this first-of-its-kind law requiring schools to teach our kids about their workplace rights," said Ortega. "We are seeing headlines about children abused at workplaces across the country―wage theft, violations of labor law, and even serious life-changing injuries."
Under A.B. 800, all public high schools in California will hold "Workplace Readiness Week" as part of their curriculum.

Students will gain a "strong understanding of their rights as workers, as well as their explicit rights as employed minors" and learn about their right to join or organize a union in their workplace.
The law intends "to equip pupils with this knowledge to protect them from retaliation and discrimination, to ensure that these young workers receive all wages and benefits to which they are entitled, to empower them to refuse unsafe work when necessary, and to prepare them to assert their labor rights whenever these rights are threatened," according to the bill text.
Newsom announced the bill's signing on Saturday.
The California Labor Federation, which helped develop the legislation, noted that the law was approved shortly after a federal court ordered the owners of 14 Subway franchise stores in the San Francisco Bay Area to pay employees nearly $1 million in back pay and damages.
An investigation found that the owners assigned minors to work hours that are illegal under California law and required children as young as 14 to operate dangerous equipment, as well as illegally keeping tips instead of distributing them among workers and failing to pay employees regularly.
Such reports are "why we worked on A.B. 800," said the federation.

"Too often, young workers face wage theft, unsafe conditions, sexual harassment, or other abuses at work," Lorena Gonzalez Fletcher, chief officer of the California Labor Federation, told the Contra Costa News. "By requiring that high school students be taught their rights as employees, A.B. 800 empowers young people with the information and tools they need to understand their rights as workers and protects them against workplace abuses."
Republicans in a number of states and in Congress have claimed to want to prioritize "workforce development"—making education about workplace rights "a commonsense no-brainer," according to the operator of the Daily Union Election account on X, the platform formerly known as Twitter.
In 2021, 109 workers aged 19 or younger died from work-related injuries in the United States, and more than 33,000 teenagers were hospitalized for serious injuries sustained at work.
In July, a 16-year-old boy from Guatemala named Duvan Pérez died from injuries he got while cleaning equipment at a poultry plant in Hattiesburg, Mississippi. Under the federal Fair Labor Standards Act, employers are barred from hiring anyone under the age of 18 to work in slaughtering, meat processing, or packing facilities, with limited exceptions. The law bans workers from operating or cleaning meat processing equipment.
Minors are disproportionately employed in sectors that account for nearly half of all wage theft claims, which totaled more than $338 million in stolen wages in 2021, and in industries where sexual harassment, discrimination, and abuse from clientele or management is reported at h
News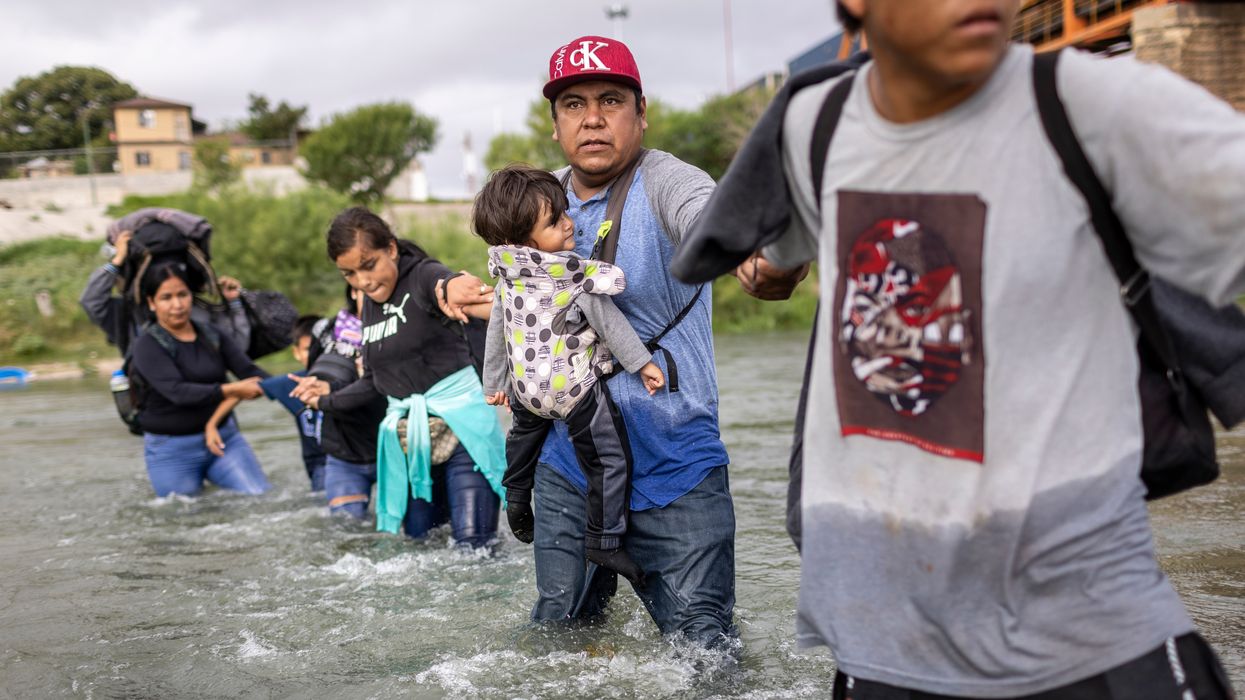 "We're going to keep insisting on addressing the root causes of migration," said Andrés Manuel López Obrador. "Sanctions and blockades cannot be maintained."
Stressing the need for "addressing the root causes of migration," Mexican President Andrés Manuel López Obrador on Monday blamed U.S. sanctions against countries including Cuba and Venezuela for driving the surge of migrants crossing his country to seek better lives in the United States.
Speaking at his daily press briefing, López Obrador said that 10,000 migrants per day make their way to Mexico's border with the United States. The president lamented the deaths of nine Cuban women and one girl who, after entering Mexico from Guatemala, were hiding in an overloaded cargo truck that crashed in the southern state of Chiapas on Sunday. Seventeen other migrants were injured in the crash.
López Obrador linked the migrants' deaths to the internationally condemned U.S. embargo of Cuba, which according to a 2018 report by a United Nations commission has cost the small island nation at least $130 billion over the past seven decades.
"That's why we're going to keep insisting on addressing the root causes of migration, the origins" he said. "Get to the core and stop politicking, think human rights over ideology. Sanctions and blockades cannot be maintained. We must help... the countries with the most poverty. There must be universal brotherhood."
López Obrador repeated his criticism of ongoing U.S. military aid to Ukraine in the face of so much poverty and suffering closer to home.
"How much have they destined to the war in Ukraine, $30 or $50 billion for the war, which is the most irrational thing there can be, and harmful," he said.

At last Friday's press briefing, López Obrador noted that the U.S. is spending "a lot more... for the war in Ukraine than what they give to help with poverty in Latin America and the Caribbean."
The president urged the U.S. "to remove blockades and stop harassing independent and free countries" and to implement "an integrated plan for cooperation so the Venezuelans, Cubans, Nicaraguans, and Ecuadorans, Guatemalans, and Hondurans wouldn't be forced to emigrate."
"Remove blockades and stop harassing independent and free countries."
López Obrador's remarks—which came as senior Biden administration officials including Secretary of State Antony Blinken, Homeland Security Secretary Alejandro Mayorkas, and Attorney General Merrick Garland prepared to visit Mexicothis week—echo recent comments by Colombian President Gustavo Petro.
"The blockade against Venezuela has had a boomerang-type response, now hitting the very United States, which is the one who decided to impose the blockade. So, knocking at their door is the population that they drove into poverty," Petro—Colombia's first leftist president—toldDemocracy Now! on September 21.
"Many [Venezuelans] have left, and now what they want is to make it to the United States," he said. "How can one partially reduce the exodus? Well, lift the blockade against Venezuela."
"The scars of history, the invasions from before, the old imperialism, the old domination continue to weigh against humanity," Petro added. "That is why a government such as the Biden administration should... let the scars heal. They're not going to go away, but let them heal. End blockades and open up a plural dialogue, which I think would benefit all of us, both in North America and in South America."
Under U.S. pressure, Mexico has cracked down on migrants in an effort to stop refugees, asylum-seekers, and those looking for better economic conditions from reaching the countries' shared border. Checkpoints, discrimination, and alleged human rights crimes—including shootings with live ammunition and rapes—have increased in parts of Mexico, especially near its southern and northern borders.
Meanwhile, human rights defenders have documented continued "frequent and severe" abuse of migrants and some American citizens allegedly perpetrated by U.S. Department of Homeland Security personnel at the southern border.
News
"We are not voting in any way that will help Republicans," said Rep. Pramila Jayapal.
House Democrats made clear Tuesday that they will not help GOP Speaker Kevin McCarthy save his leadership job as the chamber prepares to vote shortly on far-right Rep. Matt Gaetz's motion to take the gavel from the California Republican.

"We are not voting in any way that will help Republicans," Rep. Pramila Jayapal (D-Wash.), the chair of the Congressional Progressive Caucus, told reporters at the U.S. Capitol, pointing to McCarthy's actions in the wake of the January 6 insurrection and his continued support for former President Donald Trump, as well as his refusal to honor the bipartisan debt ceiling deal.
"There is reason after reason to just let Republicans deal with their own problems," said Jayapal. "Let them wallow in their pigsty of incompetence and inability to govern."
Confident in his ability to survive the Gaetz-led revolt, McCarthy is expected to call a vote Tuesday on the Florida Republican's motion to vacate. A majority of the House lawmakers present for the vote is required for the motion to succeed.

At least six House Republicans have said they will vote yes on the motion, which would be enough to oust McCarthy if all Democrats also vote yes—though absences could impact the threshold. If the motion succeeds, a temporary speaker will take McCarthy's spot—and it's not yet clear when a new election will be held.
In addition to Gaetz, the five other Republicans who have indicated they will vote to vacate are Reps. Eli Crane and Andy Biggs of Arizona, Bob Good of Virginia, Tim Burchett of Tennessee, and Matt Rosendale of Montana.
A vote is expected later Tuesday afternoon.

In a "Dear Colleague" letter on Tuesday, House Minority Leader Hakeem Jeffries (D-N.Y.) signaled that Democrats are unified and "will vote yes on the pending Republican motion to vacate the chair."
"House Democrats remain willing to find common ground on an enlightened path forward," Jeffries wrote. "Unfortunately, our extreme Republican colleagues have shown no willingness to do the same. It is now the responsibility of the GOP members to end the House Republican Civil War."
Rank-and-file Democrats have thus far provided no indication that they will break from their leadership to rescue McCarthy, who agreed earlier this year to allow any single House member to bring a motion to vacate as part of his deal with far-right Republicans to secure the speakership.
Rep. Summer Lee (D-Pa.) said in a statement Tuesday that "McCarthy voted to sell out our democracy to a mob of armed white supremacists to become speaker."
"He then sold his speakership to help MAGA extremists criminalize abortion, cut Social Security and Medicare, ban Black history, gut workers' rights and voting rights, and sell out our children's safety to the gun lobby and corporate polluters," Lee added. "If we didn't stop him, he would have sold out the entire country to keep his little gig as speaker of the chaos caucus. Why would I—or any Democrat—vote for a Republican speaker who supports Donald Trump and white supremacists? It's a NO from me."
News
Independent, nonprofit journalism needs your help.
Please Pitch In
Today!