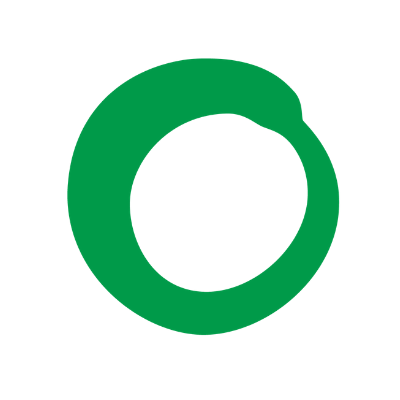 UN Climate Talks Close with Insufficient Progress
BONN, Germany
As two weeks of UN climate talks come to a close here today, Friends of the Earth International warned that not enough progress was made towards a fair and adequate climate treaty, which is supposed to be finalised in Paris later this year.
While the leaders of the world's seven industrial powers (G7) made lofty statements this week about a fossil fuel phase out by the end of this century, politicians actually negotiating key issues of the planned UN treaty on climate change failed to make real progress in Bonn.
They were unable to agree on the legal form of the treaty, or on a fair distribution of emission reduction commitments, and also failed to agree how to generate sufficient public finance for adaptation to climate change.
Lucy Cadena, climate justice and energy coordinator for Friends of the Earth International, said: "Climate change is upon us, and every increase in temperature causes more heatwaves, droughts and floods, killing thousands of people. If developed country governments continue to drag their feet at the UN negotiations instead of taking immediate action, millions of people will pay for it with their lives. People around the world are already implementing real, proven solutions--community-controlled, renewable energy systems. The energy revolution has come of age, and our politicians must help implement it or fade into obsolescence along with the dirty energy systems they cling to."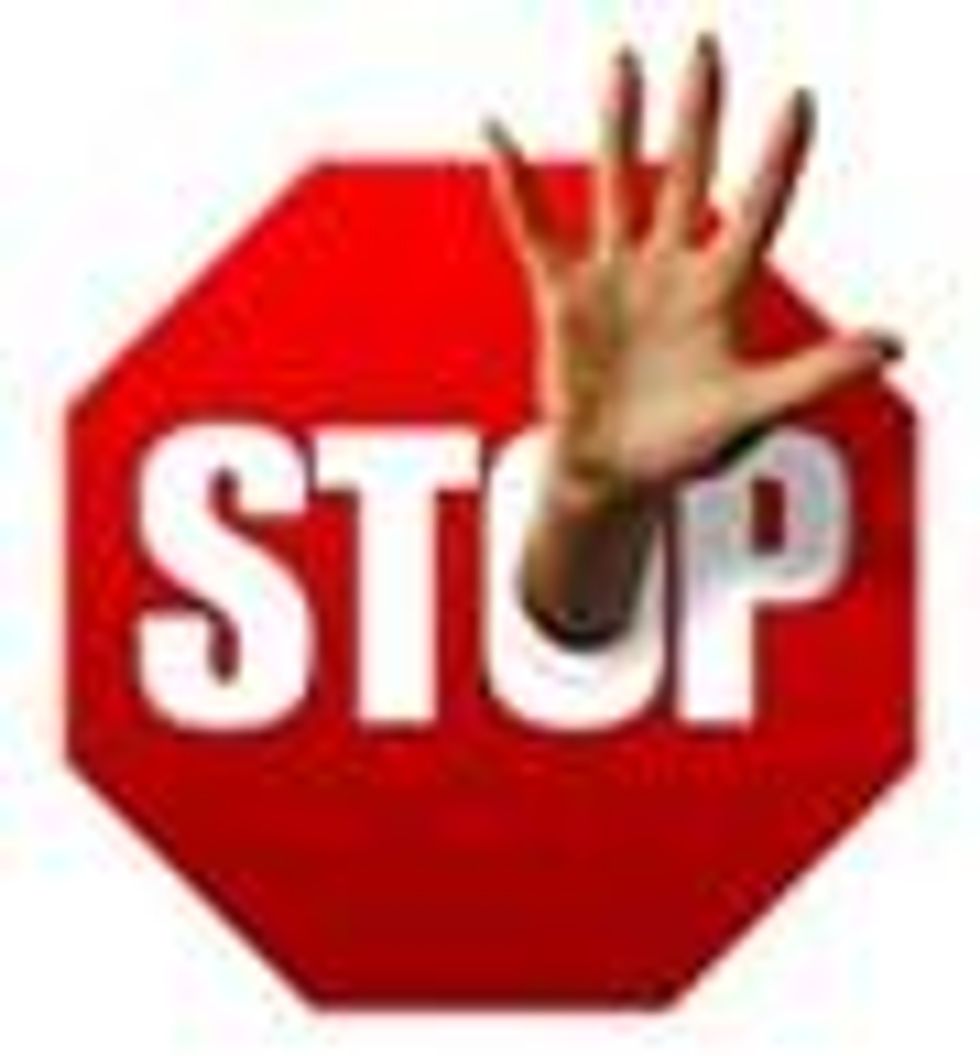 We Interrupt This Article with an Urgent Message!
Common Dreams is a not-for-profit news service. All of our content is free to you - no subscriptions; no ads. We are funded by donations from our readers. This media model only works if enough readers pitch in. We have millions of readers every month and, it seems, too many take our survival for granted. It isn't. Our critical Mid-Year fundraiser is off to a very slow start - only 301 readers have contributed a total of $11,000 so far. We must raise $39,000 more before we can end this fundraising campaign and get back to focusing on what we do best.
If you support Common Dreams and you want us to survive, we need you.
Please make a tax-deductible gift to our Mid-Year Fundraiser now!
Susann Scherbarth, climate campaigner for Friends of the Earth Europe, said: "G7 countries have signalled their agreement on the importance of tackling climate change eventually, but haven't announced any meaningful action. The emission cuts they've promised are less than half of what climate science recommends and justice requires. We are on the path to a disastrously empty deal in Paris this December, but ordinary people are making the energy transformation that our governments have failed to."
Germany, as the current chair of the G7 and host of the latest round of UN climate change negotiations, came under particular scrutiny.
Ann Kathrin Schneider, climate campaigner for Friends of the Earth Germany, said: "Angela Merkel has turned from climate chancellor to coal chancellor. While she talks big on climate, she's silent when it comes to supporting a levy on coal power plants, without which Germany will shamefully miss its 2020 emission reduction targets. If Germany does not address the fossil fuel industry in its national climate policy the phrase 'Energiewende' will soon be meaningless." [1]
Today a group of activists from various Friends of the Earth groups protested outside the UN venue in Bonn calling for an energy revolution. [2]
Throughout 2015 and beyond, people from around the globe and Friends of the Earth groups will keep the pressure on national governments to take urgent and appropriate action in line with what science and justice demand. [3]
[1] 'Energiewende' means 'energy transition', and refers to Germany's announced transition away from nuclear and fossil fuel sources to renewable energy.
[2] Photos of the protest will be available from 12:30 CET +1 at https://www.flickr.com/photos/foeeurope/
[3] For more information: www.wearetheenergyrevolution.org
Friends of the Earth International is the world's largest grassroots environmental network, uniting 74 national member groups and some 5,000 local activist groups on every continent. With over 2 million members and supporters around the world, FOEI campaigns on today's most urgent environmental and social issues.
LATEST NEWS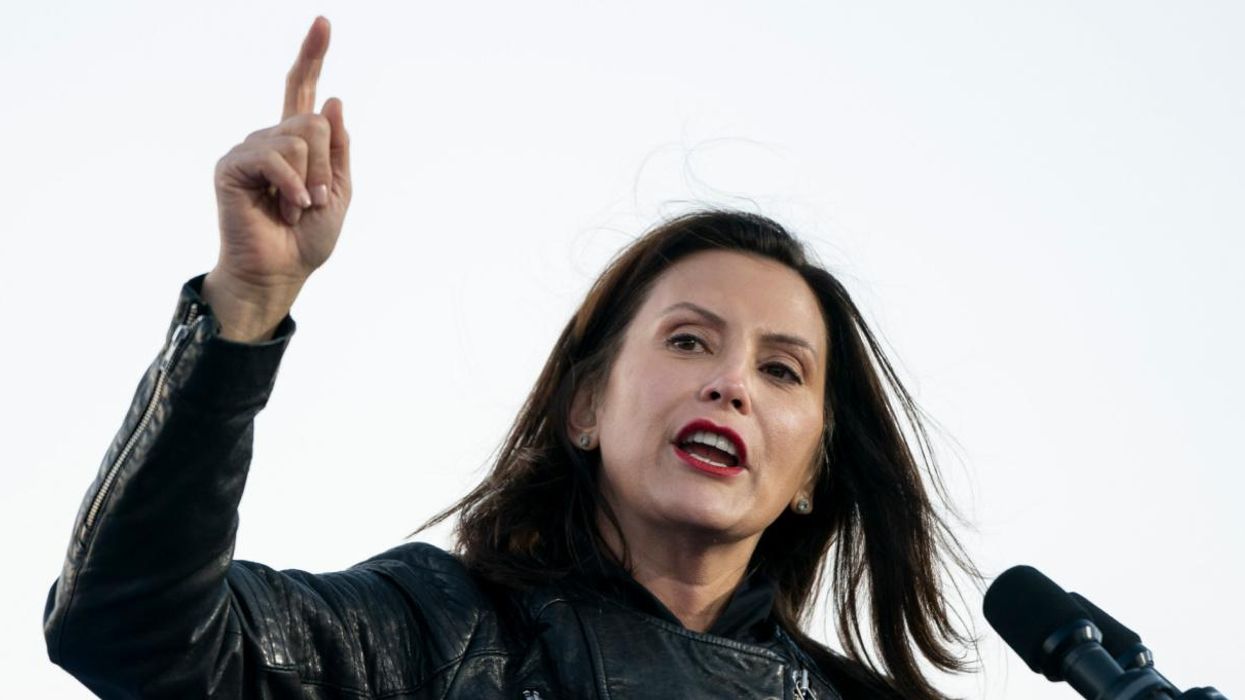 "After decades of anti-worker attacks, Michigan has restored the balance of power for working people by passing laws to protect their freedom to bargain for the good wages, good benefits, and safe workplaces they deserve," said one labor organizer.
Workers' rights advocates in Michigan on Friday applauded as Democratic Gov. Gretchen Whitmer signed a repeal of the state's so-called "right-to-work" law and restored the prevailing wage standard for state-funded construction projects.
The new laws make Michigan the first state to roll back anti-union right-to-work laws, which bar unions from requiring that all workers in unionized jobs pay dues, in nearly six decades.
"It feels great to be a Michigander today," said Lonnie Scott, executive director of Progress Michigan. "Any day that the corporate interests and lobbyists in Lansing fail is a day that deserves special recognition. It's refreshing to see workers get the recognition and rights they deserve after years of Republicans doing everything they could to undermine unions and the ability to organize in the workplace."
In a statement, Whitmer's office pointed to research from the Economic Policy Institute that showed people living in states without right-to-work laws are paid $1,600 more per year on average and have higher rates of insurance coverage than workers in states with anti-union rules. States without the anti-worker laws also have lower rates of workplace deaths.
"Today, we are coming together to restore workers' rights, protect Michiganders on the job, and grow Michigan's middle class," saidWhitmer. "Michigan workers are the most talented and hard-working in the world and deserve to be treated with dignity and respect."
The passage of Michigan's right-to-work law in 2012 provoked outcry and drew labor advocates from across the county to Lansing to rally against the law.
As Common Dreams reported earlier this month, many of the workers and supporters who protested over a decade ago were at the state Capitol when lawmakers passed the legislation repealing the law and restoring the prevailing wage, which requires that construction contractors pay union wages and benefits.
"After decades of anti-worker attacks, Michigan has restored the balance of power for working people by passing laws to protect their freedom to bargain for the good wages, good benefits, and safe workplaces they deserve," said Ron Bieber, president of the MIchigan AFL-CIO. "Ten years ago, Gov. Whitmer was standing side by side with well over 10,000 working people who showed up in Lansing to protest the devastating attack on their rights. Today, she has demonstrated yet again her unwavering commitment to putting working families first."
"After decades of attacks on working people," he added, "it's a new day in Michigan, and the future is bright."
Twenty-six other states have right-to-work laws in place, threatening unions' ability to operate as they limit the membership dues they can collect from the workers they represent.

"Now that workers' rights have been restored," said Janella James, executive director of the Michigan Nurses Association, "Michigan is once again leading the way for the country in showing what is possible when working families are put first."
News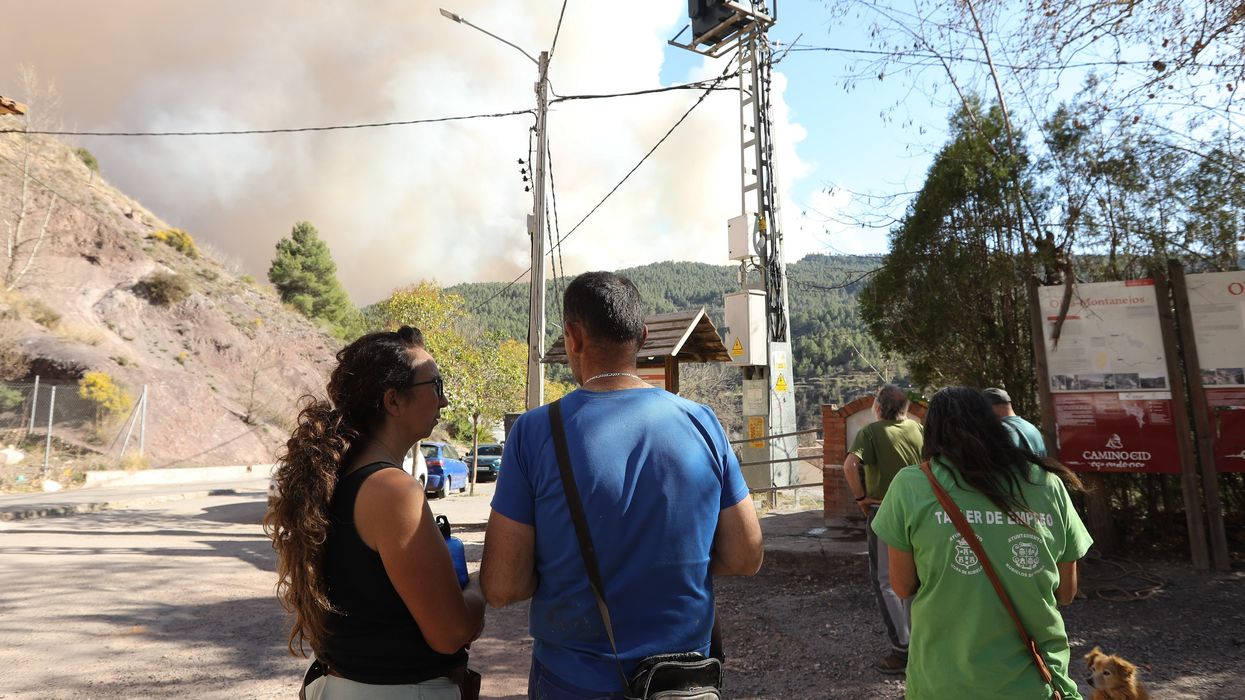 "These fires we're seeing, especially this early in the year, are once again proof of the climate emergency that humanity is living through, which particularly affects and ravages countries such as ours," said Spanish Prime Minister Pedro Sánchez.
A large wildfire raging in Spain's eastern Valencia region forced more than 1,500 people to flee their homes on Friday, providing further evidence of life-threatening consequences of the fossil fuel-driven climate crisis and bolstering the case for meaningful mitigation efforts.
Since it broke out in the municipality of Villanueva de Viver on Thursday, Spain's first major wildfire of the year has destroyed more than 7,400 acres of forest, prompting evacuation orders in eight communities across the Castellón province.
As residents sought refuge in shelters run by the Red Cross and other charities, more than 500 firefighters—supported by 18 planes and helicopters—were still attempting to contain the blaze on Friday afternoon.
"While firefighters believed they were managing to control the spread of the flames, strong winds and 'practically summertime temperatures' could reactivate it," Reuters reported, citing a local official.
"Summer is getting longer, it is arriving earlier, and the availability of water and humidity in the soil is unfortunately being reduced, making us much more vulnerable."
Ximo Puig, president of the Valencia region, told reporters the fire came "very early in the spring" and was "very voracious from the beginning."
It's not yet clear what sparked the blaze, but after months of arid conditions in the region, there's no shortage of dry fuel that can act as kindling. Climate scientists have long warned that as unmitigated greenhouse gas pollution causes temperatures to rise and droughts to worsen, wildfire seasons will grow longer and the number and severity of conflagrations will increase.
Speaking to reporters in Brussels, Spanish Prime Minister Pedro Sánchez said, "These fires we're seeing, especially this early in the year, are once again proof of the climate emergency that humanity is living through, which particularly affects and ravages countries such as ours."
According to Reuters, "An unusually dry winter across parts of the south of the European continent has reduced moisture in the soil and raised fears of a repeat of 2022."

Last year, wildfires destroyed nearly two million acres of land throughout Europe—more than double the annual average over the past 16 years, according to the European Commission. In Spain alone, 493 blazes wiped out more than 750,000 acres.
People in Spain, already suffering from a long-term drought marked by three years of below-average rainfall, are bracing for drier and hotter weather than usual this spring along the country's northeastern Mediterranean coast.
Experts have already started sounding the alarm about the likelihood of another catastrophic year for wildfires, especially if the frequency, duration, and intensity of heatwaves are comparable to last year, which saw records toppled.
"There is every reason to fear that this year too there will be numerous and widespread events."
"Out-of-season fires" are becoming increasingly common, Spanish Environment Minister Teresa Ribera told reporters this week. "Summer is getting longer, it is arriving earlier, and the availability of water and humidity in the soil is unfortunately being reduced, making us much more vulnerable."
Spain is far from alone. "A European Commission report this month observed a lack of rain and warmer-than-normal temperatures during the winter, raising drought warnings for southern Spain, France, Ireland, Britain, northern Italy, Greece, and parts of eastern Europe," Reuters reported. The commission "warned that low levels of water could affect strategic sectors including agriculture, hydropower, and energy production."
Lorenzo Ciccarese from the Italian Institute for Environmental Protection and Research told the outlet that "there is every reason to fear that this year too there will be numerous and widespread events."
The United Nations warned last year that as a result of planet-heating emissions and land-use change, wildfires are projected to increase 30% by 2050 and 50% by the end of the century.
After the Intergovernmental Panel on Climate Change released its latest assessment report this week, U.N. Secretary-General António Guterres said that limiting global warming to 1.5°C is possible, "but it will take a quantum leap in climate action," including a prohibition on greenlighting and financing new coal, oil, and gas projects as well as a phaseout of existing fossil fuel production.
News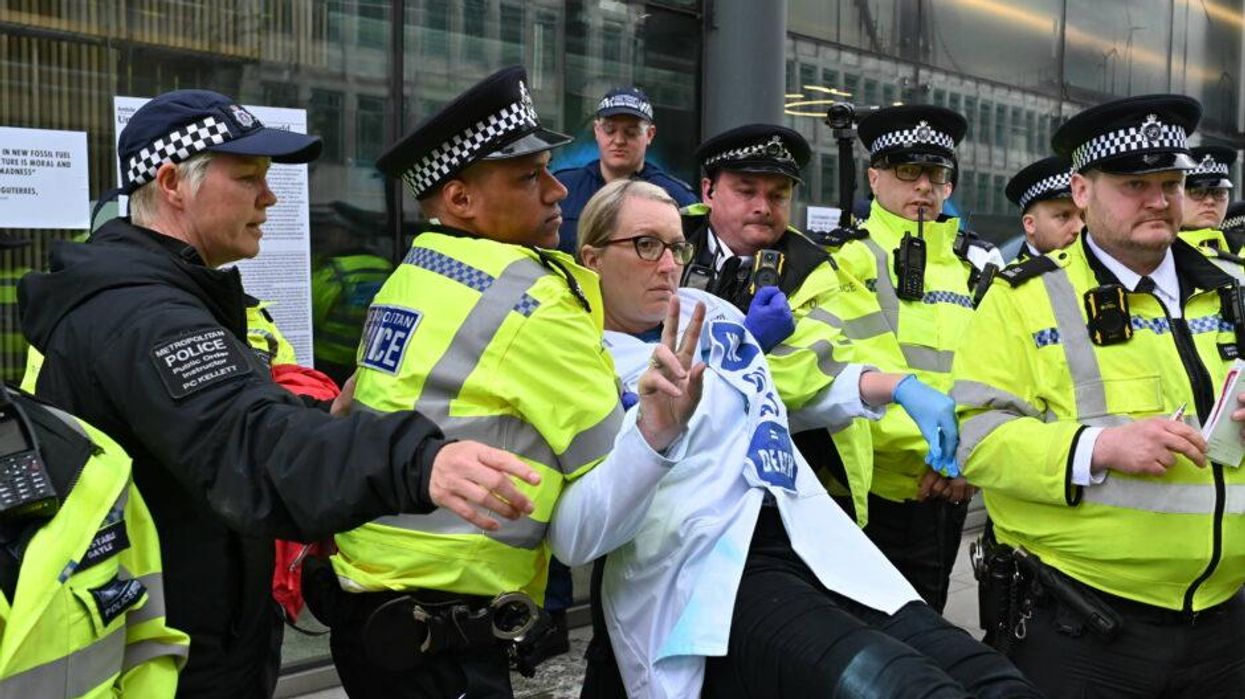 "It's the ordinary people of this country, taking a stand against this greed and destruction that the British legal system prosecutes and imprisons, jailing them just for talking about the climate crisis and fuel poverty."
More than 120 mostly English lawyers on Friday published a "declaration of conscience" pledging to withhold their services from "supporting new fossil fuel projects" and "action against climate protesters exercising their democratic right of peaceful protest."
The United Kingdom has in recent years faced protests from numerous climate groups, including those with more pronounced direct actions like Just Stop Oil, Insulate Britain, and Extinction Rebellion. As part of those protests, participants have filled the streets, blocked fossil fuel facilities, glued scientific papers and themselves to a government building, called out major law firms for "defending climate criminals," and even, controversially, tossed tomato soup on one of Vincent van Gogh's glass-protected paintings.
Released on the heels of the latest Intergovernmental Panel on Climate Change (IPCC) report, the lawyers' statement notes the U.K. Parliament's 2019 climate emergency declaration, the International Energy Agency's warning against future oil and gas development, and United Nations Secretary-General António Guterres' proclamation that "investing in new fossil fuels infrastructure is moral and economic madness."
The attorneys' declaration also recognizes that the world is on track to breach the 2015 Paris climate agreement's 1.5°C goal and the "dire consequences" of doing so, pointing out that "in the U.K. alone, we are already seeing unprecedented heatwaves, wildfires, flooding, and coastal erosion. In other parts of the globe the effects are already far worse."
Along with vowing to restrict their services, the lawyers:
Called upon the U.K. government and other attorneys to take action;
Advocated for law and litigation reform related to mitigating and adapting to global warming;
Expressed support for the democratic right to peaceful protest, which is under attack in the United Kingdom; and
Committed to donating their time and money to climate causes.
The attorneys, collectively calling themselves Lawyers Are Responsible, are supported by the groups Good Law Project and Plan B.Earth—whose director, Tim Crosland, highlighted that "the U.N. has said we're on a 'highway to climate hell' and that to get off it, we need to stop new fossil fuel developments now. But behind every new oil and gas deal sits a lawyer getting rich."
"Meanwhile, it's the ordinary people of this country, taking a stand against this greed and destruction that the British legal system prosecutes and imprisons, jailing them just for talking about the climate crisis and fuel poverty," Crosland said. "The rule of law has been turned on its head. Lawyers are responsible. It's time to take a stand."
Taking a stand is not without risk. In the United Kingdom, generally, solicitors advise clients on specific issues and barristers argue in court—and the former are able to choose their cases and clients while the latter are subject to the "cab rank rule," obligating them to provide services as long as they are qualified, even if the case or client is objectionable.
As Lawyers Are Responsible's website details in response to some right-wing outrage over the declaration:
The classic example of the cab rank rule in action is of a criminal barrister who accepts a brief to represent a person accused of murder, against whom there is strong evidence of guilt. In that situation, there is no conflict between the cab rank rule and the interests of justice. The barrister is agreeing to perform his or her role within a system of justice that produces, on the whole, just outcomes. By representing the accused, the barrister is merely helping to ensure that there is a fair trial and is serving the greater good.

The signatories to the declaration are convinced that at the present time offering their services in support of new fossil fuel projects or action against peaceful climate protesters would not serve the greater good.
Good Law Project director and declaration signatory Jolyon Maugham wrote in a Friday opinion piece for The Guardian that "like Big Tobacco, the fossil fuel industry has known for decades what its activities mean. They mean the loss of human life and property, which the civil law should prevent but does not."
"The scientific evidence is that global heating, the natural and inevitable consequence of its actions, will cause the deaths of huge numbers of people. The criminal law should punish this but it does not," Maugham continued. "Nor does the law recognize a crime of ecocide to deter the destruction of the planet. The law works for the fossil fuel industry—but it does not work for us."
"Today's history books speak with horror about what the law of yesterday did, of how it permitted racism, rape, and murder," he added. "And tomorrow's history books will say the same about the law as it stands today, of how it enabled the destruction of our planet and the displacement of billions of people."
The Guardianreported that "18 barristers, including six king's counsel, have signed the declaration" and "will now self-refer to the Bar Standards Board." The newspaper noted that while barristers can face fines for rule-breaking, "the consequences can be more far-reaching for junior members of the profession, who can find themselves blocked from receiving the 'silk' awarded to king's counsel, or from promotion to the judiciary."
In a statement from Plan B, one junior lawyer who wished to remain anonymous said that "young lawyers are being placed in an impossible position. We're being told by our firms and regulators it's a professional obligation to act for fossil fuel projects, knowing that doing so will poison our own future and all of life on Earth."
"That's wrong on every level. It's indefensible," the lawyer added. "If the profession doesn't look out for my generation, how does it expect to survive?"
News
SUPPORT OUR WORK.
We are independent, non-profit, advertising-free and 100%
reader supported.