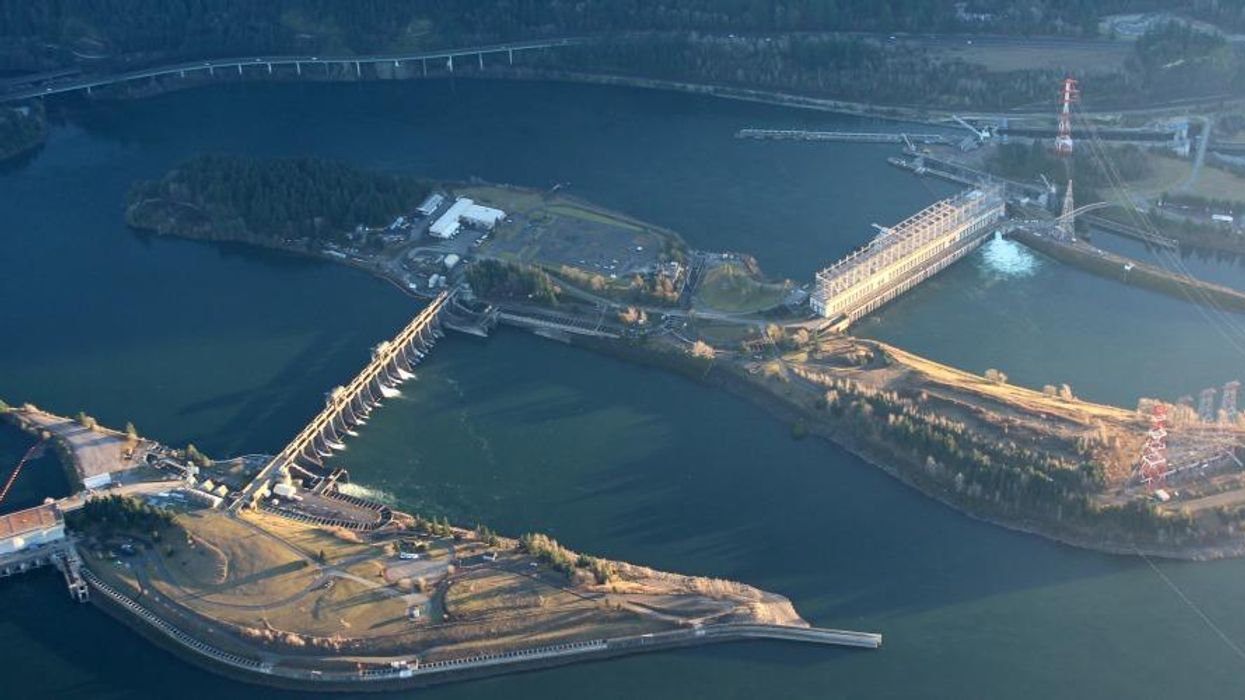 Settlement reached between US Army Corps of Engineers and Columbia Riverkeeper over 8 dams in Pacific Northwest will bring 'end to toxic spills and chronic seepage of pollutants.'
In a groundbreaking settlement (pdf) reached on Monday in a response to a suit brought by Columbia Riverkeeper, the U.S. Army Corps of Engineers agreed to finally be subject to federal oversight by the Environmental Protection Agency and to disclose the details of the pollutants it releases into two rivers in the Pacific Northwest.
"This is a huge day for clean water," said Brett VandenHeuvel, Columbia Riverkeeper's executive director. "For years, the dams have discharged harmful oil pollution into the Columbia and Snake rivers, and finally that will stop. With the dams coming into compliance with the Clean Water Act, hopefully we will see an end to toxic spills and chronic seepage of pollutants that have been harming our community."
The settlement could potentially impact how federal oversight of Army Corps dams is performed nationwide.
"Columbia Riverkeeper's settlement has implications for dams operating without pollution permits across the country," stated Melissa Powers, environmental law professor at Lewis and Clark Law School and expert in the federal Clean Water Act. "Like any industrial facility, dams are prohibited from discharging pollution until they obtain pollution permits."
While the Corps was already required to report spills that occurred, before the ruling it was not required to track the amount of oil going into the water as part of its regular operations, nor did it give information to outside groups concerning how much oil was generally going into the water.
The Corps had previously claimed in letters to state agencies that the EPA did not have the authority to regulate it.
According to the AP "the EPA had the authority to regulate the dams' pollution before the settlement, but it could not compel the Corps to file for a pollution permit."
Now the Corps will regularly notify Columbia Riverkeeper concerning daily discharges from a total of eight dams into both the Snake River and the Columbia River, and is required to apply for EPA pollution permits within the year. The settlement will also "require the Corps to use environmentally-friendly oils, such as biodegradable oils, if it's feasible," according to VandenHeuvel.
In 2009 the EPA found a number of harmful toxins in fish in the Columbia River, most notably PCBs, a potentially carcinogenic synthetic that was banned from production in the U.S. in 1979.
The Army Corps of Engineers is the largest owner-operator of dams in the country.
Riverkeeper's VandenHeuvel explains the importance of the victory in the video below:
Riverkeeper discusses settlement with U.S. Army Corps of EngineersColumbia Riverkeeper and Army Corps reach settlement to end uncontrolled oil pollution seeping from Columbia and Snake ...
News