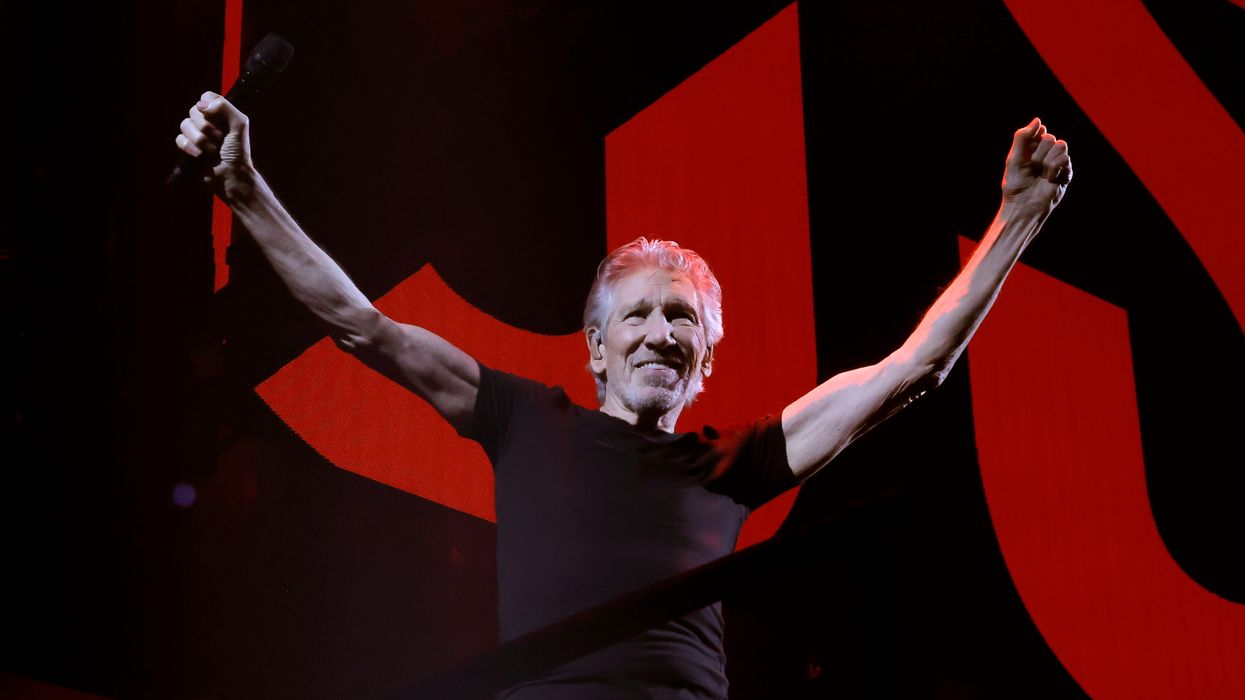 "Politicians don't have the right to intimidate artists and their fans by banning performances," the outspoken human rights activist and Pink Floyd co-founder has said.
A German court on Monday ruled that the city of Frankfurt cannot cancel an upcoming Roger Waters concert amid accusations of antisemitism stemming from the Pink Floyd co-founder's outspoken criticism of Israeli apartheid and other crimes against Palestinians.
Deutsche Wellereports an administrative court in Frankfurt ruled that concert organizer Messe Frankfurt, the state of Hesse, and the city are obliged "to make it possible for Waters to stage the concert"—part of the 79-year-old English rocker's "This Is Not a Drill!" tour—on May 29 as contractually agreed. The city and state had ordered Mess Frankfurt to cancel the show, calling Waters one of the "world's most influential antisemites."
"Politicians don't have the right to intimidate artists and their fans by banning performances," Waters said before the case. "I am fighting for all of our human rights, including the right to free speech."
"I want to state for the record and once and for all that I am not and never have been antisemitic and nothing that anyone can say or publish will alter that," Waters wrote last month. "My well-publicized views relate entirely to the policies and actions of the Israeli government and not with the peoples of Israel."
While Josef Schuster, president of the Central Council of Jews in Germany, said he was "baffled" by the court's ruling, Waters' supporters hailed what human rights defender Steven Donziger called "a win for artistic freedom."
Palestinian rights activist Sarah Wilkinson said the decision represents "an epic fail for the Israel lobby."
In suing to stop the Frankfurt concert, state and city officials cited the artist's support for the nonviolent Boycott, Divestment, and Sanctions (BDS) movement for Palestinian human rights—many of whose prominent members are Jewish—as well as his display of a pig-shaped balloon marked with a Star of David during his shows and his comparisons of Israel with apartheid-era South Africa as justification for canceling the performance.
Senior South African officials have condemned Israeli apartheid, which is being acknowledged by a growing number of human rights groups around the world, including in Israel.
While the court found that it may be in "especially poor taste" to let Waters perform at the Frankfurt Festhalle—where 3,000 Jews were imprisoned before being shipped off to concentration camps during the Holocaust—the tribunal said the concert would "not be injurious to the human dignity of those people."
The court also said that although Waters' concerts feature "symbolism manifestly based on that of the National Socialist regime," the shows can be "viewed as a work of art" that "did not glorify or relativize the crimes of the Nazis or identify with Nazi racist ideology."
News