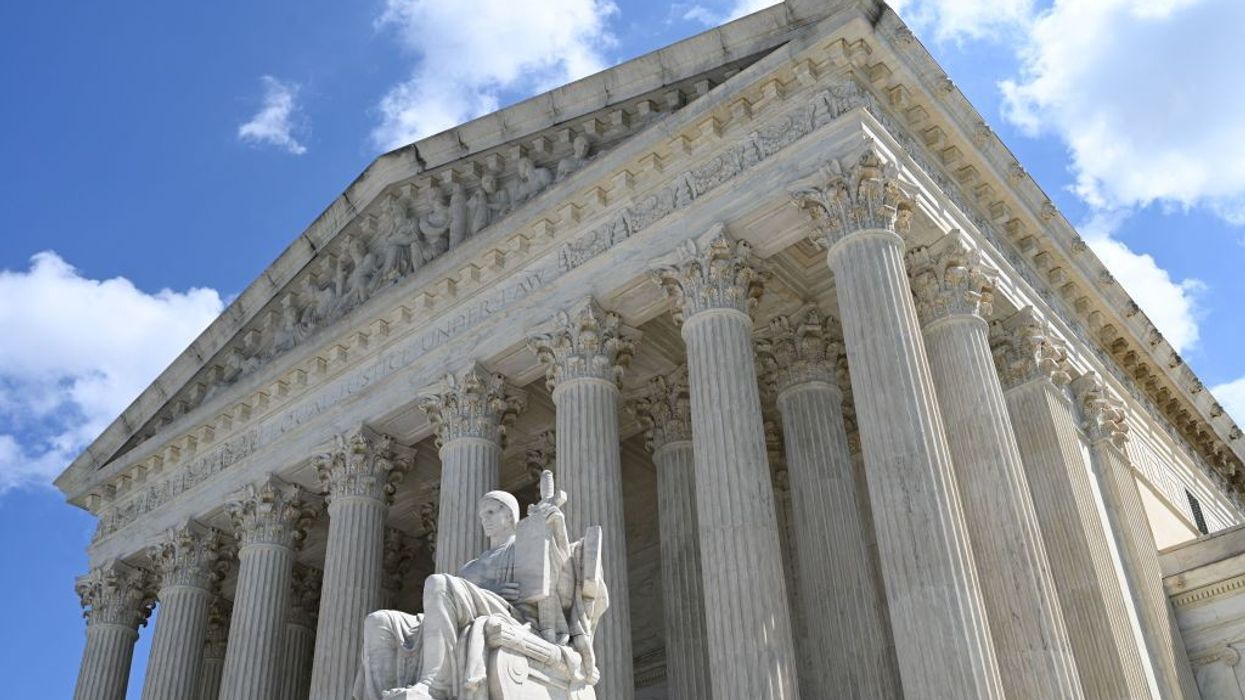 "Girls at public charter schools have the same constitutional rights as their peers at other public schools—including the freedom to wear pants," said the ACLU Women's Rights Project director.
The U.S. Supreme Court on Monday declined to hear a challenge to an appeals court ruling that charter schools receiving public funds—like traditional public schools—must abide by the country's Constitution and federal law.
In the initial case, parents and students at Charter Day School in North Carolina—represented by the national and state ACLU along with the law firm Ellis & Winters LLP—fought against a dress code requiring girls to wear skirts, jumpers, or skorts and boys to wear pants or shorts. The U.S. Court of Appeals for the 4th Circuit last year found that such schools are "state actors" in terms of the equal protection clause of the 14th Amendment to the Constitution.
"Nothing in the equal protection clause prevents public schools from teaching universal values of respect and kindness. But those
values are never advanced by the discriminatory treatment of girls in a public school," wrote Judge Barbara Keenan, an appointee of former President Barack Obama. "Here, the skirts requirement blatantly perpetuates harmful gender stereotypes as part of the public education provided to North Carolina's young residents."
Celebrating that decision last year, Bonnie Peltier, the mother of a former student involved in the case, said that "I'm glad the girls at Charter Day School will now be able to learn, move, and play on equal terms as the boys in school... In 2022, girls shouldn't have to decide between wearing something that makes them uncomfortable or missing classroom instruction time."
As NPRdetailed Monday:
Lawyers for the school had asked the Supreme Court to review the case, arguing that the appeals court decision would hinder the ability of charter schools to make independent choices.

The lower court "unleashed" "numerous harms to charter school innovation and even farther-reaching evils," they said. Reversing the decision would "safeguard educational choice in states that do not impose constitutional requirements on charters."
Additionally, as Politicopointed out, "religious liberty groups, some school choice organizations, plus 10 attorneys general in Republican-led states had asked the justices to intervene" in response to the appellate court's ruling.

At least four of the Supreme Court's nine justices would have needed to support taking Charter Day School v. Peltier for the challenge to be heard. There were no noted dissents and the high court did not explain its reasoning, which is standard for such denials.
"North Carolina has chosen to meet its constitutional duty to provide a sound basic education to all kids by creating a public school system that includes publicly funded charter schools," said Kristi Graunke, legal director of the ACLU of North Carolina Legal Foundation, in a statement Monday. "The court's decision ensures publicly funded charter schools are not above the law."
Ria Tabacco Mar, director of the ACLU Women's Rights Project, declared that "today's announcement is a victory for the thousands of students who attend public charter schools in North Carolina and for the 3.6 million students like them nationwide."
"Girls at public charter schools have the same constitutional rights as their peers at other public schools—including the freedom to wear pants," she added. "We will continue to fight for all girls to learn in safe and equal schools."
Along with its constitutional conclusions, the 4th Circuit last year found that Title IX, which prohibits sex-based discrimination in education programs that receive federal funding, applies to dress codes, and asked a district court to determine if the school in this case—now renamed under the banner of Classical Charter Schools of America—violated that U.S. law.
The ACLU explained that "the Supreme Court's announcement today that it will not hear the appeal paves the way for the Title IX case to proceed in the district court."
As Politico noted:
Yet the legal fight has now extended beyond dress codes to entangle public religious charter schools and constitutional limits between church and state, after Oklahoma authorities' landmark decision this month to approve a public and directly taxpayer-funded Catholic school that teaches religious principles like a private institution.

Litigation over the Oklahoma decision is expected and could someday reach the high court.
"We, Americans United, and our partners are planning legal action to stop this unconstitutional plan," the ACLU said of the Oklahoma decision earlier this month. "Our public schools must be free from religious indoctrination and open to all students."
News