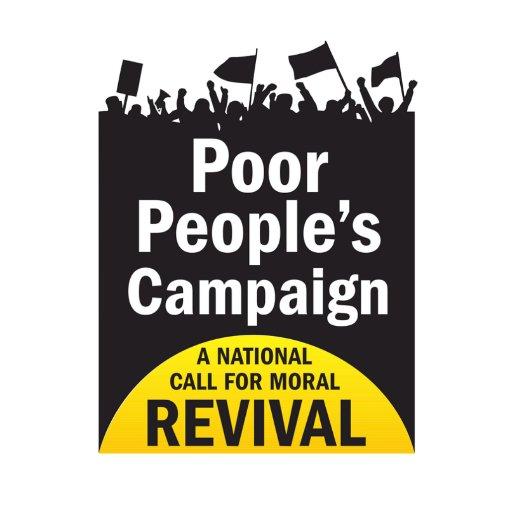 Poor, Low-Income Americans Say to Congress: "I Am the Cost of Cutting Build Back Better"
Faith leaders, US House members also join Poor People's Campaign for Moral Witness Wednesday.
WASHINGTON
Poor and low-income Americans from across the country came to Washington, D.C., on Wednesday to put faces and stories on the numbers for infrastructure for bridges, for democracy and for people with the refrain: "I am the cost of cutting the Build Back Better plan."
Leaders of various faiths also joined Moral Witness Wednesday --- a news conference and rally held by the Poor People's Campaign: A National Call for Moral Revival to demand that Congress listen to the people who will be most hurt if the $3.5 trillion plan (over 10 years) isn't passed in full.
"I want you to hear me really clear when I say this: The relief that the child tax credit has provided me as a single mother -- to make an extra $300 -- has allowed me to meet my basic needs, my son's basic needs with less stress. .... "And to give me that relief in July and take it away in December is wrong," said Kristen Olsen of West Virginia, whose senator, Joe Manchin, is obstructing Build Back Better, including continued expansion of the credit.
"I'm Kristen. I'm a mother. I'm a teacher. And I am the cost of cutting the Build Back Better plan," she said.
Reps. Barbara Lee and Sara Jacobs of California and Rep. Jamie Raskin of Maryland spoke at the news conference.
"Essential workers are the backbone of our economy, the beating heart of our communities and the reason why stakes are so high in this Build Back Better package," Rep. Lee said. "From housing to voting rights to health care to immigrant rights, from child poverty to action on climate change, these are all the issues that just can't wait."
Congress is moving closer to a deal on Build Back Better, with Sens. Manchin and Kyrsten Sinema of Arizona insisting on cuts to the program that includes Medicaid expansion, lower prescription drug costs, continued expansion of the child tax credit and other policies that lift from the bottom.
Several speakers addressed the lie that the country can't afford Build Back Better.
"We've said this stuff is absolutely critical. We've said we had the worst attack on voting rights since the end of the Civil War. We say that the climate is in trouble. And we say it's urgent. But then we treat it as though we've got options and more time. And we do not," said Rev. Dr. William J. Barber, a co-chair of PPC:NCMR and president of Repairers of the Breach. "This is not about $3 trillion. This is not about scarcity. This is not about we don't have enough. I'm so sick of that damn lie I don't know what to do. The wealthiest nation in the world in the history of the world cannot claim we don't have enough. What we don't have enough of is conscience and moral fiber and a concern for people."
Joan Steede, a home health care worker from Phoenix, said she specializes in caring for hospice patients.
"I say to myself I'm the last person that this person will see on this Earth but I can't get $15 an hour? Really?" she asked. "Let's put our money into where we want it to go and that's the American people."
Build Back Better is "not about how much it's going to cost. It's not about what is the price," said Rabbi Jonah Pesner, director of the Religious Action Center of Reform Judaism, speaking on the third anniversary of the killings of 11 people at a synagogue in Pittsburgh. "It's about what we are for. We are for living wages. We are for health care access. We are for the ability of families to take care of their children. And we are for a clean, green economy where people have a shot to actually make it in this world and have a right to live."
Speakers covered voting rights, immigrant rights, climate change and other issues that Build Back Better would address. They included two climate activists who were in the eighth day of a hunger strike outside the White House.
"We're here this morning to make clear that the people most impacted by compromises made to healthcare and paid sick leave, the child tax credit and earned income tax credit, saving the planet, early childhood education and veterans benefits will not be silent," said Rev. Dr. Liz Theoharis, co-chair of PPC: NCMR and director of the Kairos Center for Religions, Rights and Social Justice. "As it says in the Bible: If these people were silent, the stones would cry out. And indeed the people and earth are groaning. And we must be heard."
Partners for Moral Witness Wednesday included Sunrise Movement, SEIU, MoveOn, Black Voters Matter, Common Defense, 350.org, Until Freedom, the Religious Action Center of Reform Judaism, the Institute for Policy Studies, the Islamic Society of North America and United for Peace and Justice. After the rally, participants marched to the Hart Senate office building to try to deliver letters to Sens. Manchin and Sinema. The letters layout how Build Back Better helps the residents of their states and seeks a meeting with them.
The constituents weren't allowed to enter the building, and no one in the senators' offices answered their calls.
COMMENTS FROM OTHERS AT MORAL WITNESS WEDNESDAY:
Abby Leedy of Philadelphia, a youth climate activist who was on a hunger strike:
"I'm here because I am desperate, and I am furious. I am furious with the Democrats who will not stand for me, will not fight for my generation and who are going to let us burn and drown. I believe that he will, I demand, that Joe Biden, president of the United States, do everything in his power to cut emissions by as much as he can as soon as he can because my generation deserves to live. We deserve to live. I deserve to live."
Julie Paramo, 24, of Dallas, a climate activist who was on a hunger strike:
"I want to tell President Joe Biden that I'm tired of seeing communities struggle every day like mine back in Dallas. President Biden, I am tired of communities having to go through natural disasters like the one I went through back in February. I still remember the winter freeze like it was yesterday. Joe Biden, I don't want to wake up in a freezing cold room worried about my parents, about my dog, about my friends only a few miles away. ... . I don't want another child to die because of carbon monoxide poisoning because the infrastructure that could have prevented that from happening wasn't in place."
Rep. Jamie Raskin of Maryland:
One context for this moment "is the one that kicked off this year on Jan. 6 where we saw that American democracy is under attack. Our voting rights are under attack. There's an effort to disable the government as an instrument of the common good. And there's the use of every anti-democratic instrument in order to stop us -- whether we're talking about voter suppression statutes, we're talking about the gerrymandering of our congressional districts, we're talking about the filibuster, we're talking about right-wing judicial activism, we're talking about corporate dark money or whether we're talking about violence itself, a violent insurrection and political coups against democracy in order to keep the majority from governing."
Rep. Sara Jacobs of California:
"And lest anyone tell you otherwise because I know this is one of my colleagues' favorite talking points: Making these investments is fiscally responsible. I'm a foreign policy person. I can tell you, for a fact, that these investments are the single most important thing we can do to ensure American competitiveness with the world moving forward. Do not believe that we can't afford to make these investments. The truth is, we cannot afford to not make these investments."
Esti Lamonaca of Common Defense, a U.S. Army combat veteran who fought in Afghanistan:
"Tell me why the Iraq and Afghanistan wars cost $6.4 trillion and we are not willing to pass the Build Back Better plan. ... We want more than anything a democracy where we can thrive. We don't want that to be seen as too expensive. We the people are tired. Veterans are tired."
Casey Clowers of Working Families in Arizona:
"Sen. Sinema is standing in the way of Arizona receiving deep investments to tackle the climate crisis at a time when Arizona has experienced record heatwaves, resulting in lives lost. Sen. Sinema is going against the will of the people ... by holding up the Build Back Better agenda."
Ana Ilarraza-Blackburn of the North Carolina PPC:
"Immigrants contribute $13 billion to Social Security for the aging in this nation, and they will not see a single penny of that. If you incorporate immigrants into the workforce, regardless of skill level, you will increase spending and the economy of this nation. So it would only make economic sense to Build Back Better by giving all 7 million immigrants the right and clear path to citizenship."
Leon Tyer, an activist the Pennsylvania PPC, ACT-UP and Put People First PA:
"If Joe Manchin and Sinema can call themselves Christian, how can they turn their eyes -- their blind eyes (away) from what's going on today? It's like having Judas in your own party -- two Judases."
Dr. Jim Winkler, president and general secretary of the National Council of Churches.
"We're here to call for economic investment for the people, not for corporations and the greedy. Our people have been starved by disinvestment in human needs. Our roads and bridges and infrastructure have been neglected because in part we have poured more than $30 trillion" into military endeavors since World War II. "We're living in a militarized state, friends. Militarism and greed and racism are trying to destroy our country. Our government's been running deficits because the rich and the corporations don't pay their fair share."
Imam Saffet Catovic, head of the Office for Interfaith, Community Alliances and Government Relations for the Islamic Society of North America:
"We need to thank people. We need to thank our sisters and brothers here, members of our human family, who are putting their lives on the line and who are subjected to things which human beings should not be subjected to. We need to thank them for showing the way. but thankfulness is not just a word, it is an act."
Sheila Katz, CEO of the National Council of Jewish Women:
"On this day, we dare to dream of a country where every person can live with freedom, safety, dignity, equity and belonging no matter how we pray, what we look like or where we come from. We're here voicing our support for this once-in-a-generation opportunity to rebuild our economy, not just to where we were before the pandemic but toward an economy that is truly inclusive and responsive to the needs of everyone living in our country."
The Poor People's Campaign: A National Call for Moral Revival, is building a generationally transformative digital gathering called the Mass Poor People's Assembly and Moral March on Washington, on June 20, 2020. At that assembly, we will demand that both major political parties address the interlocking injustices of systemic racism, poverty, ecological devastation, militarism and the distorted moral narrative of religious nationalism by implementing our Moral Agenda.
LATEST NEWS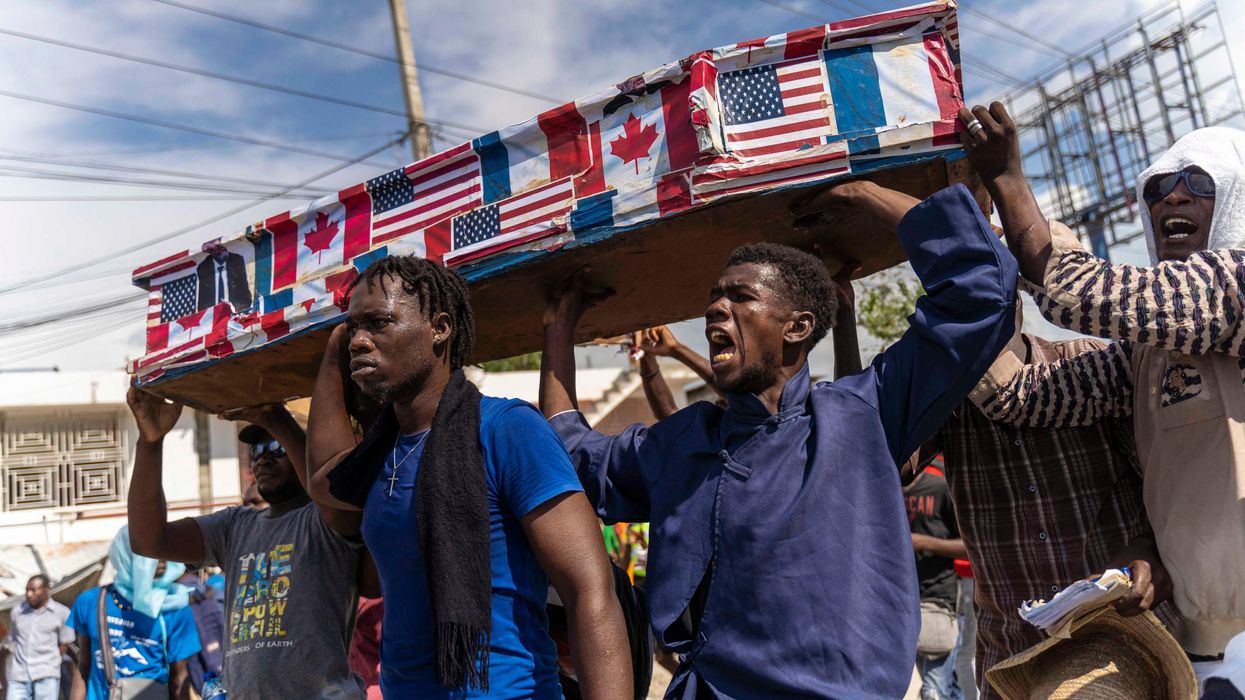 "EVERY foreign military invasion and occupation of Haiti has brought nothing but pain and misery to our people," said one Haitian-American critic.
Peace proponents in Haiti and around the world condemned Monday's authorization by the United Nations Security Council of a U.S.-backed, Kenyan-led multinational military invasion of Haiti to help its unelected government fight gangs that have run roughshod over parts of the Caribbean nation's capital.
The U.N. resolution—which was reportedly co-authored by the United States and Ecuador with input from Kenya—was approved by the 15-member Security Council, with 13 votes in favor and Russia and China abstaining. The measure authorizes a Multinational Security Support (MSS) force supported but not carried out by the U.N. to deploy for up to one year, with a review after nine months.
Kenya has offered to contribute 1,000 police officers to the invasion force, with the Bahamas, Jamaica, and Antigua and Barbuda also pledging to send forces. The U.S., while not sending any troops to Haiti, has offered $100 million in logistical support for the operation.
While no date has been set for the deployment, U.S. Secretary of State Antony Blinken said last month that the intervention could begin "in months," while Kenyan Foreign Affairs Minister Alfred Mutua told the BBC that the force should be in Haiti by next January, "if not before then."
Jean Victor Généus, the foreign affairs minister under Haitian Prime Minister Ariel Henry—who has served as acting president since the July 2021 assassination of President Jovenel Moïse—called the Security Council action "more than just a simple vote."
"This is in fact an expression of solidarity with a population in distress," Généus said, according to the Associated Press. "It's a glimmer of hope for the people who have been suffering for too long."
While some Haitians support an intervention as ongoing gang warfare has forced thousands of Haitians to flee their homes in the capital Port-au-Prince, others condemned what they are calling the latest chapter in a long history of imperialist invasions and meddling in the country.
"EVERY foreign military invasion and occupation of Haiti has brought nothing but pain and misery to our people," Jemima Pierre, a Haitian-American associate professor at the University of California, Los Angeles and member of the Black Alliance for Peace coordinating committee, wrote on social media. "So if you're still advocating that as some kind of solution, we know you hate us and think that we are only deserving of violence and degradation."
"The U.N. occupation of Haiti brought us a cholera epidemic that sickened a million and killed more than 30,000," she added, referring to the MINUSTAH "peacekeeping" operation authorized in 2004 by Security Council resolution 1542. "No 'gang' in Haiti has killed that many people while creating an ecological disaster. The U.N. has never paid reparations for that massacre."
The MINUSTAH mission was also marred by a sexual abuse scandal in which U.N. personnel reportedly raped girls as young as 11 years old before abandoning them to raise children—dubbed "petit MINUSTAH"—alone.
"Every invasion of Haiti is sold as helping to quell 'chaos.' Each time it just strengthens the neocolonial elite and the associated exploitation by Western companies," wrote U.S. journalist Eugene Puryear.
Referring to Kenyan President William Ruto—under whom the country's armed forces and allied militias have been accused of war crimes including the murder, rape, and torture of civilians in counterinsurgency operations—Puryear added: "This one will be no different. Shame on President Ruto for trying to use Pan-Africanism to cover for imperialism."
Imperialist invasions and meddling are as old as Haiti, home of the world's only successful nationwide slave revolt and the second country in the Western hemisphere to win its independence, after the United States. Haiti was the first truly free nation in the Americas, and the world's first Black republic. Its revolution also belied the hypocritically egalitarian pretensions of the French and U.S. revolutions, the latter of which fought to preserve and expand slavery while declaring that "all men are created equal."
While recognizing the crushing debt imposed by France as a condition for independence, the United States withheld diplomatic recognition of Haiti until 1862. Half a century later, U.S. President Woodrow Wilson, a professed champion of national "self-determination," ordered a U.S. invasion in the name of "stability" following the assassination of Haitian President Jean Vilbrun Guillaume Sam. The murder sparked widespread violence and U.S. Marines, wroteTime, "landed at Port-au-Prince and began forcibly soothing everybody."
U.S. troops occupied Haiti until 1934, killing thousands of Haitians who resisted the invaders. Occupation forces and administrators implemented forced labor to build infrastructure and public works projects. The occupiers introduced Jim Crow segregation while looting the country's finances for the benefit of New York banks. Rape of Haitian women and children by U.S. troops ran rampant, and went unpunished.
After U.S. troops left, successive U.S. administrations backed Haitian dictators including the brutal kleptocrat Francois "Papa Doc" Duvalier and his son Jean-Claude "Baby Doc" Duvalier, even as his death squads murdered as many as 60,000 Haitians.
Haiti finally held democratic elections in 1990. Jean-Bertrand Aristide, a Catholic priest, was elected with two-thirds of the vote. However, less than a year later he was overthrown in a military coup whose plotters included CIA operatives.
In 1994 Joe Biden, then the junior U.S. senator from Delaware, said that "if Haiti just quietly sunk into the Caribbean or rose up 300 feet, it wouldn't matter a whole lot to our interests." President Bill Clinton did not agree, and that same year his administration secured United Nations Security Council authorization to stage a U.S.-led invasion to "restore democracy" to Haiti. Clinton sent 25,000 troops on a "nation-building" mission, and Aristide was returned to the presidency.
However, a decade later the George W. Bush administration actively worked to topple Aristide's government in events culminating in a 2004 coup, in which the same CIA-trained forces that previously ousted the president again played a key role.
"Once again, the U.S. government is using the United Nations to push for a genocidal military intervention in Haiti," the International People's Assembly, a network of over 200 leftist groups, wrote on social media Monday. "The disastrous experiences of foreign interventions show that they only serve to deepen violence, poverty, and injustice against the Haitian people."
News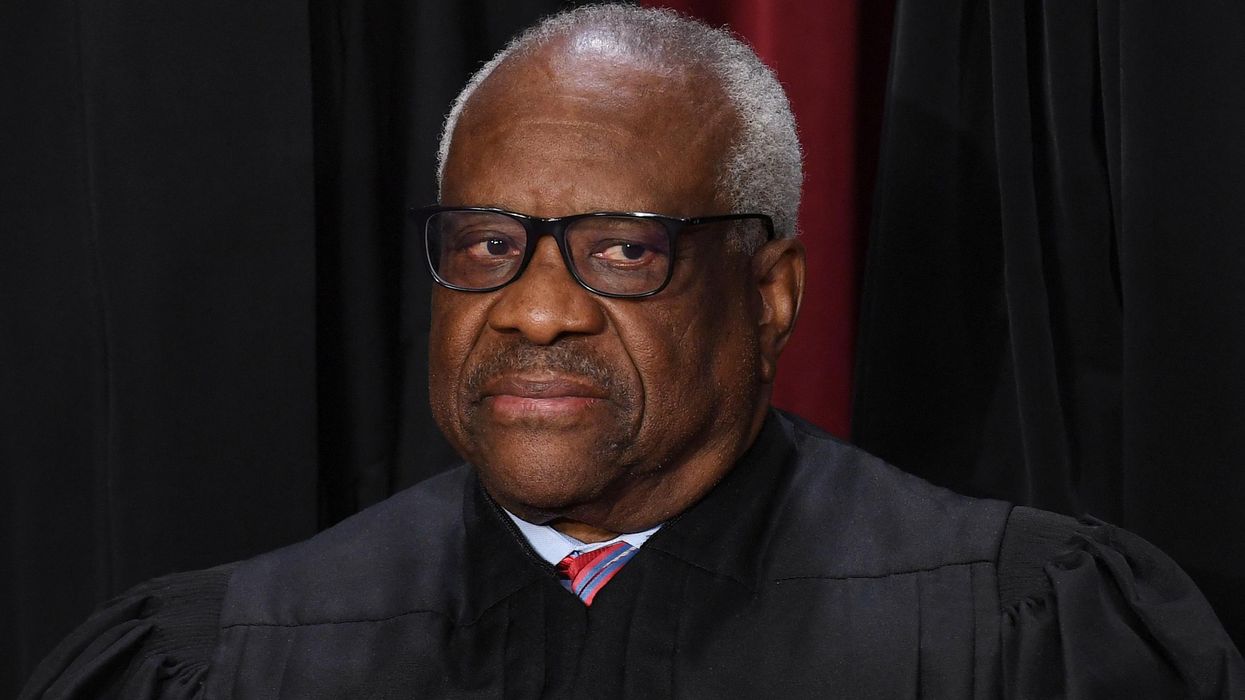 "Crow's interest in these cases is unambiguous, as is the depth of Thomas' relationship with his patron," said the head of the Revolving Door Project.
"It is a travesty that Clarence Thomas failed to recuse himself in yet another case from which his right-wing donors could directly benefit," said Revolving Door Project executive director Jeff Hauser in a statement. "Justice Thomas' billionaire benefactor Harlan Crow has a vested interest in weakening rent control laws across the country to buttress his real estate empire's profits."
The Supreme Court in recent months has faced calls for new ethics rules, a U.S. Department of Justice probe, and Thomas' resignation in response to revelations about his relationship with Crow and other rich GOP donors. In addition to treating Thomas to luxury vacations, Crow bought his mother's house and contributed to the private school tuition for a great-nephew he raised.
"Justice Thomas' billionaire benefactor Harlan Crow has a vested interest in weakening rent control laws across the country to buttress his real estate empire's profits."
"Crow's industry lobbyist of choice, the National Multifamily Housing Council, filed an amicus brief urging the 2nd Circuit to take up the challenge to New York City's rent control law in 2021," Hauser noted. "While the NMHC did not file a brief for the case before the Supreme Court, there should be little doubt that Thomas and his clerks are aware of NMHC's, and therefore Crow's, interest in the case."
As The New York Timesreported Monday, "Other petitions asking the Supreme Court to rule on aspects of the regulations are pending, and the justices may yet agree to consider one or more of those cases."
Given that, "the threat from the Thomas-Crow relationship remains imminent," Hauser stressed. "We call on Thomas to immediately recuse himself from two additional challenges to New York City's rent control law relisted for the October 6th conference by the court: 74 Pinehurst LLC v. New York (22-1130) and 335-7 LLC v. City of New York. Crow's interest in these cases is unambiguous, as is the depth of Thomas' relationship with his patron Crow."
The recusal demand comes after the Revolving Door Project in July released a report on Crow's ties to the National Multifamily Housing Council, including that—as the group highlighted Monday—NMHC Chair Ken Valach is CEO of three subsidiaries of his company Crow Holdings.
Thomas and other members of the court have also recently faced calls to recuse themselves from other cases due to similar conflicts. For example, he and fellow right-wing Justice Samuel Alito are under pressure to not be involved in Consumer Financial Protection Bureau v. Community Financial Services Association of America, which they are set to hear arguments for on Tuesday.
As Common Dreamsreported earlier Monday, in response to concerns about that case, Stand Up America's Brett Edkins said that "Justices Thomas and Alito are shamelessly thumbing their noses at judicial ethics, living the high life on GOP billionaires' dime. While they bask in luxury, the court's conservative supermajority is ruthlessly stacking the deck in favor of the wealthy and powerful, while chipping away at the freedoms of everyday Americans."
Although Thomas' involvement in the court's decision to not hear the New York rent stabilization case was cause for concern, advocates in the city still cautiously welcomed the outcome—while recognizing the threats to the protections for renters loom.
"It's definitely positive news that CHIP was denied and we hope that the same will happen in the other two cases," Ed Josephson of the Legal Aid Society, co-counsel for tenant groups who joined all of the related suits, toldCity Limits.
"I think I'm optimistic that the other petitions will be denied," he said, "because all of them are contrary to long-standing precedent."
News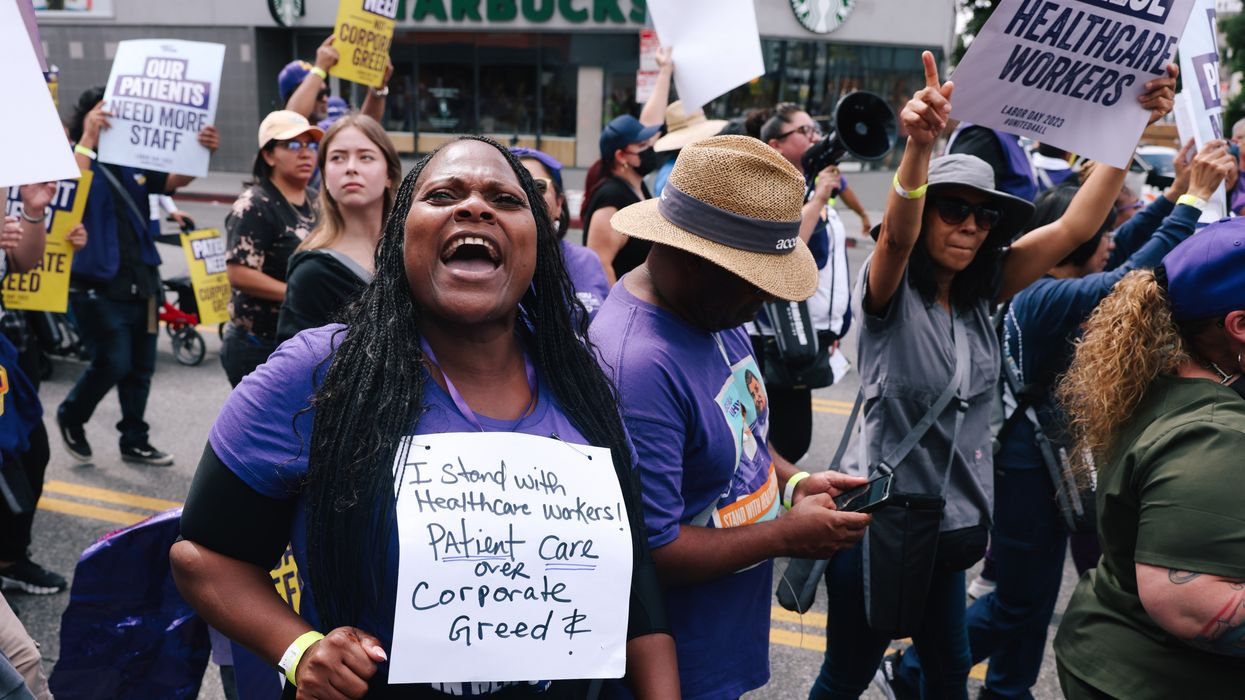 "We're burning ourselves out trying to do the jobs of two or three people, and our patients suffer when they can't get the care they need due to Kaiser's short-staffing," said one Kaiser Permanente worker.
In what's expected to be the largest-ever U.S. healthcare worker strike, more than 75,000 Kaiser Permanente employees in six states and Washington, D.C. are set to stop working for three days starting Wednesday to protest what they say are unfair working conditions and unsafe staffing levels at hundreds of hospitals and clinics across the country.
The Coalition of Kaiser Permanente Unions—which represents 85,000 KP workers in eight unions—began its national bargaining process in April in anticipation of worker contracts expiring at the end of September. Union members are seeking across-the-board raises of between 5.75%-6.5%; KP is offering 3%. Additionally, workers want protections against subcontracting and outsourcing, better performance-sharing bonuses, an improved retiree medical plan, and unionization rights for employees of nonunion entities acquired by the KP.
In a 2022 survey of 33,000 KP employees, two-thirds of respondents said they've seen patient care delayed or denied due to short staffing during the Covid-19 pandemic.
"Kaiser executives are refusing to listen to us and are bargaining in bad faith over the solutions we need to end the Kaiser short-staffing crisis," said Jessica Cruz, a licensed vocational nurse at Kaiser Los Angeles Medical Center. "I see my patients' frustrations when I have to rush them and hurry on to my next patient."
"That's not the care I want to give," Cruz added. "We're burning ourselves out trying to do the jobs of two or three people, and our patients suffer when they can't get the care they need due to Kaiser's short-staffing."
Based in Oakland, California, KP—which operates 39 hospitals and more than 700 medical offices staffed by over 300,000 workers and serving nearly 13 million patients—is the nation's largest nonprofit healthcare provider.
According to a statement from the coalition:
Kaiser has reported $3 billion in profits in just the first six months of this year. Despite being a nonprofit organization—which means it pays no income taxes on its earnings and extremely limited property taxes—Kaiser has reported more than $24 billion in profit over the last five years. Kaiser's CEO was compensated more than $16 million in 2021, and 49 executives at Kaiser are compensated more than $1 million annually. Kaiser Permanente has investments of $113 billion in the U.S. and abroad, including in fossil fuels, casinos, for-profit prisons, alcohol companies, military weapons, and more.
Workers in California, Colorado, Washington, Oregon, Maryland, Virginia, and Washington, D.C. will take part in the strike.
KP communications manager Hilary Costa toldHealthcare Dive Monday that "the best place to reach an agreement is at the bargaining table. We will ask our employees to reject any call to walk away from their jobs."
However, 30-year KP employee Maria Jostes told the outlet that while "there used to be this real collaborative problem-solving approach," over the past five or six years there's been "a culture shift from folks at the very top."
The imminent Kaiser strike comes amid a surge in U.S. labor organizing and action, including the expanding United Auto Workers strike and the Hollywood writers' strike, which ended last week with union members now voting on a tentative three-year contract.

News
Independent, nonprofit journalism needs your help.
Please Pitch In
Today!