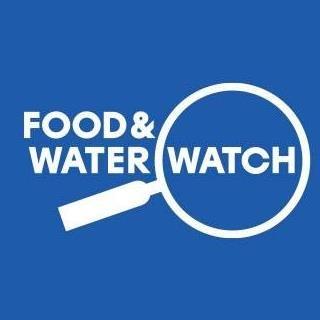 For Immediate Release
Contact:
Seth Gladstone, sgladstone@fwwatch[dot]org, 917.363.6615
With Proposals to Allow Fracking Waste Dumping in Waterways, EPA Is Courting Disaster
Statement of Mitch Jones, Climate & Energy Policy Director, Food & Water Action
WASHINGTON
A number of recent reports indicate that the Environmental Protection Agency is studying the possibility of allowing states vast new discretion to allow much more dumping of processed wastewater from oil and gas drilling and fracking operations directly into natural waterways like rivers and streams. In response, Food & Water Action Climate & Energy Policy Director Mitch Jones issued the following statement:
"Simply put, there is no safe way to manage or dispose of highly toxic, radioactive fracking wastewater. But dumping it straight into rivers and streams, many of which are the source of drinking water for countless communities across the country, is patently absurd. Because fracking operations are foolishly exempt from the Safe Drinking Water Act, we don't even know all of the dozens of chemicals used to frack in most places. But we do know that fracking fluid and waste contains many heavy metals, known carcinogens, endocrine disrupters and radioactive materials. Disposing of such materials in public waterways would be courting disaster and death.
"It is virtually impossible to safely manage fracking wastewater at treatment facilities. In Pennsylvania, sewage treatment plants that are supposed to treat local municipal wastewater and industrial discharges have been used to treat fracking wastes. They have been ineffective, and heavy metals, radionuclides, salts and other fracking waste contaminants have passed through the processes.
"The only way to stop these radioactive and chemical-laden wastes from further imperiling communities and the environment is by banning drilling and fracking everywhere. Instead of doubling down on fossil fuels, we should invest in a fair and just transition to 100 percent renewable energy, starting now."
Food & Water Watch mobilizes regular people to build political power to move bold and uncompromised solutions to the most pressing food, water, and climate problems of our time. We work to protect people's health, communities, and democracy from the growing destructive power of the most powerful economic interests.
(202) 683-2500
LATEST NEWS
"We commend the Ojai City Council for standing up for what is necessary and just," said an advocate.
Animal rights advocates are applauding this week following a historic vote in the city of Ojai, California, where local lawmakers on Tuesday night adopted an ordinance to recognize the bodily rights of elephants, making it the first U.S. city to recognize the legal rights of nonhuman animal.
The Nonhuman Rights Project (NhRP) helped develop and lobbied for the new ordinance, which was introduced by Councilmember Leslie Rule and passed in a 4-1 vote.
Under the ordinance, it is now illegal in Ojai to subject an elephant to the lack of freedom endured by an elephant named Tarra, who was held in captivity in Ojai Valley and exploited for entertainment—including a rollerskating act—in the early 1980s before becoming the first resident of the nation's largest elephant sanctuary in 1995.
"This legislation is historic," said Courtney Fern, director of government relations and campaigns for NhRP. "It's indisputable that elephants suffer when deprived of their freedom and that animal welfare laws can't end their suffering. For elephants and the nonhuman animal rights movement, we are proud to support this first-of-its-kind ordinance, and we commend the Ojai City Council for standing up for what is necessary and just."
"We have known for some time that elephants have strong empathetic responses to one another's condition."
The new law stems from researchers' findings that "elephants are similarly situated to humans, as they have long-term memories, learning abilities, empathy, and self-awareness," according to the city council.
"We have known for some time that elephants have strong empathetic responses to one another's condition," Mark Scott, interim Ojai city manager, toldKTLA. "I am glad that we are able to make this statement supporting the place of these noble creatures in our world."

NhRP expressed hope that the ordinance "will be the first of many such laws: introduced by elected officials who understand that a sustainable and just future for all life on Earth means extending compassion to and establishing legal rights for nonhuman animals."
"In legislatures, in courtrooms, and beyond, that's what this movement is about," said the group.
Josh Jowitt, senior lecturer on natural and animal rights at Newcastle Law School in the United Kingdom, said the ordinance should not be dismissed as pertaining to "just one city."
"It may not seem much," said Jowitt, "but this decision means that U.S. courts can no longer claim there is no precedent in the country for explicitly recognizing an elephant's right to bodily liberty."
News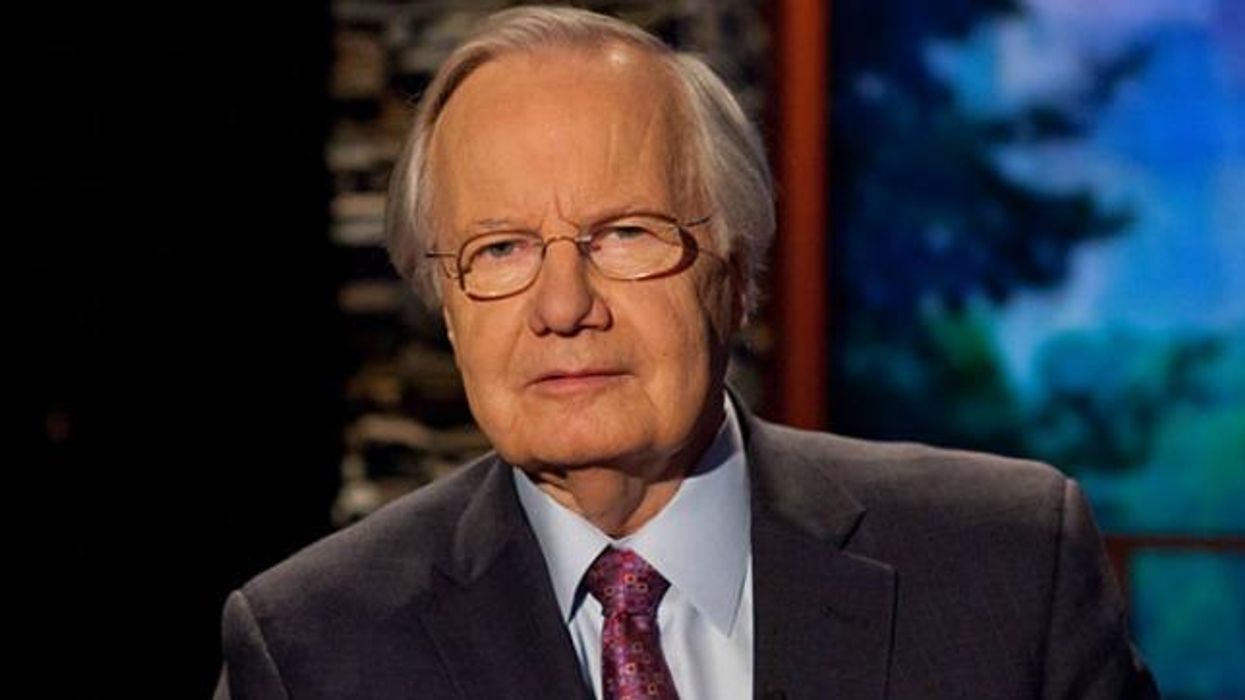 "To have our decades of work preserved in such a way—where anyone can come online and visit so many hours of programming—is an unexpected honor," said the renowned broadcaster.
Legendary U.S. broadcaster Bill Moyers is set to join fellow journalist Judy Woodruff Thursday evening for a conversation and screening at the Library of Congress' Thomas Jefferson Building in Washington, D.C. to celebrate a collection of his work spanning half a century.
"They will discuss changes in the media and journalism over more than five decades, their experience covering America and foreign affairs, the Civil Rights Movement, race, and the clash of ideologies, including challenges to democracy from capital, extremism, and growing conflicts over the freedom of democracy," according to the Library of Congress.
Woodruff chairs the executive advisory council of the American Archive of Public Broadcasting—a collaboration between the Library of Congress and Boston's GBH that pulled together more than 1,000 television programs for its recently unveiled Bill Moyers Collection, most of which is available online at AmericanArchive.org.
"The Bill Moyers Collection offers a wealth of engaging and probing conversations with leading thinkers, authors, artists, and political figures of our times, along with penetrating investigative reports covering many conflicts and issues that have animated the past 50 years and beyond," said Alan Gevinson, the Library of Congress' project director for the archive. "We are deeply honored to host this remarkable collection."
"The Bill Moyers Collection offers a wealth of engaging and probing conversations with leading thinkers, authors, artists, and political figures of our times, along with penetrating investigative reports."
Throughout his decades in journalism, Moyers has interviewed numerous high-profile figures, including Maya Angelou, Margaret Atwood, Harry Bridges, Bill Gates, Salman Rushdie, Desmond Tutu, Elie Wiesel, and multiple U.S. Supreme Court justices and presidents.
"To have our decades of work preserved in such a way—where anyone can come online and visit so many hours of programming—is an unexpected honor," said Moyers, a longtime Common Dreamscontributor and Television Hall of Fame member who has won multiple Emmy Awards, Alfred I. duPont-Columbia University Awards, Peabody Awards, and George Polk Awards.
"That the American Archive of Public Broadcasting is making this possible," he added, "will allow viewers for generations to come to see what mattered to us over the years—and how we covered our times through the stories of contemporary democracy and its struggle to survive and thrive as well as the perceptions of many of our society's foremost thinkers and creators."
As the journalist's website—which is in archive mode—details:
Moyers began his journalism career at age 16 as a cub reporter for his hometown daily newspaper in Marshall, Texas. He was a founding organizer and deputy director of the Peace Corps and special assistant to President Lyndon B. Johnson. Moyers served as Johnson's press secretary from 1965 to 1967.

As publisher of Newsday from 1967 to 1970, Moyers brought aboard writers including Pete Hamill, Daniel Patrick Moynihan, and Saul Bellow, and led the paper to two Pulitzer Prizes. In 1976, he was the senior correspondent for the distinguished documentary series "CBS Reports" and later a senior news analyst for the "CBS Evening News."
In 1986, Moyers and Joan Konner founded Public Affairs Television—which, as the Library of Congress noted, "was widely acclaimed for its innovative and courageous exploration of subjects including politics, the environment, the role of the media in democracy, and the world of ideas." His wife and creative partner Judith Davidson Moyers soon joined the independent production company, which operated until 2015.
"Not content just to diagnose and document corporate and political malpractice, Moyers has regularly taken his cameras and microphones to cities and towns where unions, community organizations, environmental groups, tenants rights activists, and others were waging grassroots campaigns for change," Peter Dreier wrote for Common Dreams in 2015. "Moyers has given them a voice. He has used TV as a tool to expose political and corporate wrongdoing and to tell stories about ordinary people working together for justice."
Near the end of the final episode of his weekly show "Moyers & Company" in 2015, the veteran broadcaster told viewers that "democracy is a public trust—a reciprocal agreement between generations to keep it in good repair and pass it along."
"Our great progressive struggles have been waged to make sure ordinary citizens, and not just the rich and privileged, share in the benefits of a free society," he continued. "So to this new generation, I say: Over to you, welcome to the fight."
News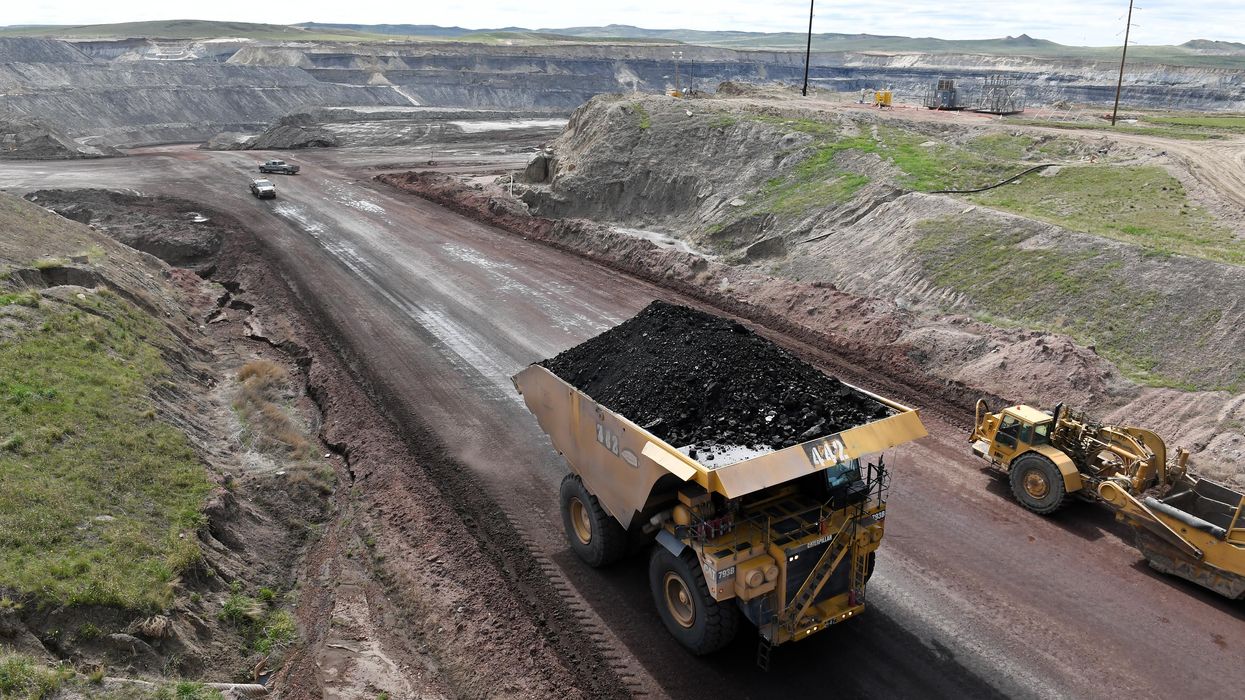 "The choices of these companies reflect a clear double standard in who is expected to pay the price for climate change," said one advocate.
Reports have mounted in recent months about U.S. insurers announcing plans to end new insurance policies for homeowners in certain parts of the country, including California, where residential areas are increasingly vulnerable to wildfires, and Florida, where residents face the threat of hurricane and flood damage.
But a new report by consumer watchdog Public Citizen and advocacy group Insure Our Future shows that insurance companies' newfound awareness of the climate emergency hasn't stopped them from continuing to underwrite the top source of the carbon dioxide emissions that are heating the planet, causing sea levels to rise, and fueling extreme weather events.

Insurance companies including Liberty Mutual, Swiss Re, American International Group (AIG), Lloyd's of London, and Zurich are among 16 firms that are still underwriting the top 25 coal mines in the United States.
The companies' support has allowed the pollution-causing industry to produce 60% of the country's current coal output, according to Public Citizen.
Last year, the top five insurers listed above issued coverage for the production of more than 245 million tons of coal, representing at least 41% of the coal produced.
AIG was the worst offender last year, underwriting at least 28% of coal production, and companies including Swiss Re and Liberty Mutual blatantly violated their own stated policies on coal.
"The hypocrisy is staggering," said Public Citizen.
The companies' continued support for coal—combined with their abandonment of homeowners—amounts to "greenwashing," said Carly Fabian, an insurance policy advocate for Public Citizen.
"While insurance companies claim to have seen the light on climate change when they abandon homeowners, that same concern appears to be nowhere in sight when they chose to insure coal mines," said Fabian. "Insurance providers seem to be greenwashing their images by claiming to restrict coal, while undermining their policyholders and their own stated policies to continue underwriting one of the dirtiest forms of energy."
Public Citizen's analysis found that Liberty Mutual has violated its own coal policy, which states that it will "no longer accept underwriting risk for companies where more than 25% of their exposure arises from the extraction and/or production of energy from thermal coal" and that it will phase out coverage for companies with such exposure by 2023.
Liberty Mutual underwrote Signal Peak Energy's Bull Mountain Mine No. 1 in 2022; while the company's policy does not define "exposure," the project likely violates the insurer's stated threshold because 90% of Signal Peak's revenue is derived from coal.
While it continues to underwrite coal production, Liberty Mutual announced in July that it would stop issuing business owners policies in California.
Swiss Re also violated its own policy, by underwriting a coal mine operated by Buckskin Mining Company, which generates 90% of its revenue from the coal business and produces nearly 10 million metric tons of coal each year.
The insurer has stated that it will phase out thermal coal production coverage by 2030 in Organization for Economic Cooperation and Development (OECD) countries and by 2040 worldwide, and that until then it will "exclude re/insurance support to companies or projects that have more than 30% of exposure to thermal coal."
Fabian said that "the choices of these companies reflect a clear double standard in who is expected to pay the price for climate change. The insurance industry needs to muster the courage to cut their coverage for fossil fuels before it becomes too risky to insure the rest of us."x

Zurich's coal policy contains a loophole, said Public Citizen, that has allowed the company to insure thermal coal mines even though in 2019 it said it would "no longer underwrite or invest in companies that generate more than 30% of their revenue from mining thermal coal or produce more than 20 million tons of thermal coal per year."

The group said open records requests for insurance certificates showed that:
From 2020 until November 2022, Zurich insured two subsidiaries of Alpha Metallurgical Resources—Alpha Coal West and the third-largest U.S. coal producer, Alpha Natural Resources—for operation of the Eagle Butte and Belle Ayr mines. While the mines are among the top producers of U.S. thermal coal, Zurich is not violating its coal policy because it applies only to companies involved in the thermal coal business and in this case, the companies involved appear to conduct most of their business in metallurgical coal, not thermal coal. This underscores the need for Zurich, and all insurers, to explicitly address metallurgical coal in underwriting restrictions, since metallurgical coal, which is currently the basis for making steel, is a significant source of carbon emissions and low-carbon alternatives exist.
"We expected some companies to be underwriting coal projects, but the data underscore the loopholes in their policies and disregard for public commitments across the insurance industry," said Fabian.
Meanwhile, Zurich's affiliate, Farmers Insurance Group, is among the companies that have pulled out of Florida due to climate risks.
Clara Vondrich, senior policy counsel at Public Citizen, said U.S. insurers are "double-dipping in the worst way."
The report called on all insurance firms to:
Immediately cease insuring new and expanded coal mines or coal power infrastructure projects;
Immediately stop insuring any new clients from the coal sector which are not aligned with a credible 1.5ºC pathway, and stop offering any insurance services which support the expansion of coal production with existing clients;
Phase out all insurance services for existing coal sector clients which are not aligned with a credible 1.5°C pathway by the end of 2024; and
Immediately divest all assets, including assets managed for third parties, from coal companies that are not aligned with a credible 1.5ºC pathway.
The report was released days before Insure Our Future and other groups are set to rally at the Insurance Leadership Forum in Colorado Springs, where advocates will demand companies "insure our communities instead of oil, gas, and coal."
"On October 1, insurance executives will be gathering in Colorado Springs to play golf, drink cocktails, and discuss 'insurance leadership,'" said Rainforest Action Network. "Join us as we rally to demand real climate leadership!"
News
Independent, nonprofit journalism needs your help.
Please Pitch In
Today!