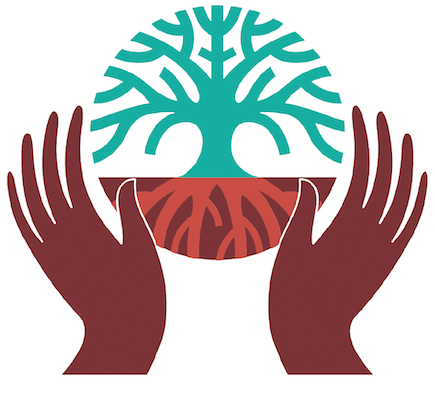 No More Excuses: The World Bank Must Halt All Funding for Fossil Fuels
#ClimateEmergency  #FossilFreeWBG #WBGMeetings
WASHINGTON
The World Bank's subsidizing of fossil fuels is fanning the flames of the climate emergency and must stop, a coalition of civil society organizations said in a letter sent to the Bank today. Despite the World Bank Group's (WBG) announcements at the Paris Climate Conference, it is clear that flagrant contradictions to climate pledges still exist.
Instead of helping countries make the transition out of fossil fuels, the WBG, from 2014 to 2018 alone, has assisted the development of fossil fuels in 45 countries, either through project finance or development policy finance and technical assistance, according to a database the climate group Urgewald built based on documents from the World Bank website.
During this time period, the WBG provided over $12 billion in project finance for 88 fossil fuel projects in 38 countries. In addition, the WBG assisted the development of fossil fuels through policy programs in at least 28 countries, including the development of coal in 6 countries.
But the World Bank Group can turn over a new leaf during its Annual Meetings this week. Member states should demand the Bank's managers to announce they are following the recommendations contained in the latter as set out by civil society and informed by the latest science:
End fossil fuel project funding by the close of 2020;
Phase out lending for all fossil fuels after 2020, including lending for 'associated facilities' for fossil fuel projects;
Require the private sector arm of the Bank, the International Finance Corporation (IFC) and its financial intermediaries to divest from all fossil fuels, not just coal;
Devote at least 40% of finance to climate by 2020;.
Adhere to the UN Declaration on Human Rights and the UN Declaration on the Rights of Indigenous Peoples, specifically pertaining to Free, Prior and Informed Consent.
Furthermore, the Bank should increase its investments in renewable energy, particularly in Sub-Saharan Africa and South Asia, where access to electricity and clean cooking remains low.
The climate crisis is causing untold destruction across the world. The organizations calling on the Bank to correct course include those based, representing, or operating in parts of the world where millions of people have been hit by and are vulnerable to climate disasters.
"Beyond the greenhouse gas emissions of fossil fuel business lays the heavy health, social and cultural burdens that local communities carry on their backs. The World Bank cannot afford to continue to invest in a sector that negatively impacts the lives of these communities either directly or indirectly!" said Augustine Njamnshi, Coordinator of the African Coalition for Sustainable Energy and Access
"We are calling for the World Bank to stop financing fossil fuels--now is the time to show real climate leadership and dedication to ecological sustainability, and human and Indigenous rights, as we face the unprecedented dangers of a world plunging into climate chaos. The World Bank has invested billions of dollars into the fossil fuel industry since the signing of the Paris Climate Agreement. Business as usual cannot continue. Now is the time for investments in renewable, regenerative energy for all." said (Ms.) Osprey Orielle Lake, Executive Director of the Women's Earth and Climate Action Network (WECAN)
"Deep water drilling for oil in Guyana's ocean is illegal and it is madness. The climate emergency and biodiversity collapse already threaten life on earth. The World Bank must immediately stop supporting oil related activities in Guyana," said Melinda Janki, international lawyer and attorney-at-law in Guyana.
"Finance without fossils must be the policy of the World Bank Group. The business model based on coal, oil and gas has led the world into the climate crisis. We call on the shareholders to end any support for fossils," demands (Ms.) Ute Koczy, Director IFI Program, urgewald (Germany)
"As a public Bank, the World Bank has a legal mandate to use its funds to end long term poverty, and a moral obligation not to fund climate change which perpetuates poverty for those most affected and left behind. The World Bank should therefore lead on solutions that end poverty, especially for the most vulnerable. The Bank should be focusing on the type of renewable energy that will bring sustainable, affordable energy to people around the world who don't yet have energy access. Investing in energy for the future is the way to lift people out of poverty, not locking countries into dirty fossil fuels of the past." said Amanda Mukwashi, CEO, Christian Aid
"Right now, Catholic bishops from around the world are gathering in Rome to respond to the social and environmental costs of fossil fuel extraction and climate change in the Amazon. But these challenges are also global, affecting communities everywhere. The World Bank must provide moral leadership and divest from fossil fuel projects today." Chloe Noel, Faith Economy Ecology Program Manager for the Maryknoll Office for Global Concerns.
"As one of the major funders of fossil fuel projects, the World Bank must take responsibility for its part in bankrolling the climate crisis. That means a swift and deliberate halt to funding all fossil fuel infrastructure and projects. Not a single new mine, not another pipeline, not one more compressor station or power plant can be built. Instead, the World Bank must heed the call of the millions of people who took part in the global climate strikes and commit to equitably funding projects that will accelerate transition to a liveable future and habitable climate." Tamara Toles O'Laughlin, North America Director for 350.org
Case after case demonstrates World Bank fossil fuel-generating projects fail to consider intersectional gendered and environmental impacts. In the Bank's low-income target countries where women compose the vast majority of farmers - eg women produce about 80 percent of crops in Africa -- fossil-fuel generating projects expose them to handling polluted water and soil in the production, collection, processing and preparation of food stuffs and fish. Then entire populations consume toxic-laden crops and fish. The Bank must stop violating rights to access clean natural resources and livelihoods which fossil-fuel generating projects destroy. Elaine Zuckerman, President, Gender Action
"The World Bank and the IMF have been spectacularly slow to wake up to the reality of climate change. The Bank continues to fund destructive oil and mining projects in the Global South, that not only fuel the climate crisis and escalate inequality, but rob women and indigenous people of their lands and livelihoods. Meanwhile, the IMF prolongs debt and financial crises with its austerity policies, which leave countries unable to invest in the public services needed to achieve the sustainable development goals and less able to recover from climate disasters. Despite its rosy rhetoric on gender, the Bank's policies exploit women's unpaid labour, making their lives harder and leaving too many unable to access decent work." (Ms.) Wangari Kinoti, policy advisor - women's rights, ActionAid International
"World Bank resources are helping states in northeast Brazil to legalize land takeovers by large companies that are also engaged in deforestation, misuse of pesticides, depletion of water sources, and forced evictions. Their agents are evicting communities from their territories, using death threats against indigenous and traditional rural communities that are fighting for their right to exist. Altamiran Ribeiro represents the Pastoral Land Commission of the Catholic Church in the state of Piaui, Brazil
"The Caribbean lives in fear during hurricane season. Those storms, so much stronger and more frequent now, not only kill people and destroy homes and businesses and infrastructure -- they set us back years economically. We end up saddled with new debts on top of old ones, and then there are cuts in social programs in order to pay them off, putting us in a poverty spiral. The World Bank and IMF must support a UN fund that provides funds and debt relief automatically to countries following a climate disaster. (Ms.) Heron Belfon, Project Coordinator, Jubilee Caribbean,
The Bank has been bankrolling the climate crisis. In the face of a climate emergency, there is no longer a place for the World Bank operating as it had for decades resulting in the poverty of millions, environmental plunder, displacement of communities, systematic violations of human rights and climate change. Not only has the Bank been a detriment to countries like the Philippines, it remains a hazard to humanity's survival by continuing to finance climate-change inducing projects like coal plants. We must not allow the Bank to reduce our future to a mere business proposition in favor of fossil fuels. The World Bank should stay out of climate and our future! - Aaron Pedrosa, Secretary-General, Sanlakas-Philippines
The Women's Earth and Climate Action Network (WECAN) International is a solutions-based organization established to engage women worldwide in policy advocacy, on-the-ground projects, direct action, trainings, and movement building for global climate justice.
LATEST NEWS
Despite Saturday's reprieve, Sen. John Fetterman warned that "pushing the snooze button solves nothing, because these same losers will try to pull the same shit in 45 days."
A government shutdown was averted Saturday night after the Senate voted 89 to 9 to approve a stopgap spending measure passed by the House of Representatives that afternoon.
The agreement funds the government for 45 days and includes an additional $16 billion in disaster funding as New York City mops up from flash flooding following an extreme rain storm. It does not include aid for Ukraine.
"It has been a day full of twists and turns, but the American people can breathe a sigh of relief," Senate Majority Leader Chuck Schumer (D-N.Y.) said on the Senate floor. "There will be no government shutdown."
"This is not entertainment, it's governance. We must not allow the Freedom Caucus to turn our government into The Steve Wilkos Show."
The bill now heads to President Joe Biden for his signature.
"This is good news for the American people," Biden said in a statement. "But I want to be clear: We never should have been in this position in the first place."
Biden criticized far-right Republicans in the House for demanding cuts beyond what the president had negotiated with House Speaker Kevin McCarthy (R-Calif.) in a deal that progressives had already criticized for slashing programs for needy Americans and pushing through the controversial Mountain Valley Pipeline.
"They failed," Biden said of the far-right bloc.
MoveOn executive director Rahna Epting pointed out on social media that "this entire crisis was a GOP manufactured one."
"The Republican controlled House of Reps couldn't get their act together, and their endless infighting only transpired into bare minimum alignment at the 11th hour," Epting said.
Sen. Bernie Sanders (I-Vt.) celebrated the fact that the far-right bid to enshrine even steeper cuts to the social safety net did not succeed.
"I'm delighted that Congress was able to avoid a painful and unnecessary shutdown," he tweeted. "I'm also pleased that programs working families need were not cut and that there was a good increase in funds for disaster relief which will help Vermonters rebuild from July's terrible flooding."

Sen John Fetterman (D-Pa.), however, pointed out that the Republicans could force a similar crisis again on November 17 when the stopgap agreement expires.
"I voted at 8:30 pm on a Saturday night, that's my job. But the American people should never have to worry about their government shutting down," Fetterman posted on social media. "Pushing the snooze button solves nothing, because these same losers will try to pull the same shit in 45 days."
"I voted yes tonight to keep the government open, but I'm done normalizing this dysfunction," he continued. "This is not entertainment, it's governance. We must not allow the Freedom Caucus to turn our government into The Steve Wilkos Show."
Epting also expressed concern about what would happen when the deal expired.
"We do this all over again in 45 days, and Republicans will shut the government down then," Epting said. "This likely leads to more instability and extremism in the House as the far right will try to remove McCarthy over this. If we elect clowns, we get a circus."
Before the larger budget fight, Congress is now poised to take up the question of additional funding for Ukraine, something Biden, Schumer, and Sanders all flagged as a priority.
House Democratic leadership also said they expected a House vote on Ukraine funding soon in a statement reported by Jake Sherman of Punchbowl News.
News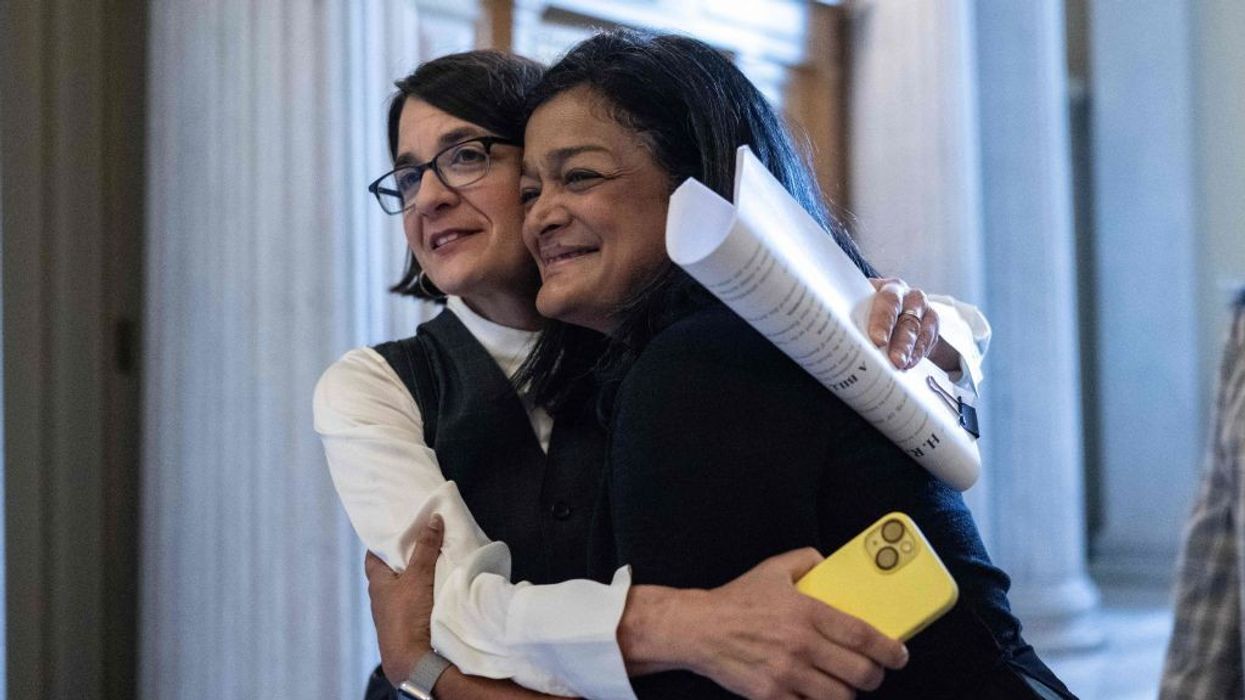 Speaker Kevin McCarthy had previously said that bringing a clean spending bill to the floor would count as surrender.
The House of Representatives voted 335 to 91 to keep the government open Saturday afternoon, as House Majority Leader Kevin McCarthy put forward a bill to fund the government for 45 days without the steep cuts to services or harder border measures demanded by far-right Republicans.
McCarthy had previously said that bringing a clean spending bill to the floor would count as surrender, Politico pointed out. The outlet's Congress reporter Olivia Beavers noted on social media that McCarthy received more votes from Democrats than from his own party, at 209 and 126 respectively.
"It's been interesting watching the MAGA Republicans surrender," Ilhan Omar (D-Minn.) tweeted. "All their must-have poison policies have been removed from the House bill we just passed. We held the line and won for the American people."
On Friday, 21 House Republicans rejected a spending measure that would have cut the budgets of several agencies by almost 30% and included harsher border control measures, The Associated Press reported.While Democrats rejected the measure for being too extreme, the 21 Republicans argued it didn't go far enough.
That refusal prompted McCarthy to change tactics Saturday, despite the fact that his speakership will likely be challenged by the right.
"If somebody wants to remove me because I want to be the adult in the room, go ahead and try," McCarthy said, as AP reported. "But I think this country is too important."
"Democrats held the line against Republicans' cruel, extreme, and unworkable agenda and the Republican resolve crumbled."
The House bill funds the federal government at 2023 levels through November 17 and includes the additional $16 billion in disaster funding requested by President Joe Biden. It does exclude funding for Ukraine, which was a part of the Senate's temporary spending measure. However, Washington Post White House economics reporter Jeff Stein tweeted that it was a "truly striking L for House conservatives demanding massive domestic spending cuts."
"A few days ago, far-right of GOP was insisting ~10% cuts to domestic programs were insufficient," he said. "Now, looks like they're going to get 0% cuts instead."
In an earlier tweet, Stein pointed out that since the stopgap measure relies on spending levels from Fiscal Year 2023, it avoids cuts to WIC, childcare, scientific research, housing support, and other domestic programs.
Progressive lawmakers counted the vote as a win.
"House Democrats have engineered a huge victory for the American people in averting a Republican shutdown," Congressional Progressive Caucus Chair Pramila Jayapal (D-Wash.) said in a statement. "This is a moment of relief for thousands of federal employees and working-class federal contract workers who will not miss a paycheck and the millions of Americans who rely on government services that will continue uninterrupted."
"The reason that the government will remain open tonight is simple," she continued. "Democrats held the line against Republicans' cruel, extreme, and unworkable agenda and the Republican resolve crumbled."
"Here's what went down: We just won a clean 45 day gov extension, stripped GOP's earlier 30% cuts to Social Security admin etc., staved off last minute anti-immigrant hijinks, and averted shutdown (for now)," Alexandria Ocasio-Cortez (D-N.Y.) tweeted. "People will get paychecks and MTG threw a tantrum on the way out. Win-win."
"For months, Speaker McCarthy has been a puppet of the extreme far-right. Democrats held the line on no cuts to the programs that our people depend on and we won," posted Maxwell Alejandro Frost (D-Fla.). "Big fight ahead on the budget, but this is a win. McCarthy folded and we kept the government open."
To avoid a shutdown, a bill must be ready for Biden to sign by 12:01 am Sunday. The Senate is likely to vote on the House meassure this evening, The New York Times reported.
Even if the Senate passes the measure, Jayapal said there would be more work to do and 45 days to pass a permanent funding resolution.
"Republicans are still trying to gut food, housing, and home-heating assistance for low-income families; take teachers out of classrooms; criminalize abortion; cut social security funding; and create a death panel for the earned benefits seniors rely on," she said.
"Republicans have managed to fulfill the absolute bare minimum of their obligations as the governing majority, but Democrats will need to remain vigilant," she added.
News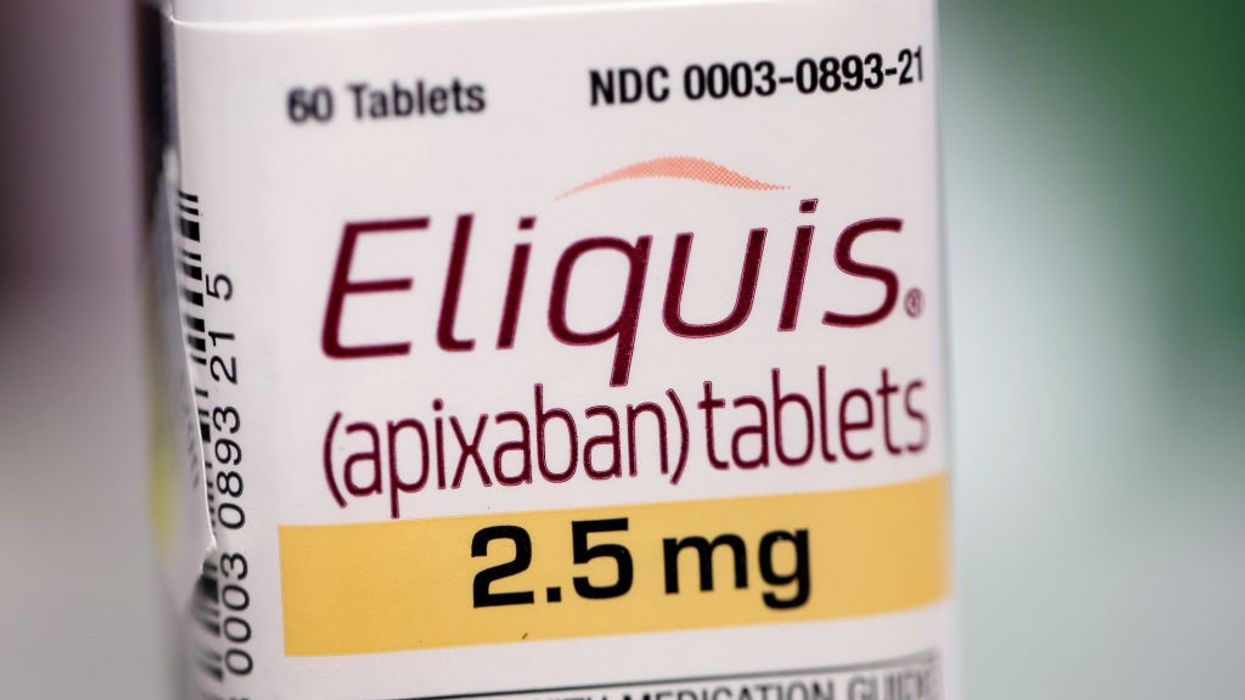 The judge said plaintiff the Chamber of Commerce "demonstrated neither a strong likelihood of success nor irreparable harm."
A federal judge in Ohio on Friday blocked an attempt by corporate interests to stop Medicare's historic negotiation of certain drug prices with pharmaceuticals.
Medicare gained the power to negotiate drug prices as part of the Inflation Reduction Act (IRA), but the several industry groups and drug makers have sued to forestall the program, arguing that it is unconstitutional, CNN explained. One of those groups was the U.S. Chamber of Commerce, which filed its lawsuit in June. The Ohio judge Friday rejected its request for a preliminary injunction to block the program before October 1, the date by which pharmaceuticals must agree to negotiate or not.
"This is the first major blow to Big Pharma in its legal battles to block the drug price negotiation provisions under the Inflation Reduction Act," Peter Maybarduk, director of the Access to Medicines program at Public Citizen, said in a statement.
"The Biden-Harris Administration won't stop fighting for what we know to be true: that nothing in the Constitution prohibits Medicare from negotiating drug prices."
"The Chamber's lawsuit lacks merit," Maybarduk contined. "The court made the right decision not to grant the injunction, which would have caused needless patient suffering and treatment rationing."
Judge Michael Newman of the Southern District of Ohio, a Trump appointee, ruled that the chamber "demonstrated neither a strong likelihood of success nor irreparable harm," as CNBCreported.
"Consequently, their request for immediate preliminary injunctive relief... is denied," Newman concluded.
Newman also rejected the Biden administration's request to dismiss the case. Instead, he gave the Chamber of Commerce until October 13 to answer some questions about its argument and the administration until October 27 to renew its motion to dismiss.
While the chamber had argued the negotiation program was unconstitutional for multiple reasons, Newman pointed out that drug companies are not forced to participate in Medicare.
"As there is no constitutional right (or requirement) to engage in business with the government, the consequences of that participation cannot be considered a constitutional violation," he said.
The Biden administration celebrated the news.
"Today's ruling from the Southern District of Ohio affirms that Medicare will move forward with negotiating lower prices for millions of seniors," Press Secretary Karine Jean-Pierre said in a statement. "And, the Biden-Harris Administration won't stop fighting for what we know to be true: that nothing in the Constitution prohibits Medicare from negotiating drug prices."
The administration announced the first 10 drugs to be subject to negotiations in August. They included the blood-clot treatment Eliquis, Jardiance, Xarelto, Januvia, Farxiga, Entresto, Enbrel, Imbruvica, Stelara, and several Novo Nordisk insulins, according to CNN.
With the injunction blocked, "drug companies should agree to participate in the negotiation program in good faith," Maybarduk said. "The program is an important first step in ending the exorbitant prices charged to Medicare enrollees. It's time for Big Pharma to drop their lawsuits and drop their prices."
News
Independent, nonprofit journalism needs your help.
Please Pitch In
Today!