Our work is licensed under Creative Commons (CC BY-NC-ND 3.0). Feel free to republish and share widely.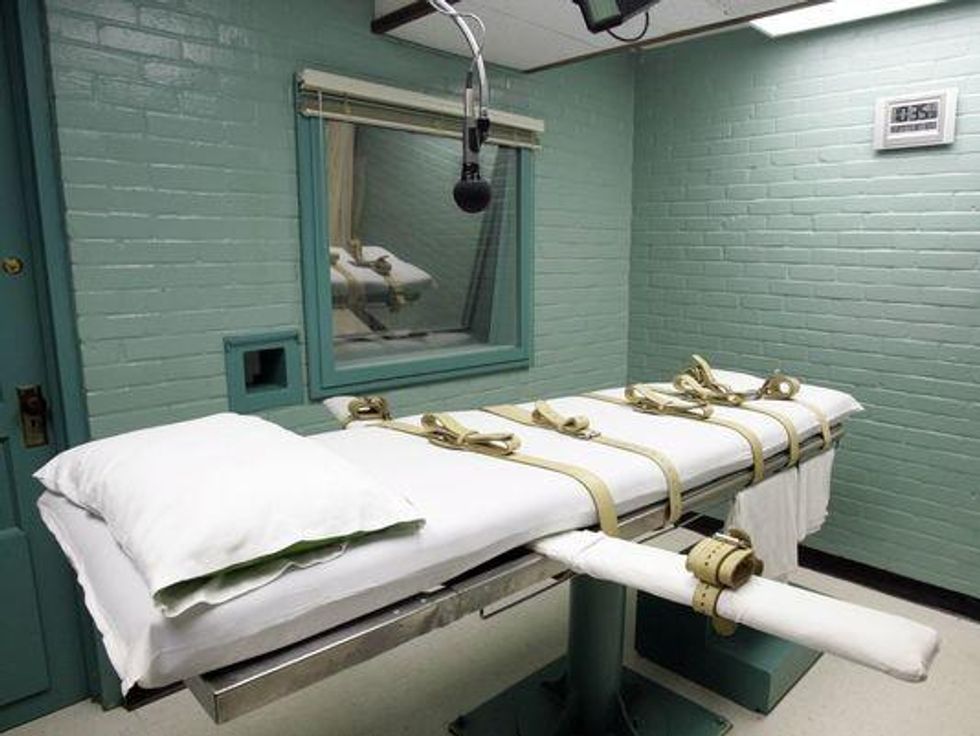 A federal judge on Wednesday
issued a temporary restraining order
to block a compounding pharmacy from selling a controversial and untested drug to the Missouri Department of Corrections for use in an upcoming execution of a man on death row.
U.S. District Court Judge Terence Kern issued the order in response to a lawsuit from Michael Taylor, who is scheduled to die on February 26th. Taylor's attorneys charged that the drug pentobarbital, supplied by The Apothecary Shoppe that contracts with the state of Missouri, would cause "severe, unnecessary, lingering and ultimately inhumane pain" to their client.
The attorneys invoked evidence that this experimental drug, which many states are turning to amid shortages of execution drugs, caused severe pain when used in recent executions. This includes the statement by Michael Lee Wilson, who was on death row in Oklahoma, that he could feel his "whole body burning" just seconds after receiving the lethal injection on January 9th.
Kern scheduled an evidentiary hearing for Tuesday. It is not clear if Taylor's execution will be delayed.
_____________________
We've had enough. The 1% own and operate the corporate media. They are doing everything they can to defend the status quo, squash dissent and protect the wealthy and the powerful. The Common Dreams media model is different. We cover the news that matters to the 99%. Our mission? To inform. To inspire. To ignite change for the common good. How? Nonprofit. Independent. Reader-supported. Free to read. Free to republish. Free to share. With no advertising. No paywalls. No selling of your data. Thousands of small donations fund our newsroom and allow us to continue publishing. Can you chip in? We can't do it without you. Thank you.