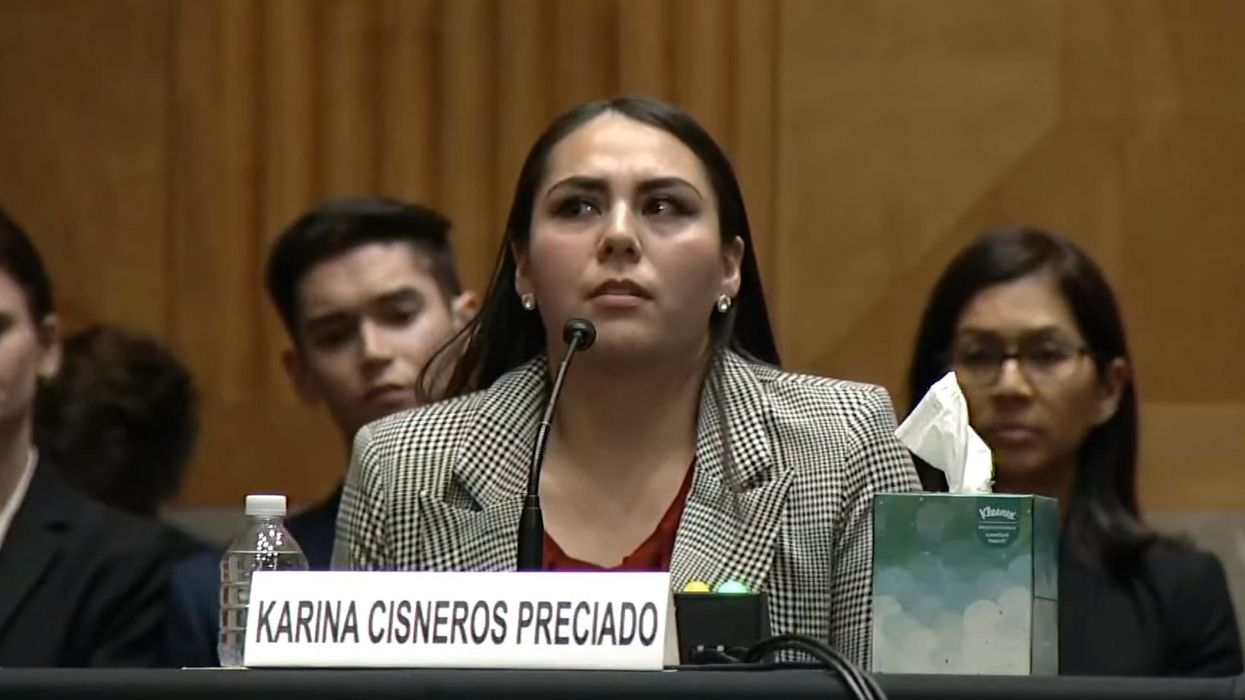 Sen. Jon Ossoff, lead author of the report and chair of the Senate investigations subcommittee, called the mistreatment "a catastrophic failure by the federal government to respect basic human rights."
After 18 months of bipartisan investigation, the United States Senate on Tuesday published a report and held a hearing on the medical abuse of women jailed in Georgia by U.S. Immigration and Customs Enforcement, which has been accused of covering up the widespread mistreatment by deporting survivors and witnesses.
"Irwin is the worst place I have ever been in my life."
The report, which pertains specifically to ICE's Irwin County Detention Center (ICDC) in Ocilla, Georgia, was written by the Senate Committee on Homeland Security and Governmental Affairs' Permanent Subcommittee on Investigations, which is chaired by Sen. Jon Ossoff (D-Ga.).
The subcommittee investigated numerous allegations of medical abuse at the private prison--which is owned by LaSalle Southeast LLC--including alleged "high rates" of forced hysterectomies performed by Dr. Mahendra Amin, excessive and unnecessary gynecological procedures, medical neglect, and other mistreatment. LaSalle--which claims to be "run with family values"--has come under fire for proven and alleged negligent homicide, beatings, sexual assault, discrimination, and other crimes and mistreatment by staff at several of its prisons.
\u201cReminder: ICE knew as far back as 2018 about the systematic medical abuse of migrant women detained at the Irwin County Detention Center.\n\nThey refused to do anything. \n\nInstead, they promptly proceeded to cover their tracks in the fall of 2020 by deporting survivors & witnesses.\u201d

— Azadeh Shahshahani (@Azadeh Shahshahani) 1668545273
While the Senate panel found no evidence of mass forced sterilizations--the two hysterectomies performed by Amin between 2017 and 2019 were deemed medically necessary--it did corroborate many other claims of detainee abuse.
Among the report's key findings:
Female detainees appear to have been subjected to excessive, invasive, and often unnecessary gynecological procedures;
There appears to have been repeated failures to secure informed consent for off-site medical procedures performed on ICDC detainees;
Medical care provided to detainees at ICDC was known by the U.S. Department of Homeland Security to be deficient, but neither ICE nor LaSalle took effective corrective action; and
ICE did not conduct thorough oversight of off-site medical providers and procedures.
"This is one of the most outrageous things this subcommittee has investigated over the past two years," Ossoff said during the hearing. "This is an extraordinarily disturbing finding, and in my view represents a catastrophic failure by the federal government to respect basic human rights."
\u201cSen @ossoff: "What would you say to the women who went through this?\n\nICE Health Service Corps Asst. Director Stewart Smith: "It's disheartening."\n\nOssoff: "It's disheartening? Dr. Smith, you have full responsibility, we've established that. This is worse than disheartening."\u201d

— CSPAN (@CSPAN) 1668548693
Karina Cisneros Preciado, a 23-year-old mother of two who was brought to the United States when she was eight years old and was arrested after reporting her domestic abuser, testified during the hearing that Amin attempted to force her to undergo ovarian surgery to which she did not consent and gave her a birth control injection without telling her what it was or asking permission.
"I had no control over my body," she said. "Before this experience, I had suffered sexual assault before, as a child. So... the experience with Dr. Amin made me feel the same thing I felt, it made me feel like I had no control over my body, no say, no vote."
"Irwin is the worst place I have ever been in my life," Cisneros said. "I went from being Karina, a mother, to just being 72176. They didn't care about what we felt, they didn't care about our names, they didn't care about none of that."
\u201cThank you, Senator Ossoff, for your commitment to seeking accountability for the survivors of abuse in ICE detention.\n\nWe hope that this fuels further scrutiny of the other for-profit ICE detention centers in Georgia, where abuse has gone on with impunity for too long.\u201d

— CVT Georgia (@CVT Georgia) 1668544641
Cisneros said she was held at ICDC for nearly seven months, and when she was finally reunited with her daughter--an infant at the time of her arrest--the child was "already walking" and "didn't know who I was."
In related news, Common Dreamsreported Tuesday that The Intercept obtained and published video footage of a hunger-striking asylum-seeker detained by ICE being force-fed--a possible violation of international law--in 2019.
News