For Immediate Release
July, 27 2011, 01:05pm EDT
Issues to Raise with Egyptian Military Leadership: A Statement by the Working Group on Egypt
WASHINGTON
The arrival of an Egyptian military delegation in Washington to discuss military assistance presents U.S. officials and members of Congress with a timely opportunity to raise concerns about several recent actions of the Supreme Council of the Armed Forces (SCAF). The SCAF's July 20 statement rejecting international monitoring of the upcoming parliamentary elections comes amid other negative developments including defamatory attacks on political activists and journalists, failure to respond to widespread demands for an end to military trials of civilians, and the failure to investigate military abuses against protestors and civilians. In discussions with the visiting military delegation this week, U.S. policy-makers should raise all of these issues, noting that they call into question whether Egypt is on a sound path to democratization. In particular, we urge U. S. policymakers to raise the following concerns:
1. International monitoring of elections:
U.S. policy-makers should strongly encourage the SCAF to grant domestic as well as international monitors full access to all aspects of the polling process. The SCAF's claim that international monitoring would undermine Egyptian national sovereignty is troublingly reminiscent of arguments made by former President Hosni Mubarak's government. Far from being limited to Western countries, international monitoring is a well-established practice globally in countries that hold free elections, including many of Egypt's Arab neighbors. With Morocco, Jordan, Palestine, Yemen, Iraq, and most recently Tunisia all welcoming international monitoring missions, Egypt risks becoming a regional outlier.
As leading Egyptian human rights organizations pointed out in a statement issued in Cairo on July 24, international election monitoring does not impair national sovereignty. Responsibility for the supervision of the electoral process remains fully in the hands of the sovereign government. Furthermore, Egyptian civil society organizations have pointed out that Egyptians themselves have participated in many internationally-organized missions and that the revised Law on Political Rights (No. 46/2011) grants the Supreme Electoral Commission, not the SCAF, the authority to regulate the work of domestic and international observers.
It is widely recognized, including in international instruments endorsed by the Egyptian government, that the integrity of electoral processes is improved by involving international observers and monitors. African Union Guidelines, adopted by the organization of which Egypt is a member in 2002, note that:
"International, regional and national observers have come to play important roles in enhancing transparency and credibility of elections and democratic governance in Africa and the acceptance of election results throughout the continent. Electoral observation and monitoring missions can also play key roles in diminishing conflicts before, during and after elections."
The SCAF's latest decision to bar international monitors needlessly jeopardizes the credibility and transparency of the upcoming elections and thereby damages the prospects for a successful democratic transition. The Working Group on Egypt urges U.S. officials to stress in conversations with Egypt's military leaders that allowing international monitors would not only assist Egypt in meeting the task of staging elections that are likely to see the highest turn-out by far of any in Egyptian history, but demonstrating to the world its commitment to a democratic future.
2. Attacks and defamatory statements against political activists and journalists:
In military statements over the last several days, the SCAF has, for the first time, singled out the April 6 Movement in Egypt as "instigators of tumult." These statements accused them of receiving money from abroad and focused on April 6 members who received training in Serbia by "foreign agencies".
The statements appear designed to intimidate the April 6 Movement, in response to its organization of a march to SCAF headquarters from Tahrir Square on July 22.
These attacks on civil society groups appear to be an effort by the SCAF to continue Mubarak-era practices of discrediting critics and seeking to tightly control the operation of civil society groups.
3. Military trials of civilians, continuing state of emergency, and impunity for military abuses:
One of the most important tools of repression used by the Mubarak regime was the Emergency Law (Law No. 162 of 1958), which allows authorities to detain people without charge and to try them in special security courts that do not meet international fair trial standards, provide no right of appeal, and have been notorious for relying on confessions obtained under torture. Yet the SCAF has yet to repeal the Emergency Law as it has promised, and instead has recently applied it: On June 4, in the first outright use of the Emergency Law since the revolution, the public prosecutor referred 48 suspects arrested after the sectarian violence at a church in Imababa, Cairo, on May 7, to an Emergency High State Security Court.
Moreover, even if the SCAF has applied the Emergency Law less frequently than the previous government did, it has continued similar practices by trying civilians in military courts that do not provide due process. Since coming to power, the transitional government has relied on military courts to sentence 10,000 civilians. Those tried by the courts include not only Egyptians charged with ordinary criminal offenses, but also protesters and journalists.
Finally, the SCAF has failed to investigate allegations of torture and virginity testing at the hands of the military since it took power. These include allegations that military officers tortured detained protestors in Cairo on March 6, in Lazoughli Square, and on March 9, in the grounds of the Egyptian Museum, adjacent to Tahrir Square.
The Working Group on Egypt is a nonpartisan initiative bringing substantial expertise on Egyptian politics and political reform, and aimed at ensuring that Egypt's elections are free and fair and open to opposition candidates.
Human Rights First is a non-profit, nonpartisan international human rights organization based in New York and Washington D.C. Human Rights First believes that building respect for human rights and the rule of law will help ensure the dignity to which every individual is entitled and will stem tyranny, extremism, intolerance, and violence.
LATEST NEWS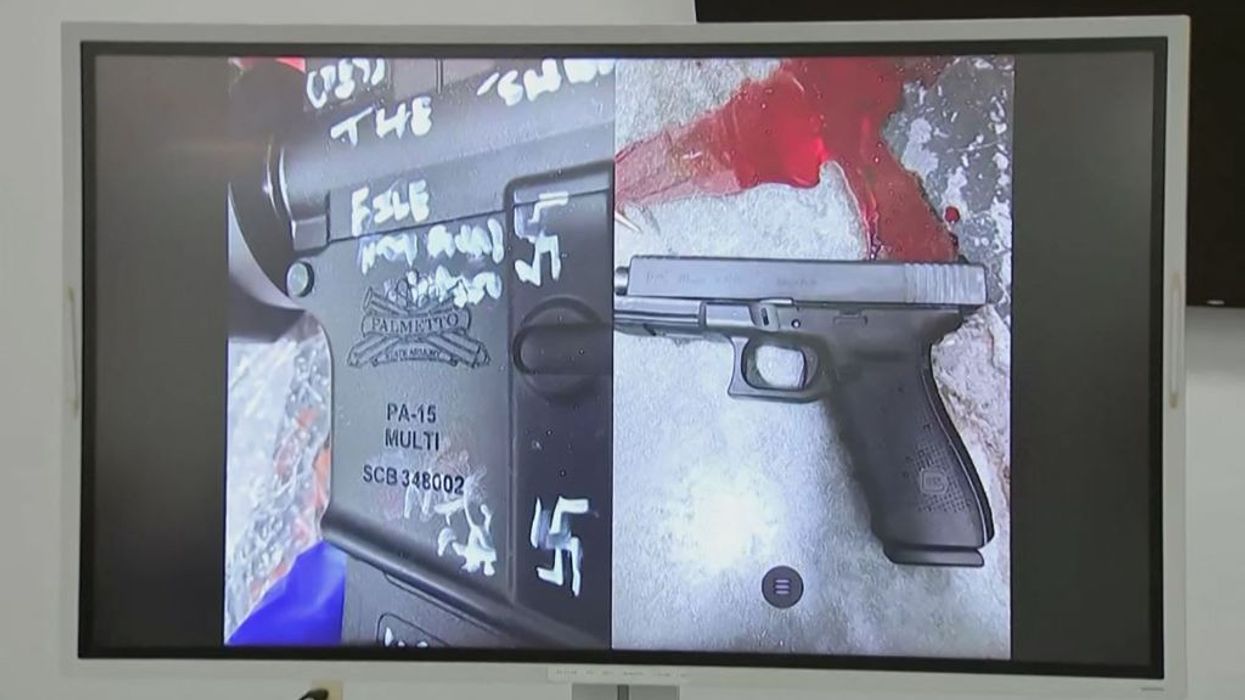 'He hated Black people,' the sheriff said
A racist white man killed three black people in a racially motivated attack then killed himself in Jacksonville, Florida.
The man, identified by local media as 21-year-old Ryan Palmeter, entered a Dollar General store and opened fire with an AR-15 assault rifle.
Sheriff T K Waters said three blacks - two men and a woman - were killed by the gunman, who wore body armor and left manifestos of his "disgusting ideology of hate." The gunman had swastikas drawn on his AR-15-style rifle
"This shooting was racially motivated, and he hated Black people," Sheriff Waters said.
"He targeted a certain group of people and that's Black people. That's what he said he wanted to kill. And that's very clear," Sheriff Waters said. The manifestos made it clear: "He wanted to kill n******," the sheriff said.
The attack happened less than a mile from the historically black Edwards Waters University.
The shooter first went to the university campus, where he was asked to identify himself by a security officer, the university said in a statement. When he refused, he was asked to leave.
"The individual returned to their car and left campus without incident," the statement added.
Ryan Palmeter lived with his parents in nearby Oakleaf and was a registered Republican, according to Florida voting records.
Mass shootings have become commonplace in the U.S., with more than 469 so far in 2023, according to the Gun Violence Archive.
News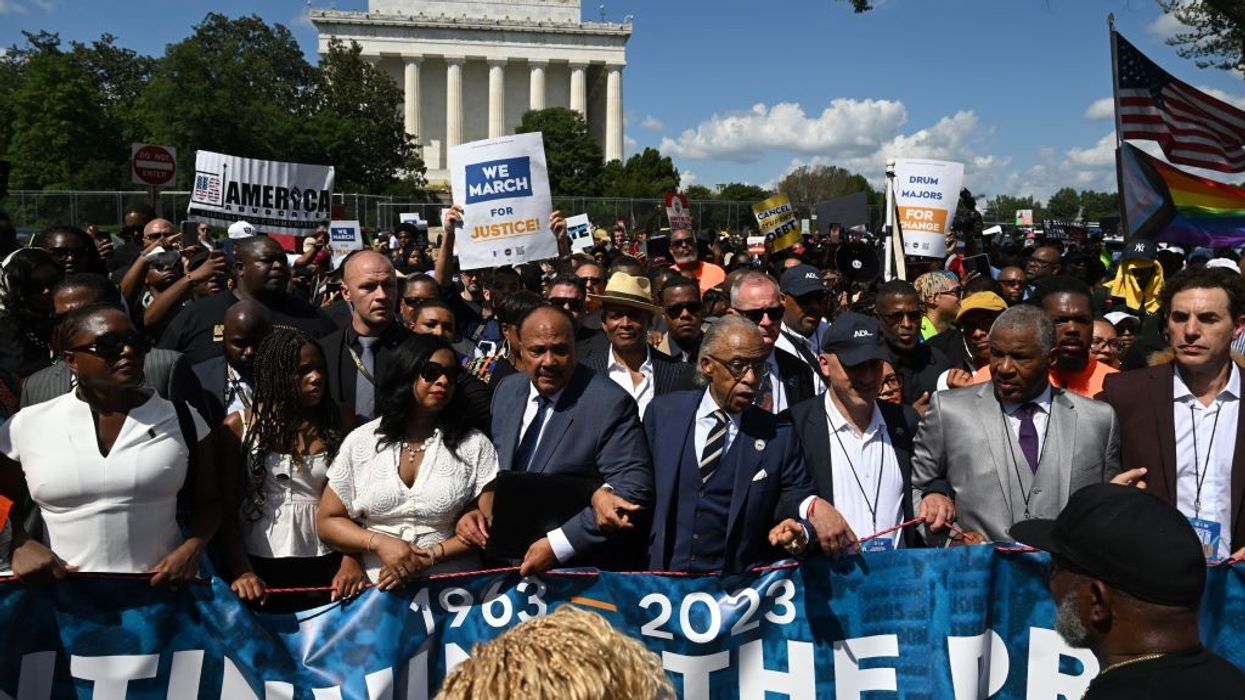 'Our legacy of resistance & building never ends'
Tens of thousands of Americans converged on Washington Saturday to commemorate the 60th anniversary of the March on Washington for Jobs and Freedom, a turning point in the 1960s U.S. civil rights movement at which Martin Luther King Jr gave his galvanizing "I have a dream" speech.
Organizers say today's march was not a commemoration but a continuation of the demands made in 1963.
Martin Luther King Jr.'s only grandchild Yolanda Renee King, 15, told the gathering that if she could speak to her grandfather today, she would say, "I am sorry we still have to be here to rededicate ourselves to finishing your work."
"Sixty years ago, Dr. King urged us to struggle against the triple evils of racism, poverty, and bigotry," she said. "Today, racism is still with us. Poverty is still with us. And now gun violence has come for our places of worship, our schools, and our shopping centers."
"When people say my generation is cynical, we say cynicism is a luxury we cannot afford," she said. "I believe that my generation will be defined by action, not apathy."
"We have made progress, over the last 60 years, since Dr. King led the March on Washington," said Alphonso David, president and CEO of the Global Black Economic Forum. "Have we reached the mountaintop? Not by a longshot."
News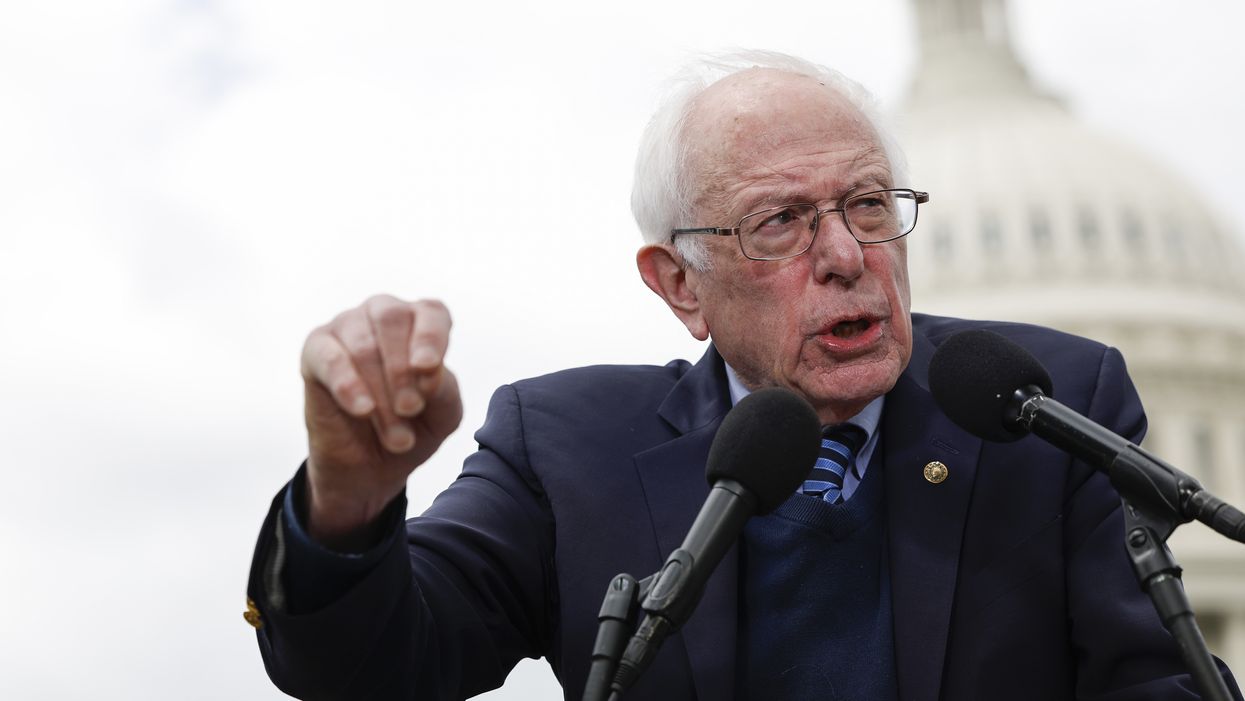 'Why Democrats must ignore the corporate wing of the party and instead put forward a bold agenda'
US Sen. Bernie Sanders returned to New Hampshire Saturday to deliver a speech entitled "The Agenda America Needs" at Saint Anselm College's New Hampshire Institute of Politics.
"I have always believed that good public policy is good politics," Sanders said in a statement before the speech. "The American people are increasingly disgusted at the growing levels of income and wealth inequality in our country and the rampant corporate greed we are seeing."
"We invited him, but he's coming here for a reason," New Hampshire Institute of Politics executive director Neil Levesque told the Concord Monitor. "I think it opens the door for a lot of other sorts of thoughts about whether or not Biden's going to be the nominee, whether or not Biden is going to be running in next year's presidential election."
THE AGENDA AMERICANS NEED (LIVE AT 2PM ET)
I'm LIVE in N.H. to give a major address on why Democrats must ignore the corporate wing of the party and instead put forward a bold agenda.

(The audio improves after the first few minutes}
News
We Must Raise $80,000 by September 1st
Please Support Our
Summer Campaign Today!