Love Vs. Hate, Chap. 4,372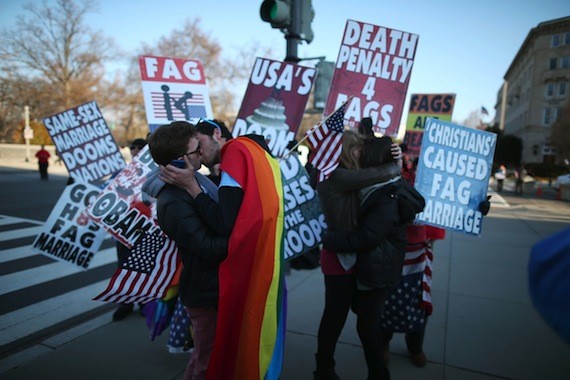 Some great photos coming out of SCOTUS demonstrations, many featuring the haters of Westboro. May their fall be swift.
THE LAST FIREWALL AGAINST THE LIES
Independent media has become the last firewall against government and corporate lies.   Yet, with frightening regularity, independent media sources are losing funding, closing down or being blacked out by Google and Facebook.  Never before has independent media been more endangered.  If you believe in Common Dreams, if you believe in people-powered independent media, please support our critical Winter campaign now and help us fight—with truths—against the lies that would smother our democracy. Please help keep Common Dreams alive and growing.