Picking Stupid, Spiteful Fights with Workers Because It's Not Like There's Anything More Useful He Could Be Doing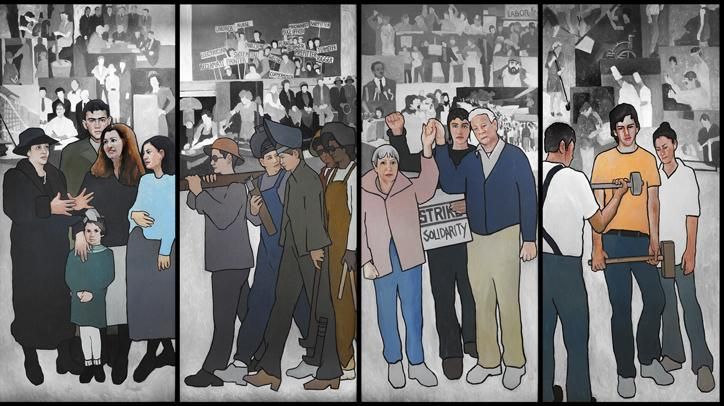 WTF?! Dept: Maine's wacko Teabagger Gov. Paul LePage is taking down a 36-foot mural in Maine's Department of Labor building that depicts, umm, labor, which built our fine state. He also plans to rename conference rooms named for historic labor figures. Labor advocates call the move mean-spirited. We'd go further, but we can't in print.
 "In studying the mural I also observed that this mural is nothing but propaganda to further the agenda of the Union movement. I felt for a moment that I was in communist North Korea where they use these murals to brainwash the masses." - anonymous complaint from some wingnut idiot sitting in our Socialist lobby.
"No matter what you name a room, no matter how many pictures you take down, the truth is that this state was built by and for working people and this move dishonors the generations of hard-working Mainers who came before us. Paul LePage cannot erase our history, and he will not silence the voice of the working class in Maine." - Maine AFL-CIO President Don Berry