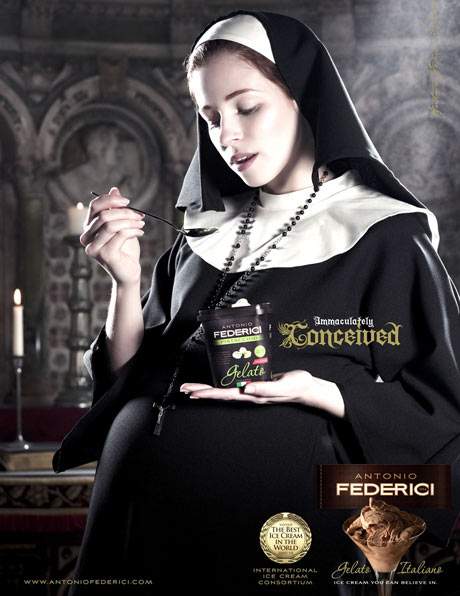 On the eve of the Pope's visit to Britain, an industry watchdog group
has banned an Antonio Federici ad featuring a pregnant nun eating ice
cream that reads, ''Immaculately Conceived''
and ''Ice Cream You Can Believe In." The company says it intends to defy the ban
in the name of free expression and its right to use "gentle humor" to
question "the attitudes of the church to social issues." The watchdog
saw the ad as "a distortion and mockery
of the beliefs of Roman Catholics." No word yet on their stand on
priests abusing many small children in the name of those beliefs.