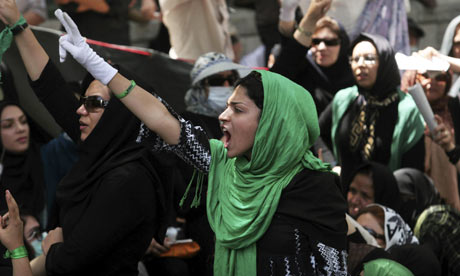 Iranian
riot police used batons and teargas to break up protests
after prayers in Tehran, where leading cleric Hashemi Rafsanjani warned the regime was "in crisis" and urged
a release of prisoners detained in post-election unrest. Opposition leader Mousavi and reformist cleric Mehdi Karoubi, another candidate, were both present.
 "People have lost their faith in the regime
and their trust is damaged," said Rafsanjani.  "Everyone has lost."