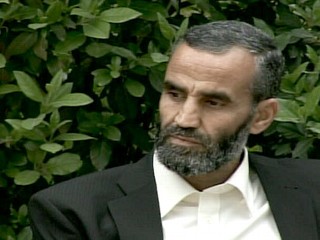 Lakhdar Boumediene, the Algerian held at Guantanamo whose case made it to the Supreme Court, has been released and is in France with his wife and two daughters. A former aid worker with the Red Crescent, he was swept up in a post 9/11 dragnet and endured over seven years of torture and hunger strikes before a Republican judge ordered him freed. "I'm a normal man," he said. For more on the rage such injustices inevitably spark in many Muslims, see Chris Hedges' CD piece here. 
"I thought America, the big country, they have CIA, FBI. Maybe one
week, two weeks, they know I am innocent. I can go back to my home."