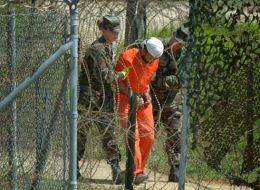 Buried
in Tuesday's court decision that the U.S. can hold terror suspects
indefinitely is another ruling that reflects the tortured (sic)
ambiguity that ensues when illegal, ill-defined "wars" are launched
along with an entire security apparatus to support them. Judge John
Bates ruled
the Obama administration cannot hold detainees for "substantial
support" of terrorist groups, but can hold them if they directly
helped and are thus "functionally" part of those groups. Lewis Carroll
would love this. Some of us, not so much.