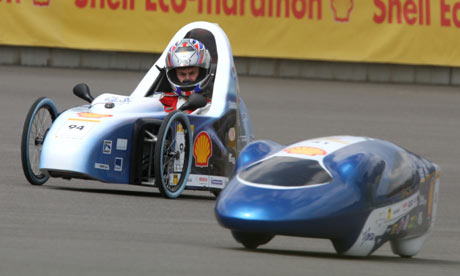 Engineers and racing car enthusiasts making up 200 teams from 29 countries are gathering in Germany
for the Eco-Marathon, the world's biggest green car rally that rewards, not the fastest car, but the most fuel-efficient. Transport accounts for almost a quarter of Europe's emissions, and a third of its energy consumption.
"The target is 3,000 miles to the gallon," said John Caulderbank, course leader at the University of Central Lancashire.