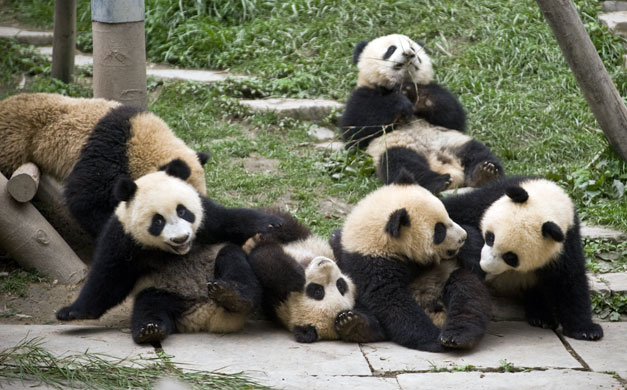 Photograph: Dan Chung
A year after China's worst earthquake in 30 years devastated most of the country's main panda reserve at Wolong, six panda cubs left behind have been reunited with 50 other survivors at the Bifengxia Panda breeding centre in Sichuan. Workers are diligently working to help them recover from the trauma of the disaster.
"We
talk to the pandas and play with them - that helps give them
psychological support," said Lu Yong, who has cared for them from birth.