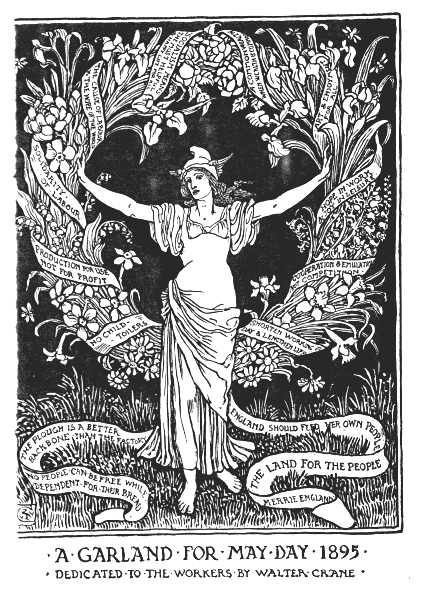 May Day was born in 1856 as the "happy idea" of a proletarian work stoppage to organize and agitate for the 8-hour day. Starting in Australia, it was wildly successful among the "eternal slaves of the
factories" and quickly spread to America. On the first May Day celebration in London's Hyde Park, on May 4, 1890, trade unionist Eleanor Marx proclaimed, "We have come here in the cause of labour (sic,) in its own defence (sic), to demand its own rights."
Never Miss a Beat.

Get our best delivered to your inbox.

"This is not the end but only the beginning of the
struggle; it is not enough to come here to demonstrate in favour of an
eight hours' day. We must not be like some Christians who sin for six
days and go to church on the seventh, but we must
speak for the cause daily, and make the men, and especially the women
that we meet, come into the ranks to help us."
"Rise like Lions after slumber
In unvanquishable number,
Shake your chains to earth like dew
Which in sleep had fallen on you–
Ye are many–they are few."
For more on May Day, go here