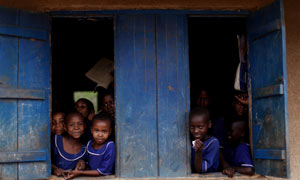 Makuyuni primary school in Tanzania

With the G20 agreement pretty much leaving Africa behind, the International Monetary Fund is facing pressure from an aid 
coalition led by Bob Geldof to set aside more proceeds of a
planned sale of gold reserves to help Africa, suffering from the credit crunch. The $5 billion they are asking for is still just a fraction of the trillions going to developed countries, said Geldof. 
Never Miss a Beat.
Get our best delivered to your inbox.